From Our Lens | The Rise of Learning in Tech
Chelsea Kerr, Sr. Product Designer & Julia Satov, Manager, Learning at Kira Systems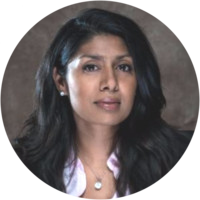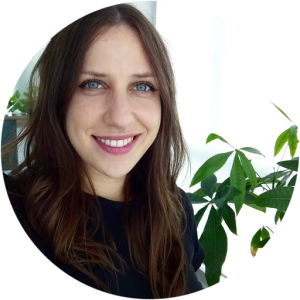 Julia Satov, Manager,                     Chelsea Kerr, Sr. Product
Learning, Kira Systems                  Designer, Kira Systems
The fourth industrial revolution has brought the tech industry to the top of the food chain. Advancements in how companies have pivoted in the face of global pandemic has Machine Learning as one of most coveted skills of 2020. It is the emergence of the fifth revolution, and while educational programs turn out tech graduates ready for a hungry industry, there is a quiet revolution of competitive advantage brewing – learning.
The Women in IT Summit held on November 21, 2019 in Toronto, featured high-level tech leaders across multiple industries; Healthcare, Transportation, Retail, Finance and more. Both Julia Satov, Manager of Learning and I, as a Sr. Product Designer, had the opportunity to attend this conference on behalf of Kira Systems and share our insights.
From a Sr. Product Designer lens, many of the panelists and speakers at the conference had reached a point in their careers where they wanted to do more. They delivered anecdotes about how they were finding ways to apply their skills to projects that can benefit the community as a whole. Whether that be through programs to help young professionals find impactful mentors, initiatives that help children learn math more efficiently, or even sitting on the board of health, these women are working hard at their careers but also extending their skills and influence beyond their day-to-day to make a positive impact on the lives of others. Over the course of the day, a theme emerged through various anecdotes from speakers, where doing the right thing positively impacted the career trajectory of these remarkable women. Speaking up when it seems like a project isn't moving in the right direction is a risky move when you don't feel that your concerns will be valued. The speakers' shared how standing up for what was in the best interest of a company impacted their careers positively, and tips on how to muster the courage to do so when the result is uncertain.
The mentorship panel focused on presenting mentorship as more than a one-way learning experience. Both the mentor and the mentee learn from each other over the course of the relationship and can contribute to each other's professional growth during the progression of their careers. This was a great panel for encouraging women to expand their scope of who could be a good mentor for them beyond the traditional leader.
From a Manager of Learning lens, I see the demand rise for interdisciplinary and diverse talent to innovate. We are challenged with agile teams to weave specialized skill sets into solving problems. The tech sector is a field that often requires logical minds to solve various practical problems. It requires a '…blend of technology, math, along with business analysis in a single role…'[1] So how is the tech sector preparing for the next wave to evolve and thrive? When I asked a seasoned panel of women leaders how do we keep up with the continuously evolving industry? The answer was – unanimously – learning.
When asked, "so where does learning fit into the evolution of the IT sector?" Jennifer Williamson, Director for the Data Centre Team at Telus responded with 'learning resonates with our people and teams.' Developing a learning culture was the way to inspire innovation, interdisciplinary understanding and industry need. It is a competitive advantage. Edith Kindrachuk, termed a trailblazer, who is the Director for Dentons IT group on the strategic development and implementation of complex, transformational technology programs, responded '…we need to become learners'.
At Kira Systems, with a mission to enlighten, learning is one of our competitive advantages. As a learning professional experienced in industries of academia, legal, finance and now the tech sector, I have seen the world turn from using technology to needing technology, to advancing life with technology. Learning has been at the heart of this evolution, with adaptability as a requirement. Kira Systems, like many other companies, has been at the helm of innovation and agility. Kira is a machine contract analysis tool that has AI capabilities that learn. As such, how we teach and train to empower clients, is informed by how we learn.
You can hear more from Julia Satov at the Women in IT Virtual Summit Canada on October 20 2020. You can view the agenda and secure your free place here. 
[1] https://medium.com/javarevisited/how-to-succeed-in-a-machine-learning-certification-16-dfc06144cd