Remote leadership: How to provide support for distributed teams
Stefanie Chiras, Senior VP, Group Business Unit, Global, Red Hat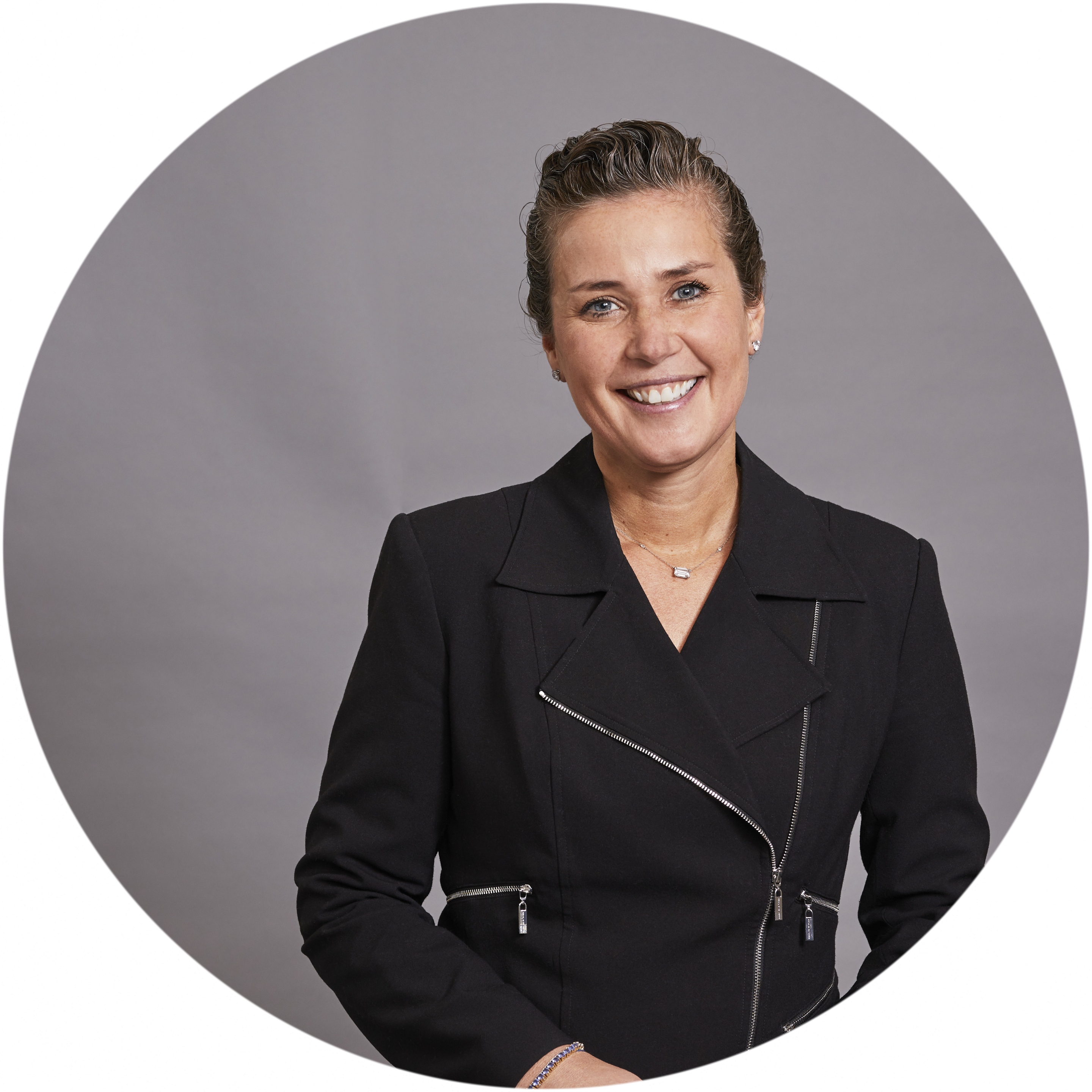 "As leaders, I believe we have to think about the whole person and not just people's work roles. I think it's important to convey respect for our team members and understand that they're dealing with a great deal of stress that they can't just put down when they "come to work."
STEFANIE CHIRAS, SENIOR VP, GROUP BUSINESS UNIT, GLOBAL, RED HAT
Remote work is not new to Red Hat. We've had distributed teams for more than 20 years, and 25% of our workforce works remotely. Not to mention the very nature of our work with open source communities from day one, that requires us to collaborate online with thousands of people outside Red Hat that we may only know via email, IRC, Slack, or other tools. We've learned a lot about remote collaboration and leadership over the years. The COVID-19 crisis, however, has converted us from a distributed and remote-friendly company to fully remote and that's new territory for us. In the spirit of open source, we wanted to share what we know, and what we're still figuring out.
Changing the way you connect

One of the things that I've focused on in my career is really seeing and hearing the whole person when I'm talking to people one on one. I am an "audience talker" and am used to getting feedback from people while we work together. The abrupt shift to taking all meetings virtually has been a challenge, it's difficult to build relationships and trust with a camera. The level of interaction many of us are used to isn't possible, and may not be for a long time.
For a lot of leaders, this is going to take intention and real focus on learning a new communication style. It means taking time to create a space and video setup that's better than the standard "laptop camera up the nose" look, as well as really working on connecting with people through video conferencing to get as close as possible to the feeling of sitting around the table with our colleagues and looking them in the eye. Now more than ever, we need that connection.
Think about the whole person
As much as we want to retain work/life balance, we have to acknowledge that our work and home lives are being forced together in sometimes uncomfortable ways. The current situation isn't normal, and expecting normal productivity and complete focus isn't reasonable. Scott Berinato's piece in Harvard Business Review on collective grief is particularly insightful, and offers great advice to leaders about how to stock up on compassion for our colleagues.
As leaders, I believe we have to think about the whole person and not just people's work roles. I think it's important to convey respect for our team members and understand that they're dealing with a great deal of stress that they can't just put down when they "come to work."
The isolation is very stark and some people are alone, and the end is not clearly in sight. As much as possible, be sure to check in on your team members–as a group and individually. This is a good idea for remote employees even when it's business as usual, but it's particularly important right now. We can all use a little extra support now, and it's important for people to understand that they matter to us as people, above and beyond the work they do.
Some of the leaders at Red Hat have started hosting virtual office hours to make it easier for their teams to touch base or raise concerns. We've seen teams host virtual "happy hours" to connect and blow off steam. These are just a few ways we've tried to help our teams adjust and retain a sense of connection with their colleagues.
Facilitate communication
If your team typically works in an office setting, they may struggle to communicate and collaborate effectively when switching to distributed work. This may be especially felt in the situation we're faced with today, where there was little time for a gradual transition.
As a leader, you can help by setting expectations and creating structure around communication. This doesn't mean dictating exactly how and when teams will communicate. One way you might help is by facilitating a conversation with teams and helping define "official" channels and practices to help them communicate effectively with one another and with other groups inside the organization.
This might be setting expectations around using a particular chat system for the entire team, or establishing regular stand-ups, or status updates via email. A lot of this depends on the culture of your workforce and their work.
The particulars are up to you, and your team, but the important thing is to figure this out early and set up structure and adjust as necessary. Are 1:1 or team meetings weekly? Maybe bump that up to daily, or a few times per week as necessary. Maybe this means being more present on your company's chat system for quick, informal communication. When people are dealing with a great deal of uncertainty, helping to establish clear frameworks for communication and generally helping to create more stability can help people feel more comfortable and grounded.
At Red Hat, much of the groundwork was already well in place for remote communications. We have many teams with individual members in different offices. We also have teams with a large number of remote employees. And our development teams collaborate remotely with open source contributors across the globe.
Even so, the hard shift to moving all of Red Hat's workforce to work from home and recasting Red Hat Summit as a virtual event have required Red Hat's leaders to work harder at getting our teams all the information they need to do their jobs.
One of the things we did was to ask Red Hatters who usually work remotely to share their tips for working remotely. We got quite a few great suggestions on memo-list (a longstanding discussion list for Red Hatters) that brought good tips and inspiration.
Learn to live with ambiguity
We are all operating with less certainty than we'd like, and we don't have all the answers. Some organizations are frantically trying to address spikes in demand with a newly remote workforce. Some industries are at an almost complete standstill due to travel restrictions and social distancing. Few, if any, are doing business as usual right now.
Being a leader means helping to bring clarity about goals and strategy to our teams, but that's much more challenging today due to our distance and because there are so many variables affecting our organizations right now. Almost all of our planning is affected by this crisis, and we don't know when it will end or exactly what we'll face when coming out of the crisis. Leaders can only operate with the best information on hand today, and work towards being ready for recovery when the time comes.
As leaders, we need to be able to embrace ambiguity and help our teams do the same. Work with them to set purpose and goals that endure, but be able to adapt and update plans and decisions as needed. Ensure they understand that the purpose and goals don't change so they feel continuity, but the decisions and plans will need to be adaptable and the ability to pivot quickly as a team to new plans is essential.
Emphasize work/life balance
As leaders, it's up to each of us to model a healthy work/life balance for our teams. For many people, it's hard to separate work and personal life when their home is also the office. There's always just one more email, or one more thing that can be tended to, until suddenly it's 9 p.m. and the family is wondering where you've been all day.
You can help set the tone for your teams by what you don't do as much as what you do. Avoid sending communications (even email) well outside business hours, for example. If you consistently send emails to staff at 10 p.m. your time, they may assume your expectation is that they would be working at that time as well. If that's your new working time because of child care or other reasons, consider setting your emails to send during normal business hours to clearly send the message "I don't expect you to be working 24/7."
Consider encouraging your team to take breaks during the day, just as they would if they were in an office. Remind them not to eat lunch sitting at their desk. If possible, and weather permitting, go outside and get a little fresh air.
While many people are used to working from home a few days a week, or even being fully remote, things are different right now. Make sure your teams understand that it's OK, even welcomed, if their toddler makes an appearance on a video call, or if they need to juggle their schedule for family reasons.
Focus on results
In most organizations there's always more to be done than there is time to do it. Part of a healthy work/life balance is ensuring teams understand what they are responsible for (as opposed to how many hours they put in) and knowing when they've done "enough."
For engineers, that might mean being very clear about milestones and deliverables. There's always one more feature or one more bug that can be tackled. Help your teams know if they're on track and that the team does their best work if they take time to step away from the computer and recharge.
It's not about how much time is spent in the office, or in front of the computer or on calls, it's about the work getting done. As a leader it's more important than ever to help set priorities, which means communicating what must be done, what should be done, and what can fall by the wayside.
This doesn't mean spoonfeeding teams a list of to-dos. It does mean that you need to set context for teams, to help them feel empowered to refocus and prioritize their work.
Here to help
Whether you have days or decades of experience with remote teams, the COVID-19 crisis demands that organizational leaders sharpen their communication skills and help teams focus on the essentials.
Above all, I believe we need to remind our teams every day that we are here to help provide support and help them succeed. It's the most important job we have as leaders, whether that's face-to-face or an ocean away.
Red Hat are proud sponsors of the Women in IT Awards New York CIO of the Year category, and Stefanie is a 2020 finalist for the IT Team of the Year (led by a Woman) award.
Tune in to the virtual ceremony on October 29 for an afternoon of celebration, networking and inspiration! To find out more, click here.