Advocate of the Year
Sponsored by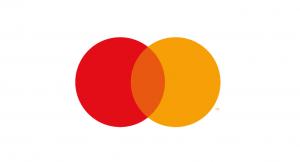 Winner
Tracey Welson-Rossman – TechGirlz
"Driven by her first-hand exposure to a lack of women in technology, Tracey has evolved into a national advocate for bringing and keeping more women in the field. Judges commend her efforts and those of the nonprofit TechGirlz, as they inspire, teach, nurture, and support girls beginning in middle school to ensure they remain passionate, skilled and supported technologists.
Notably, the program has reached more than 20,000 girls.
Tracey is a founding board member of Philadelphia Start-up Leaders and a board member for Creating IT Futures, where she continues to advocate for female technologists. Tracey has demonstrated that she is a champion, a resource, and an evangelist for women in technology. Her goal to fill America's workforce shortage with trained female technologists to make companies more competitive and women more empowered is inspiring. With the institutional support of Creating IT Futures, Tracey and TechGirlz staff are able to continue to focus on what they know and love – inspiring the future female workforce of tomorrow. We see a bright and more skilled and support young talent base in the industry's future."
Shortlist
Netta Jenkins –  Ask Applications & Mosaic Group
Sharon Harvey – NTT DATA Services
Michele Malejki – HP Inc.
Lydia Martin – Reservoir Labs, Inc
Victoria Pelletier – IBM
Alicia Staley – Medidata
Angela Tolliver – Cox Enterprises, Inc.
Diya Wynn – AWS
Business Role Model of the Year
Sponsored by

Winner
Neha Joshi – Accenture Security
"Neha's professional, leadership, mentoring, innovation, and personal accomplishments have qualified her to be recognized as the Business Role Model of the Year.
Neha has inspired and has assisted others to perform at their best. She champions innovation in cybersecurity; promotes diversity and inclusion in the workplace; and demonstrates that women can succeed in their professional lives while maintaining balance and devoting time to their family and personal lives. 
Neha is commended on her promotion as the first group innovation officer in Accenture Security. Through her career, she has become known as a change-maker as she continues to raise the bar and achieve new heights. Neha has led major change efforts in the organization, and she led the creation of AI-powered Autonomous Identity.
Neha "walks the talk" in envisioning and harnessing leading technologies and practices to solve real-world business challenges.
Neha also strives to create a more diverse and inclusive industry by being the change she wants to see through public speaking about security; vocal advocacy of women's initiatives; and transparency about working motherhood (baby in hand and all). Our 2020 judges commend Neha for her passion and drive to advance women's initiatives and for mentoring many women, as well as men to help bring them along in their careers."
Shortlist
Jennifer Bonner – Solutions By Design II, LLC
Claudia Franco – Rocket Software
Amy Johnson – dv01
Angela McVeigh – RAI Services Company
Sydney Metzmaker – Pat V. Mack, Inc. (PVM Inc.)
Amy J. Radin – Daily Innovator LLC
Sowmya Rajagopalan – Tata Consultancy Services
Georgina Smallwood – N26 GmbH
CIO of the Year
Sponsored by

Winner
Mary Kotch – Aspen Insurance Holdings Ltd
"Mary Kotch embodies everything the Women in IT Series celebrates. She has demonstrated a passion for technological excellence coupled with a greater passion for developing people and teams. Mary focuses on innovatively shaping approaches to save valuable time and resources and streamlines processes for cost-effective delivery to business partners. She holds multiple technology certifications and in her personal time volunteers with STEM organizations for young adults. Mary is passionate about building up IT talent and working with colleges and universities to enhance their curriculum for technology students. Mary also mentors fellow female technologists to help them attain executive-level positions. 
As Global CIO, Mary is overseeing and standardizing functional delivery for each of the company's subsidiaries around the world. Each subsidiary CIO reports directly to Mary, and she is creating a cohesive, collaborative global team throughout the IT organization. With her diverse background in technology, application development, product development, and law, Mary is able to strengthen the organization's strategic market positioning. Mary has the outstanding ability to identify and deliver innovation opportunities to both empower business users and increase market differentiation amongst competitors.
With years of experience managing reinsurance data science/research and portfolio platforms, leading transformational programs and managing complex Global IT Shared Service Centers for PMO, Development, QA and IT Operations, Mary has proved her worth as this year's CIO of the Year"
Shortlist
Angelic Gibson – AvidXchange

Teri Green-Mason – Lite Technology Solutions.

Karen MacKay – Rolls-Royce
Tenna Piccione – RTI International
Anna Ransley – Heineken USA

Michelle Trupp – Tower Health
Marykay Wells – Pearson
CTO of the Year
Sponsored by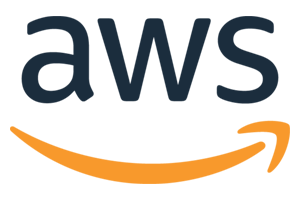 Winner
Chandra Dandapani – CBRE
"Chandra has transformed a traditional 'brick and mortar' real estate company to a smart, tech-enabled, futuristic organization; keeping their clients at the center of everything they do.
She has brought great vision to the table by leveraging data for better optimization, IoT for sustainability, tenant-centric solutions to nurture and maintain lasting relationships, and she plans for scale.
Chandra is tasked with transforming the organization (present in 28 countries, with over 90,000 staff and both commercial and residential properties) as she continues to manage day-to-day organizational needs as well.
She has also led CBRE to become the first company in its industry to fully adopt agile software development across the board with great in-house talent. CBRE has more than doubled its investment in technology and is attracting, developing, and retaining the industry's top digital talent, in large part due to Chandra's skills in identifying and attracting top technology professionals.
She has guided her team to create technology roadmaps for every line of business in the company and instituted a 'Build', 'Buy' or 'Partner' strategy for technology investment. Due to her commitment and effort in launching CBRE Vantage, the organization is seeing increasing client win rates by adopting these unique technology tools and insights to separate itself from its competitors. Chandra is a winner for her team, the organisation and is this year's CTO of the Year!"
Shortlist
Kelly Bell – Gotham City Drupal LLC

Barbara Morgan – FIS Global

Neetu Rajpal – Oscar Health

Pamela Rice – Earnest

Heather Rivers – Mode

Ulku Rowe – Google

Minerva Tantoco – City Strategies LLC
Data Leader of the Year
Sponsored by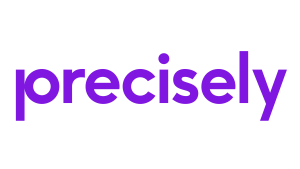 Winner
Adita Karkera – State of Arkansas, Department of Transformation & Shared Services, Division of Information Systems

"This year's Data Leader of the Year has over 19 years of experience working with complex heterogeneous data systems for the Arkansas public sector. Often being the only woman in the room has not deterred her passion for continuously facilitating and presenting research on best practices and new technologies for responsible data science. This work adds efficiency and improves the effectiveness of government programs/policies using evidence-based decision making. As the Deputy CDO, she is focused on fostering cross-sector data sharing and data interoperability, developing data-related policies, and coordinates the activities of the state Data & Transparency Panel (DTP).
Adita Karkera constantly focuses on furthering the use of data for better public services and for improving the quality of life for our citizens. She led the Arkansas team to bring together the criminal justice and mental health communities of the state to bridge the gaps in data sharing and integration, to benefit the Crisis Stabilization Units. She is also responsible for creating a unified longitudinal system that links existing silo education and workforce agency information to provide insights into our evolving economy, to the DTP. 
Additionally, in an effort to further data awareness at agency levels, Adita proposed the concept of "Agency Data Officers" (ADO). Today there are over 15 ADOs identified across state government and these ADOs have been brought together to create a State Data Governance Steering Committee focused on creating data sharing policies, a data quality program, and a framework for compliant and secure data integration of data. Adita and the team have clearly been hard at work and she is recognized as an exemplary example of leadership for women in IT and STEM." 
Shortlist
Jennifer Clevenger – Etsy

Lauren Dillard – Nasdaq

Victoria Gamerman – Boehringer Ingelheim Pharmaceuticals, Inc.

Karen Hyman – Rolls-Royce

Mihaela Nistor – Bloomberg LP

Tiffany Perkins-Munn – BlackRock

Tara Raafat – Mphasis

Barkha Saxena – Poshmark

Aimee Webster – S&P Global
Digital Leader of the Year
Winner
Melissa Stevens – Fifth Third Bank
"Melissa Stevens is a Chief Digital Officer and has inspired a significantly positive cultural transformation at the 20,000-employee bank. She has achieved revenue growth; increased digital engagement; operation excellence; and improved customer experience. 
The foundation of her focus is to drive customer satisfaction improvements while driving revenue growth and/or efficiencies. She has done this through introducing agile development and building on the bank's culture of energy and ambition to create a process for innovation. In times of difficulty, as we currently face, judges emphasized the importance in customer/people-focused operations/products/services. Melissa has shown that "you don't have to be one of the trillionaire banks to be a pioneer in innovation. It's not about becoming more digital, it's about making sure we will thrive in the digital world that exists today as well as in the digital world that will be created for tomorrow." 
Additionally, Melissa works to help women advance and helps them embrace and lead to cultural changes. She mentors, hosts small group meetings, speaks at many women's events, sponsors leadership program candidates and engages with our Young Professionals and Women's resource groups.  
Melissa has demonstrated great value and contribution to the firm, her team, and to the industry."
Shortlist
Falguni Desai – Credit Suisse Securities

Linda Dotts – Blue Prism

Brooke Forbes – Fidelity Investments

Lindsay Lockhart – Neocova

Smitha Murthy – Axtria – Ingenious Insights

Denise Russell Fleming – The Boeing Company

Jessica Wong – American Dream

Lisa Woodley – NTT DATA Services
Diversity Initiative of the Year
Sponsored by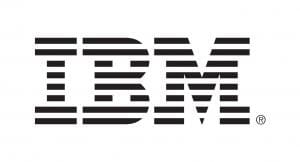 Winner
Women Who Succeed – Atos
"The Women Who Succeed Plan is a growing initiative at Atos with a lot of exciting potential. One particular component which stood out to the judges was the Women In Action component where female talent was asked to take action internally and externally to expand their skill sets to prepare for career moves, mentor/coach, share best practices, engage with community groups, and increase their social media contributions to support Atos' efforts in attracting more women to the organization. The first-ever women's leadership development program was launched and was the opportunity to "pay it forward" through an Accountability Buddies program. Participants were involved in and led peer coaching circles; hosted monthly tech talks highlighting how women impact the Tech For Good movement; involved community engagement with Girls Code Fun, Girls Who Code, Hope Tech; and had a targeted pen pal program with schools to attract women in sales and to engagement with NTID to build bridges with deaf women in tech. More wonderful ideas and initiatives were highlighted which blew our judges away!
There were very impressive results regarding the creation of inclusive, gender-neutral job postings which led to an increase in women applying to the company within the first 3 months of adoption. Additionally, the development of a return to work employee network showed commitment to ensuring that employees coming back from a career break receive care and attention to ease the transition. There is also important targeted training on for recruiters on the importance of attaining gender balance, for hiring managers on hiring in the age of ageism, and for people managers on removing gender bias from performance feedback.
Congratulations on all your incredible work and this fantastic program – it is one for the industry to watch and learn from."
Shortlist
Accenture Cybersecurity Forum Women's Council – Accenture Security
Women in Technology Initiative (Women's Leadership Network) – T-Mobile
HER Series – Pearson Women in Technology – NC Chapter
Women@eBay, Technology Programs – eBay
SheWorks!
IGNITE – Dow Jones
Colors of Stem – S4 Technology
Unity – IHS Markit
Employer of the Year
Winner
HP Inc
"HP Inc. has demonstrated that they believe innovation begins with the employees, whose diverse perspectives strengthen businesses. The organization is striving to build an environment where women are empowered to unleash their full potential. They have made great strides in their efforts to hire female talent, with women comprising 37% of their global workforce, 52% of global functions, including legal, finance, HR, marketing and communications, and 22% of IT roles. They have also built one of the most diverse boards of directors in the U.S. tech industry, comprised of 42% women and 58% total minorities. 
HP has demonstrated that their culture is supporting and inspiring women throughout their careers and its diversity and inclusion (D&I) initiatives, are rooted in the belief that its workforce should reflect the communities HP serves. The organization is recognizing important issues like paid family leave and gender pay equity by providing employees with the flexibility they need to thrive in work and life and they evaluate their pay practices on an annual basis.
HP is also working to strengthen and support its workforce and the industry. The organizations work with a variety of organizations and initiatives such as Black Girls Code; Women Deliver to support Young Leaders programs; and they support Girl Rising, where HP is committing to enable better learning outcomes for 100 million people by 2025. Very impressive work and goals that impressed our 2020 judging panel."
Shortlist
AvidXchange
T-Mobile

Growth Acceleration Partners

CircleUp

Beyond

IHS Markit

Atos
Entrepreneur of the Year
Sponsored by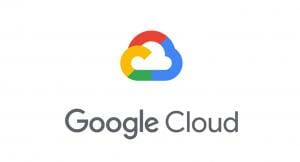 Winner
Vicki Mayo – Touchpoint Solution
"The award goes to a truly innovative management tool and tech for good driven entrepreneur. This tool represents the intersection of science and self-help. Vicki Mayo, together with friend and neuropsychologist, Dr. Serin, created TouchPoint Solution which gives people an instant stress-reduction solution. The product reduces stress at the press of a button while also improving sleep, focus, and performance. It has changed people's lives and will continue to be a valuable tool especially in times like these (the pandemic) where stress, frustration, anxiety, and uncertainty are at an all-time high!
An added bonus for our judges to read was the generosity offered by Vicki and the company. Every month they give away several sets of TouchPoints to people who could not otherwise afford them. When an organization's mission is to be affordable and accessible for all, we can all rally to support such great initiatives.
Vicki has demonstrated that she is a doer, she will work to get the job done and she is caring and supportive of others. She also continues to encourage and advise all women to pursue their entrepreneurial dreams."
Shortlist
Sahar Arshad – CloudMedx

Kirsten Bay – Cysurance, LLC

Jennifer Bisceglie – Interos

Clare Flynn Levy – Essentia Analytics

Ruby Kandah – CloudX

Suuchi Ramesh – Suuchi Inc.
E-skills Initiative of the Year
Winner
CO.LAB – Red Hat
"CO.LAB (presented by Open Source Stories) stood out to our judges as it is a learning experience that introduces young students to the power of collaboration, community, and open source. With the use of open hardware and methodologies, Red Hat's mentors teach students why being "open" is a better way to work together and a more effective way to solve problems. Since its launch, CO.LAB has shared the principles of open source and collaboration with more than 100 female middle school students in seven cities. 
In just two years, the initiative has grown from one-off events to a global project that has hosted 26 events total and worked with more than 600 students! With this global expansion, the following examples are commended for their creativity and efforts in increasing awareness and practical understanding. In January, CO.LAB hosted its first global experience at Tate Modern, Britain's national gallery of international modern art in London. Red Hat's engagement at Tate Modern offered technology access to local youth. Students participated in an all-day session learning a bit about coding, a bit about music, and a lot about open source. 
Additionally, the organization has also now created CO.LAB Alumni Summits, CO.LAB with Customers, and CO.LAB in a Kit. 'CO.LAB in a Kit' scales the idea even further as it will enable schools and other companies to deploy the workshop in a shorter timeframe or within a classroom or camp setting.  
Congratulations and thank you for taking 'tech education' that much further, for making it accessible and for delivering it in innovative ways."
Shortlist

Georgia Blockchain Coalition

TechUpWomen – Durham University
Innovator of the Year
Sponsored by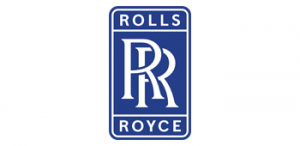 Winner
Mariesa Coughanour – Cognizant
"Mariesa shared great efforts in the last 18 months to establish a new offering within the Intelligent Process Automation (IPA) Practice of Cognizant focused on filling a need for clients to accelerate and scale their automation programs. The team developed new products and services that delivered business outcomes at scale that made a significant impact within the industry. 
With the expansion from a team of merely 2 to a team of 12 (and more in demand), the successes have continued to pile up. Leveraging this model, she was able to extensively grow existing accounts.  Despite having just started, her team delivered at 9 clients in 2019 and supported business development efforts for over 100 clients in support of 2020 growth. Mariesa also acts as an advisor internally partnering with market leaders to create IPA solutions for customers within existing engagements. These efforts led to Cognizant being named as the "RPA Turnaround Specialist" and is recognized by multiple independent research firms as a leader in the industry. Mariesa has shown to be a great contributor to the organization's success and they are lucky to have her!"
Shortlist
Deborah Barta – Mastercard

Sowmya Gottipati – The Estée Lauder Companies Inc.

Sinem Güven – IBM T. J. Watson Research Center

Tara Khanna – Accenture Security

Heidi Messer – Collective[i]

Kavya Pearlman – Wallarm| XR Safety Initiative

Sheela Ramamurthy Datta – VirtualHealth

Bernadette Rotolo – Warner Music Group
IT Team of the Year (Led by a woman)
Winner
Pearson – Team led by Marykay Wells
"Marykay Wells is a highly experienced CIO with a strong technical background. Her authenticity and leadership skills are recognized as differentiating factors that set her apart from the norm. Marykay stands out as a leader that understands her team and their talents to leverage their drive and knowledge for greater productivity. She is also not afraid of making changes as needed, promoting and re-aligning people on a regular basis to develop talent and reward success.    
Her focus on the importance of clear lines of accountability – not only from her team, but with the business units collaborating with the Technology organization, is one all leaders should follow. It will frequently lead to challenging conversations with external parties, however it is essential for all to understand their role in contributing to shared success. Marykay is recognized across the company as a whole by receiving the Pearson Chairman's Change Maker award.
She has enabled success by: building a diverse team, with emphasis on looking for talent at the graduate level and outside of traditional hiring practices; delivering single standard product architecture to meet customer demand within the growth markets; she has deployed new technology to the US across HR, finance, rights and permissions, supply chain and procurement; and she has automated many manual processes to support digital and physical ordering, achieving a 200% improvement. Fantastic work from Marykay and her strong team!"
Shortlist
Red Hat – Team led by Stefanie Chiras

J.P. Morgan Chase  – Team led by Sheetal Gandhi
BP – Team led by Keisha Garcia 
JPMorgan – Team led by Ebele Kemery
Tech Data – Team led by Cheryl Neal
School District of Palm Beach County – Team led by Dawn Pumphrey
NTT DATA – Team led by Lisa Talcott
Male Ally of the Year
Winner
Devon Bryan – MUFG Union Bank, N.A
"Devon Bryan is awarded Male Ally of the Year for his efforts and selfless dedication to the cause of increasing the representation of women and other minorities in the field of cybersecurity.
Cybersecurity is one of the most serious economic and national security challenges and yet there is global underrepresentation of women and other major minority groups in this fast-growing discipline.
Toward leading tangible and meaningful societal change, Devon led the creation of a 501c3 non-profit International Consortium of Minority Cybersecurity Professional (ICMCP) with the expressed purpose of "Bridging The Great Minority Cybersecurity Divide." It provides scholarships to deserving female and minority undergraduate and graduate students; mentor/coaching for junior to mid-career professionals; workshops to help develop both technical and business skills; and helps female and minority professionals land internships and job placements. Devon is also a member of KPMG's African American and Veterans Business Resource Group and also serves as an ally to the Hispanic Latino Network (HLN) and KPMG Network of Women (KNOW) Business Resource Groups. He is a great ally and an example to all – thank you Devon."
Shortlist
Kelly Bissell – Accenture Security

Devon Bryan – MUFG Union Bank, N.A

Mark Goldin – Cornerstone

James Heighington – Google

Michael Pass – Scivantage

Fletcher Previn – IBM

Rob Suarez – BD (Becton Dickinson and Company)
Rising Star of the Year
Winner
Aditi Roy – Siemens Corporate Technology
"Dr. Aditi Roy is a woman of many achievements, extensive knowledge, and a drive to support young people internationally. She is recognized as a lead on multiple projects on specifications and implementations of customer-driven algorithms.
Aditi has a great, internationally recognized academic career, with ground-breaking research achievements in the area of Continuous Mobile Authentication, and continues to work to maintain her international reputation and leadership as a valued member of her scientific community. 
Aditi contributed to the creation of novel Google Glass authentication techniques and she is best known for her original scientific contributions as part of The MasterPrint Project, where she demonstrated the possibility of a dictionary attack on partial fingerprint-based authentication systems. She is an asset to the industry and to undergraduate, MS, and PhD students in the USA and India to whom she mentors. Aditi is an all-rounded candidate and a deserving recipient of this year's Rising Star of the Year award."
Shortlist
Jigyasa Grover – Twitter, Inc
Ceena Jacob – BP
Ana Oromendia – Acorn AI by Medidata
Anne Solmssen – Ethena
Indira Soodeen – UiPath – FirstSource
Julie Vietmeier – Bayer
Security Champion of the Year
Sponsored by

Winner
Lena Smart – MongoDB
"Lena has clearly shown that she 'lives and breaths' security. With more than 20 years of cybersecurity experience, Lena has gone from strength to strength even after dropping out of school at the age of 16. Her determination and passion to pursue tech were ever-present – Lena saved for two years to buy a computer, she taught herself how to use computers and discovered an aptitude for learning about complicated networks.
With great interest and drive through the years, it has led to Lena scaling a security culture in global companies and enabling the most cutting-edge engineering achievements at MongoDB.
The achievements through selectively encrypting and decrypting information is taking security and trust to the next level as we all look to guarantee that stolen/leaked data can never be accessed, especially when it comes to documents like healthcare patient records, bank transaction, pension data and more. Lena is a clear security Champion, so much so that she has also set up a Security Champions Program to ensure that every department across the organization has security top of mind – to extend and scale a security-first mindset across the company and to help educate on best-practices. Thank you for protecting the 'gold' that is our data."
Shortlist
Chitra Elango – FannieMae

Patricia Hinerman – Interpublic Group

Octavia Howell – Equifax

Virginia Mayo – IBM

Kavya Pearlman – Wallarm | XR Safety Initiative

Jennifer Steffens – IOActive

Rebecca Wynn – [24]7.ai
Tech Evangelist of the Year
Winner
Rebecca Kelly – Kx
"Rebecca has demonstrated outstanding relationship management and delivered fantastic results with clients in top financial institutions. This was achieved through initiatives across numerous business levels, from low-level on-site delivery of coding workshops to educate new users in the technology, to the preparation and delivery of high-level presentations to internal teams and executives. Rebecca has shown agility and resourcefulness by applying her expert developer knowledge to advise new teams on routes for adoption and best practices. Rebecca demonstrated creativity and offered various "Proof-of-concept" scenarios that enhance customer understanding and loyalty. She has established technical credibility and has become a key point of contact for advice and guidance on using the latest features within the organization's technology community. A truly proactive and passionate candidate, and this year's Tech Evangelist – congratulations!"
Shortlist
Melanie de Vigan – Atos

Cathy Hackl – The VR/AR Association

Jeanne Meister – Future Workplace

Laura Miller – IHS Markit

Jill Sacco – Microsoft

Nora Swanson – AKF Group

Sadia Tahseen – UL LLC
Tech for Good Award of the Year
Winner
Faye Sahai – Vinaj & Mirai.Global
"Faye has chosen to take her life experience and combined experience in healthcare and in technology to create a better world for young adults struggling with mental health issues. She is the managing director of Telosity Fund, which is investing in digital wellness for young people. Research shows that over the last decade, educators, pediatricians, and parents have seen an increase of anxiety, depressions, and stress in young people – even more so now due to the COVID-19 pandemic. This fund harnesses technology to shift this trend to one where more young people are mentally well and equipped to handle the challenges and stressors.

Faye and the team demonstrate their focus on identifying and funding scalable tech-enabled interventions that do at least one of the following –
1. increase access to care and support services for mild to moderate sufferers of anxiety and depression,
2. cultivate self-care habits that increase mental wellness
3. bolster social and emotional skills and positive behavior, and
4. foster positive online experiences and interactions.
This fund stood out to our judges as we all want every young person to have the opportunity to live a healthy life. Well done to Faye and the whole Telosity team."
Shortlist
Barbara Bickham – Trailyn Ventures, LLC

Happiness Kisoso – The City of Austin

Lisa Lescroart – JPMorgan Chase & Co.

Jennifer Stula Rivera – Moody's Corporation and Girls Inc
Transformation Leader of the Year
Sponsored by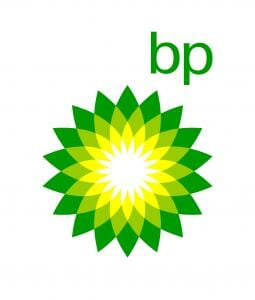 Winner
Suzi Connor – Centers for Disease Control and Prevention
"Suzi Connor has proven that she is a catalyst for transformational change. She has envisioned, planned, and continues to execute a digital transformation that makes CDC better prepared to combat threats to the health and safety of American citizens.
Suzi has led the advancement of a mobile workforce transformation initiative that resulted in a flexible and powerful 'digital workplace' for CDC's 24,000 employees worldwide. The outcomes have been tremendous:
1) the implemention of cloud systems and modernized infrastructure that empower CDC scientists and policymakers to more rapidly share data, tools, and life-saving analysis from any part of the globe;
2) advanced CDC public health response capabilities;
3) Implementing and using open technologies that increase transparency, collaboration, and accountability.
4) Transforming CDC's IT workforce and 'the way IT works,' to meet the demands of the digital age and rising expectations of CDC stakeholders.
Suzi directed the first reorganization in 15 years and identified new leadership and staff skills needed to support customers; introduced a totally new focus on product management; instituted a reimagined approach to customer service and much more. Thanks to Suzi and this successful transformation, this leaves the CDC better able to respond to health threats, no matter where in the world they might first arise. Brilliant and important work!"

Shortlist
Debbie Conway – PBF Energy

Michelle DeCarlo – Lincoln Financial Group

Anchal Gupta – Barclays

Dee Dee Helfenstein – Booz Allen Hamilton

Purvee Kondal – Globality

Cheryl Orange – FedEx Services

Wendi Runyon – Schneider Electric
Woman of the Year
Sponsored by
Winner
Rhonda Childress – IBM
"Rhonda Childress is an IBM Fellow and Vice President of Global Technology Services (GTS) Business Information Security Officer, and she is part of the prestigious Women In Technology International (WITI) Hall of Fame.
She has demonstrated to be a woman with many firsts: 1st IBM Service's female master inventor; 1st IBM security fellow in a traditionally male area; and 1st IBM fellow from a Historically Black College or University.
As part of the IBM Fellows, she is part of an elite group of women pushing the barriers of change at the organization. Rhonda has worked to bring other women forward in the organization as well. She is recognized by her phrase: "outcome-based mentoring." This is mentoring not for the sake of a series of career conversations, but rather to achieve a specific outcome, such as obtaining architectural certification or filing a patent. She also, and very importantly, encourages her protégées of their responsibilities to reach back and build up an army of women helping other women. Judges were pleased to read that many of the women Rhonda has mentored in IBM have gone on to obtain professional certification and be promoted further.
She is a strong leader and supports a great deal of projects i.e. IBM Women in Security Excelling community; she goes to schools and talks about the exciting world of Security, and she is building a pipeline of students interested in STEM careers with "outcome-based" projects. Her passion for teaching and mentoring is remarkable and should be recognized.
Rhonda is also working on a book series on a female teenage, cyber sleuth which will introduce young ladies to the passion of security – keep an eye out for this book!
Rhonda is leading by example, breaking through many barriers once thought to be impermeable. These traits and all her fantastic achievements make her our 2020 Woman of the Year – Congratulations!"
Shortlist
Heather Ames – Neurala

Karina Costa – LynQ Technologies

Ana Damnjanovic – IHS Markit

Nicole Eagan – Darktrace

Pamela Gupta – OutSecure

Eileen Mahoney – PVH

Yasha Sterling – Yasha Sterling Management Agency
Young Leader of the Year
Sponsored by

Winner
Iris Yung – Bank of America
"Iris works alongside a passionate team focused on building the Multi-Product Platform (MPP), a platform capable of analyzing billions of shares daily across over 25 financial products in order to protect investors from fraudulent market activity, such as insider trading and market manipulation, and to ensure that the securities industry operates transparently. She has experienced teams with either a healthy level of female professionals as well as the other perspective – being the only women in a team of over 30.
Already as a young professional, Iris has worked as a VP on 2 technology teams. On both teams, she demonstrates her extensive skillset with responsibilities over bank-wide initiatives to improve financial reporting; the integration of external services to seamlessly handle new products; and to research innovative machine learning opportunities.
Judges were drawn to her extensive efforts to advocate for women in tech. Iris joined Lead, Education, Advocacy and Development (LEAD) for Women, a resource group for women, to aid in hosting several events for women in tech. She offers professional development tips and career advice to women in overlooked communities who are interested in tech. Outside of work, Iris is also part of Women Who Code and Fintech Ladies, where she strives to be an ambassador in their NYC expansion and advises future generations. Her ambitions do not stop here! Iris has a promising future ahead and we look forward to following her as she progresses in her professional career."
Shortlist
Agnes Chrakowiecka – IHS Markit

Karla Clarke – CNM LLP

Alexa Elias – Alphadyne Asset Management LP

Katoria Henry – Salesforce

Nishtha Jain – Biogen

Luiza Nunes – ThoughtWorks

Alexandra Urman – ARK Invest

Lauren Zink – Oportun