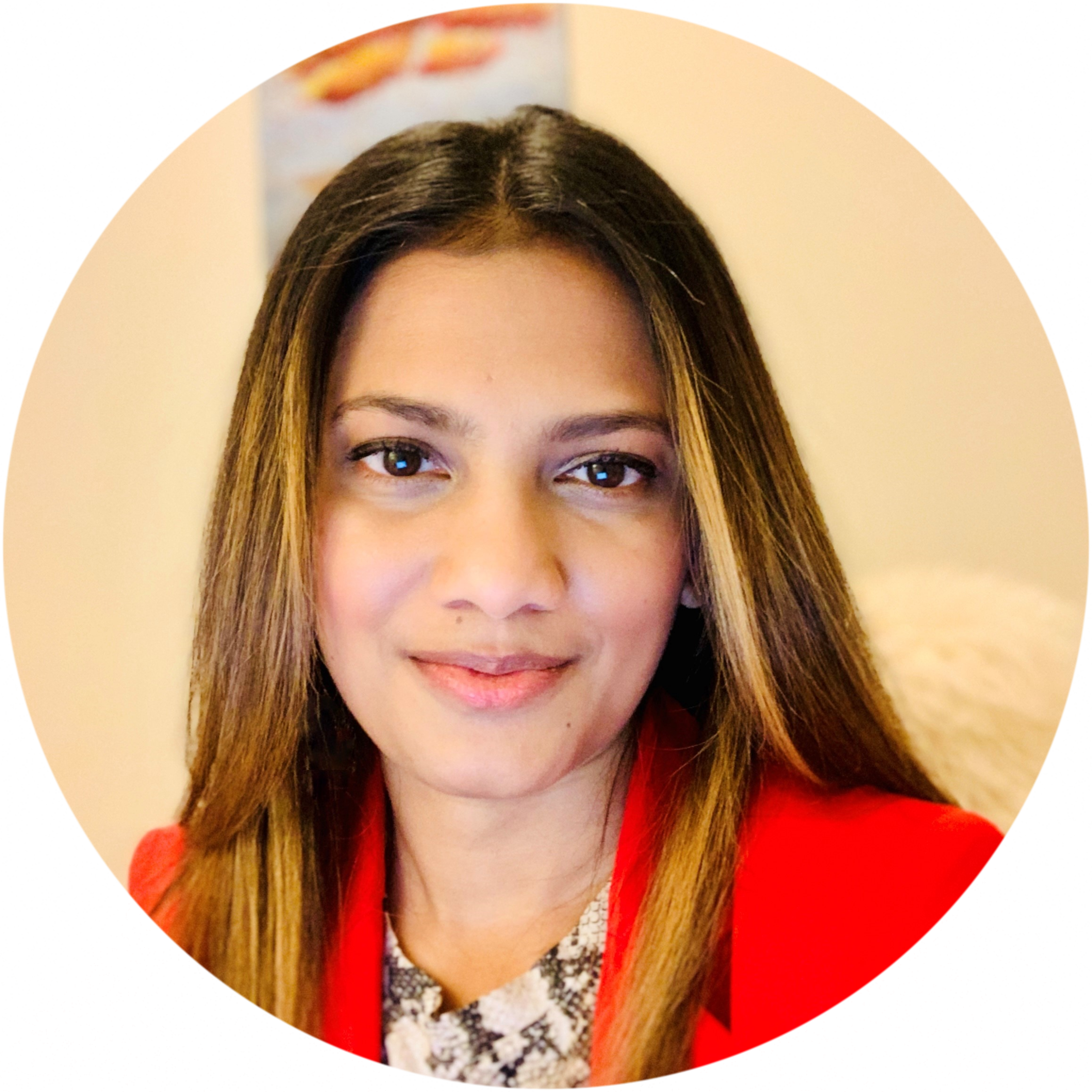 Aparna Natarajan
Solutions Specialist – Enterprise Services
Microsoft
Biography
Aparna is an accomplished strategy and sales leader with over 10 years of experience across enterprise sales, partner development, and operations. In her role as a solution specialist at Microsoft, Aparna works with Canada's largest enterprises to drive business and social value through innovation and transformation. 
Passionate about equality, she also serves on the National Board of Lean In Canada as Director of Corporate Sponsorships. Together with an amazing team, she is determined to fix the broken rung among female executives and help Canadian organizations build a truly strong and diverse workforce. 
She holds an MBA from Ivey Business School. Her superpowers include value co-creation, connecting the dots, and pushing boundaries.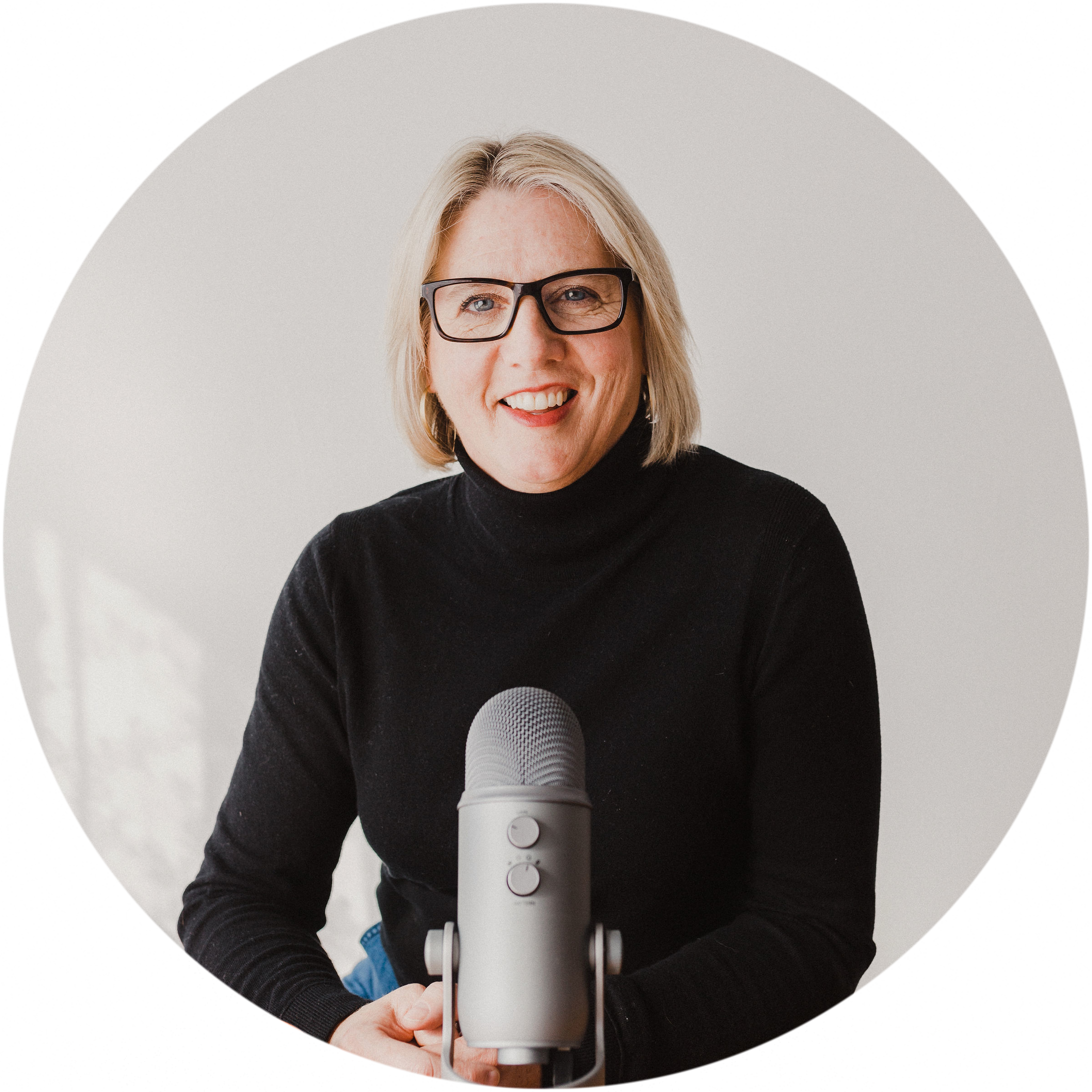 Marie Wiese
Founder and Host
Women Talk Tech
Biography
Marie Wiese is the host of the podcast Women Talk Tech, which reaches an audience of more than 40,000 people in the tech sector. Her new venture WomenTalkTech.info, provides research and workshops to evolving tech companies to help them build programs to advance women in tech. Marie has worked in the tech sector for 30 years and currently helps companies digitally transform their sales and marketing functions using marketing automation. She is the founder and president of Marketing CoPilot based outside Toronto, Canada and an instructor at the University of Toronto. Connect with Marie at mariewiese.com, marketingcopilot.com or womentalktech.info.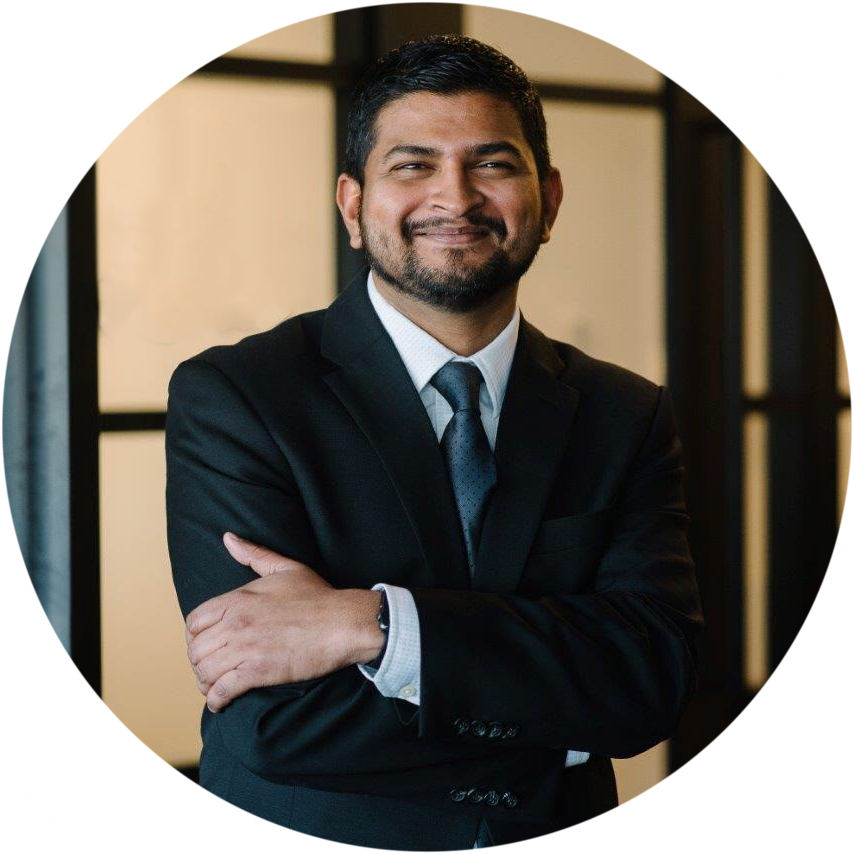 Ainsley D'Mello
VP, Enterprise Infrastructure and Operations
CI Investments
Biography
CI Financial is one of the last largest independent investment firms in Canada. Through simplification, standardizing and automating processes, technologies and tools, Ainsley is shaping and executing the strategy to drive a service-focused agile infrastructure.
For the past 15+ years, Ainsley has led large scale enterprise-wide technology transformation programs, focused on technology simplification, superior customer experience, P&L Management and a strong team-based approach.  
Ainsley holds a Bachelor of Commerce from Ryerson University and an MBA from the Smith School of Business at Queen's University.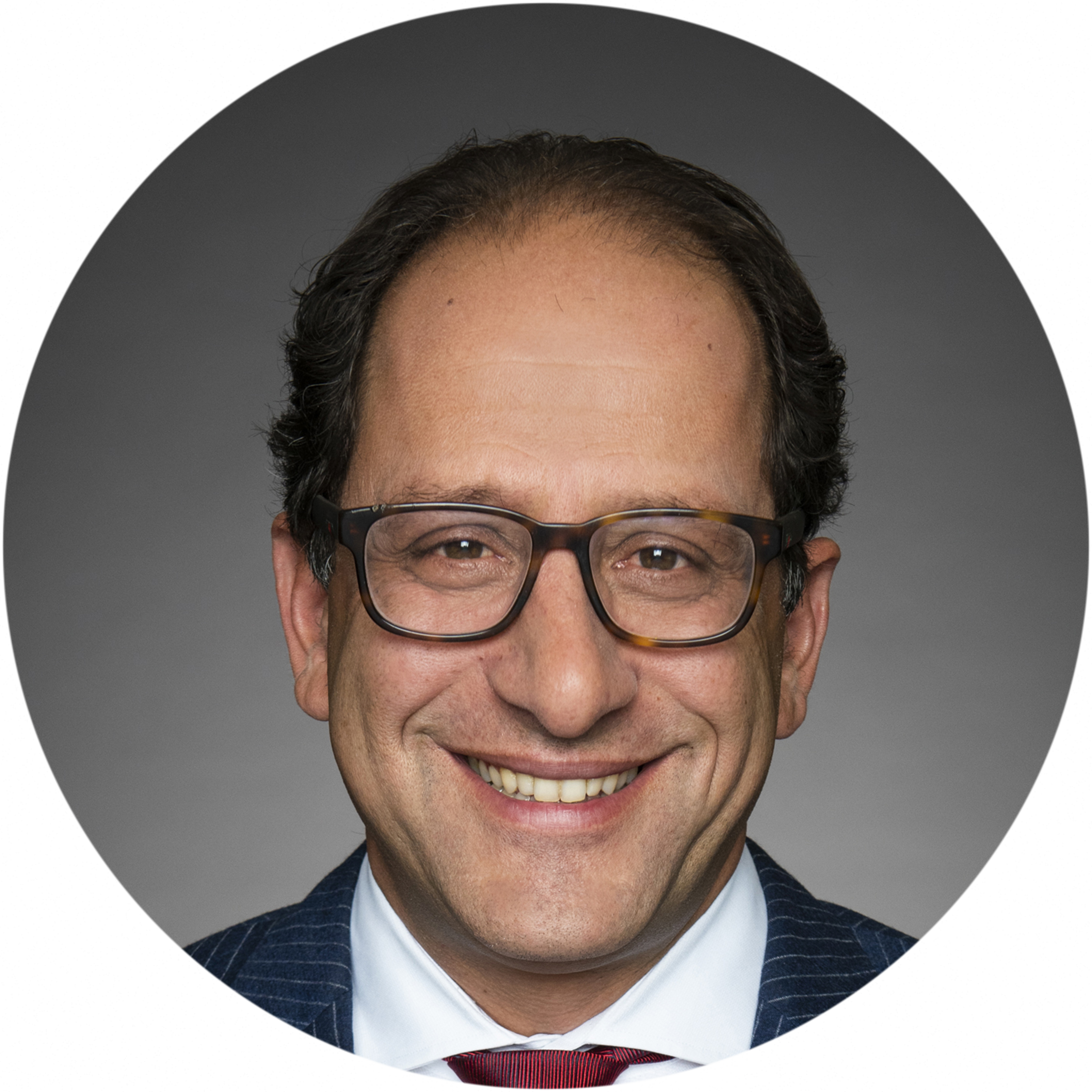 Ali Ehsassi
Parliamentary Secretary to the Minister of Innovation, Science and Industry
Government of Canada
Biography
Ali Ehsassi was first elected as the Member of Parliament for Willowdale in 2015. 
Born in Geneva and raised in New York City and Tehran, Mr. Ehsassi moved to North York with his family in his early teens. 
Before entering politics, Mr. Ehsassi worked as a lawyer, with an emphasis on international trade, in the private sector, and as a public servant at the provincial and federal levels. 
Mr. Ehsassi has a Bachelor of Arts from the University of Toronto, a Bachelor of Law from Osgoode Hall Law School, a Master of Economics from the London School of Economics and Political Science, and a Master of Laws from Georgetown University. 
Mr. Ehsassi was named the Parliamentary Secretary for Innovation and Industry in December of 2019. As an MP, Mr. Ehsassi has also served as the Chair of the Toronto Caucus, Chair of the All-Party Group for the Prevention of Genocide and Other Crimes Against Humanity, and Chair of Parliamentarians for Global Action.
Alix Edmiston
President
AE Public Relations
Biography
As a former journalist, accredited business communicator, (ABC), published author, and entrepreneur, Alix brings a unique perspective to marketing and communications. For over 20 years, she's been leading her own consultancy, working with tech leaders to develop their unique story and differentiate their brand as thought leaders and advocates for change.  Her ​greatest passion is working with leaders to meet their diversity and inclusion targets. She organizes thought leadership forums to support the advancement of future female leaders.  Her book Confessions from the Cubicle – a primer for young women entering the work world, was profiled on CBC Radio, TVO, and CTV. Her writing on D+I has appeared in IT World Canada, The Globe and Mail, and the Financial Post.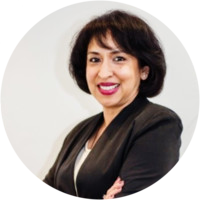 Anuja Sharma
Head of Solution Engineering for the Central Region
Splunk
Biography
Anuja Sharma is a Business Technology Leader with comprehensive solution selling experience spanning across the entire solution lifecycle.  During the twenty plus years of working for major HW/ SW companies, Anuja has established an excellent track record of taking on diverse roles, building and transforming businesses to achieve aspirational goals with strategic thought leadership, driving change and building High Performance Teams. She is an authentic leader who successfully held leadership positions spanning Sales Engineering, Support Services, Education Services, Project Management Office and Professional Services Sales & Delivery.
Passionate about women empowerment, Anuja holds a Masters Degree in Computer Applications from University of Delhi, India.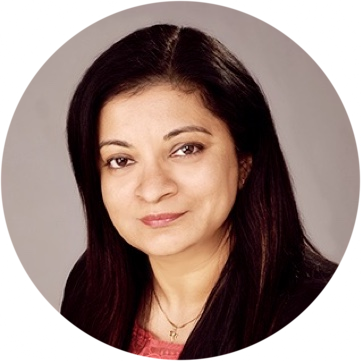 Chandana Unnithan
Chief Security & Informatics Officer
Lifeguard Digital Health
Biography
Dr Chandana Unnithan is Chief Security and Informatics Officer (CSIO) of Lifeguard Digital Health Inc., that deployed an opioid crisis solution in BC, Canada, with Emergency Health Services, health authorities and the Ministry of Mental Health. Her expertise in digital health spans health informatics, cognitive AI, IoT, remote sensing and permission blockchain. She is on the advisory of MyPDX blockchain – Digital Technology Supercluster Canada; a member of WHO digital Health and an Australia representative in the United Nations COPUOS STSC WG-SGH. She has published over 120 scientific papers and is a keynote speaker/panelist in Canada, USA, Australia and Europe.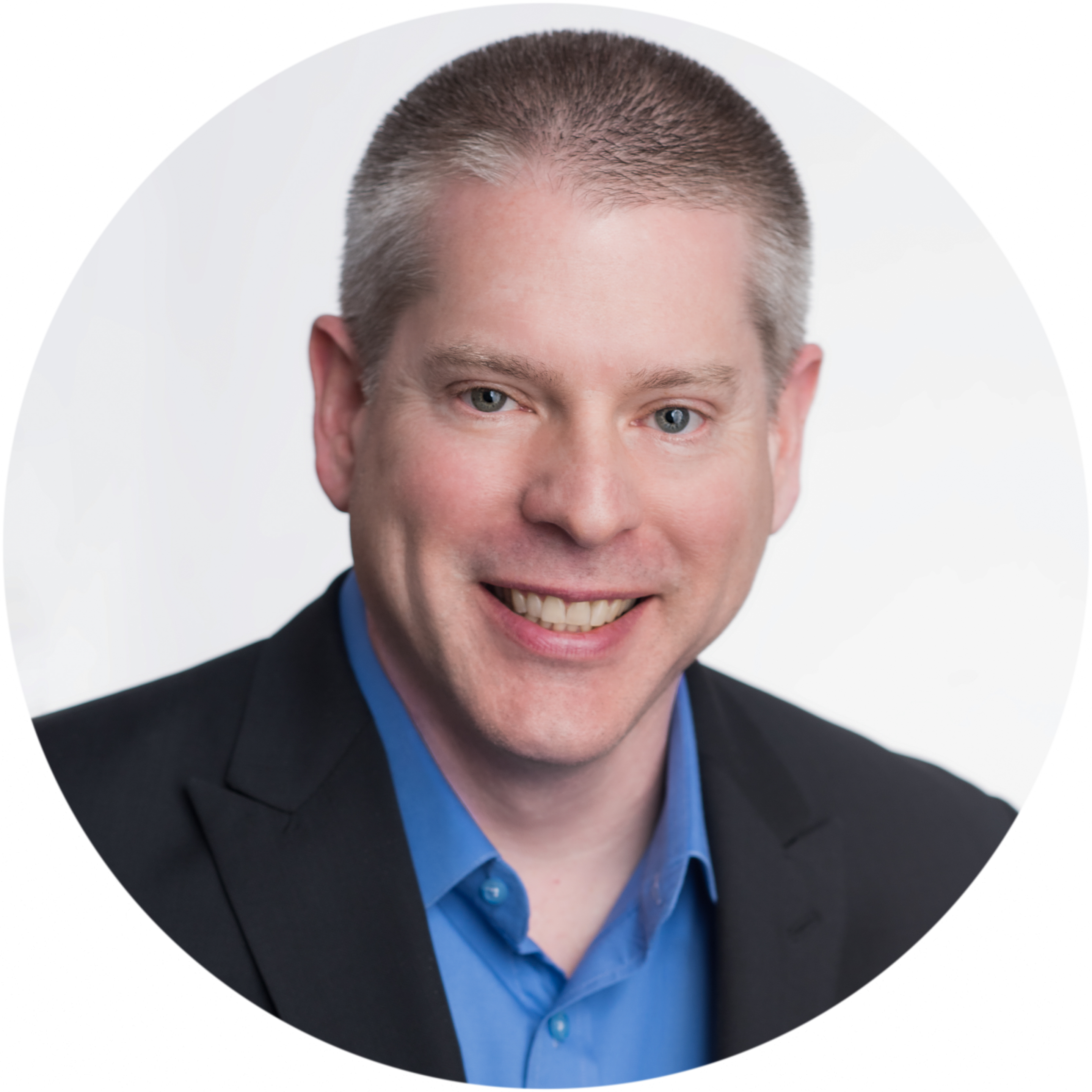 Charles Lewis
VP & Chief Technology Officer
TELUS Health
Biography
Charles brings over 25 years of technology leadership to support a pan-Canadian team of professionals across cloud and data centre architecture and operations, software development, quality assurance, security, solutions architecture, UX and customer experience. His team is dedicated to the design, development, user experience, security and operations of TELUS Health technology solutions across all portfolios. 
A proud member of the TELUS team since 2013, Charles has held leadership and high-level management positions in product development and IT operations in the telecommunications, financial services, and health information industries, including Canadian telcos and the Canadian Medical Association (MD Physicians Services). Charles is a graduate of the University of Ottawa and holds a computer engineering degree from the Algonquin College of Applied Arts and Technology. 
A fierce advocate of resiliency, customers first, and team member engagement, Charles is driven by his passion to deliver innovative healthcare solutions and better health outcomes for all Canadians.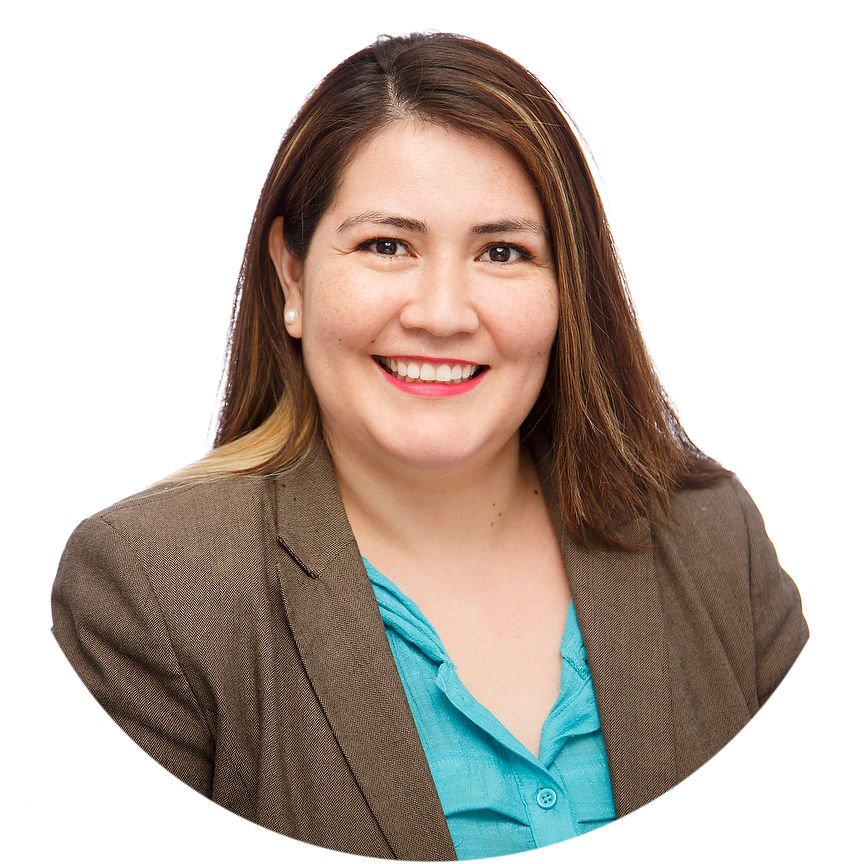 Denisse Alejo
Employer Engagement Director
NPower Canada

Biography
Denisse Alejo is NPower Canada's Director, Employer Engagement, responsible for growing the organization's placement strategy from inception to action over the last five years.  Her team is responsible for placing over 2000 diverse youth into Junior IT and digital roles with some of Canada's top employers.  Denisse leads the Account Management and Alumni Services team across Canada, consulting with employers to understand their talent strategy and hiring needs, and to support their diversity targets.   
Denisse has a background in mental health and addictions and has worked in both the public and private sectors and she was the recipient of the esteemed Emerging Leader Award, First Works Ontario's Youth Employment Network in 2019.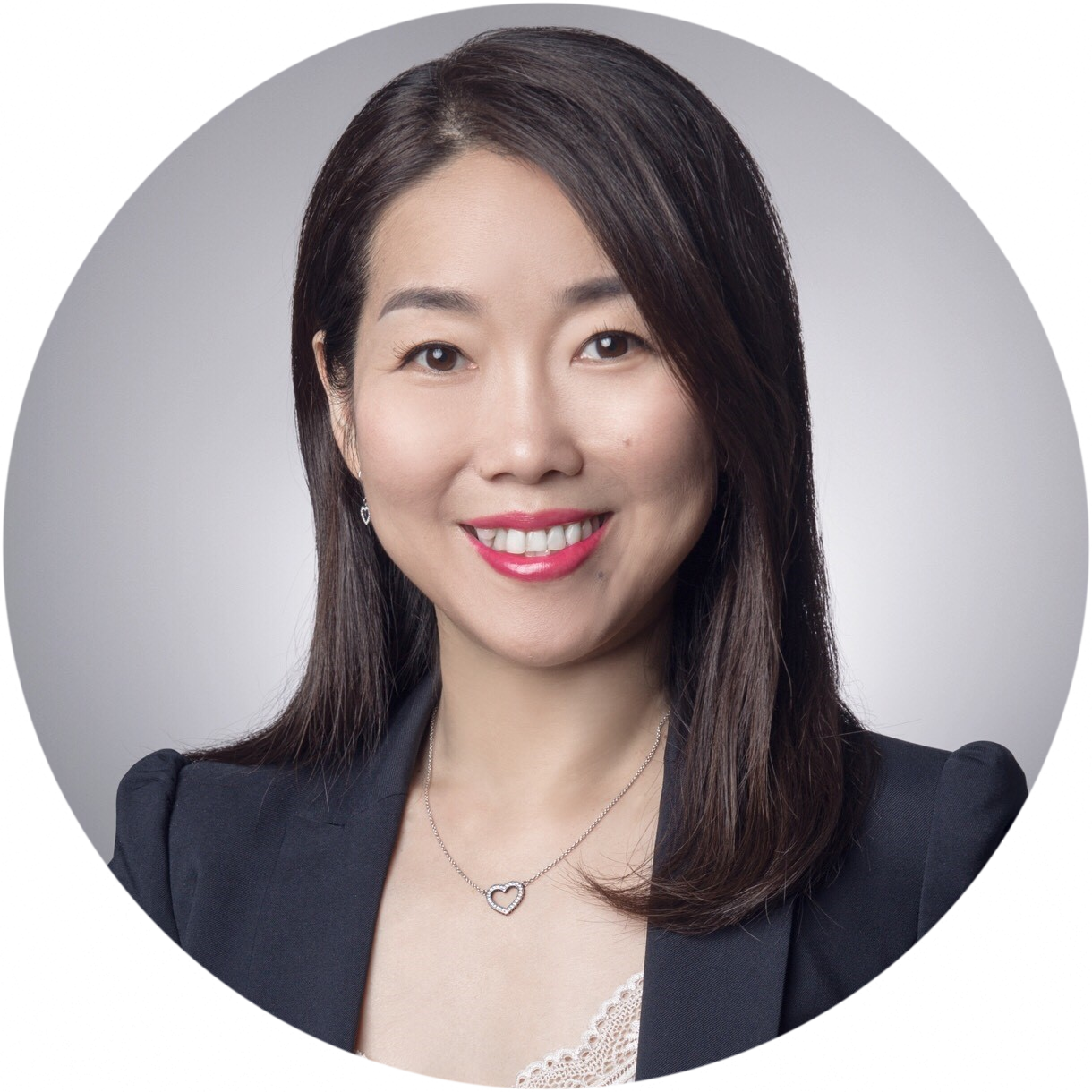 Janet Lin
Customer Engagement Technology
Loblaw Companies Ltd
Biography
With a background in Computer Science and Business Management, Janet has spent much of her career leading Digital Transformation, Customer Engagement, Technology Strategy, Innovative Delivery in the Canadian Retail, Health Care, and Payment industry. 
She is passionate about enabling Canadians to live their life well with technologies in Loyalty, Subscription, online Commerce, Health and Wellness, Beauty, Customer Contact Centre, Marketing and Media via various digital enablement platforms such as: Customer Identity and Access Management, Customer Relationship Management, Digital Marketing Content and Assets Management. She has launched multiple innovative, industry-breaking initiatives in North America; including recognition for the Global Innovation Award Winning PCid product.
A leader in diversity and inclusion, Janet leads Loblaw's Women in Technology committee, which promotes a diverse, flexible and inclusive environment for women across all levels of technology, with the focus on recruiting, development and networking. She also leads the Event Planning and Networking on the corporate gender diversity committee, Go Further Women.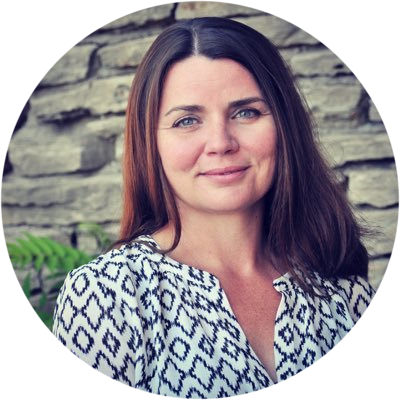 Jenny do Forno
Talent Director
OMERS Ventures
Biography
In her role as Talent Director and a member of the Operations team, Jenny works closely with the senior leadership at our portfolio companies to drive the talent and people strategies that support scale and growth. 
Jenny brings over 20 years of experience creating talent strategies and programs that build award-winning cultures. The breadth of her experience covers both large enterprise organizations and startups – supporting throughout multiple funding rounds, debt financings, mergers and acquisitions, and beyond.
Prior to joining OMERS Ventures, Jenny worked in several HR leadership roles at several top executive search firms. Most recently, Jenny spent the last several years as part of the founding team at Canadian fintech startup Nest Wealth.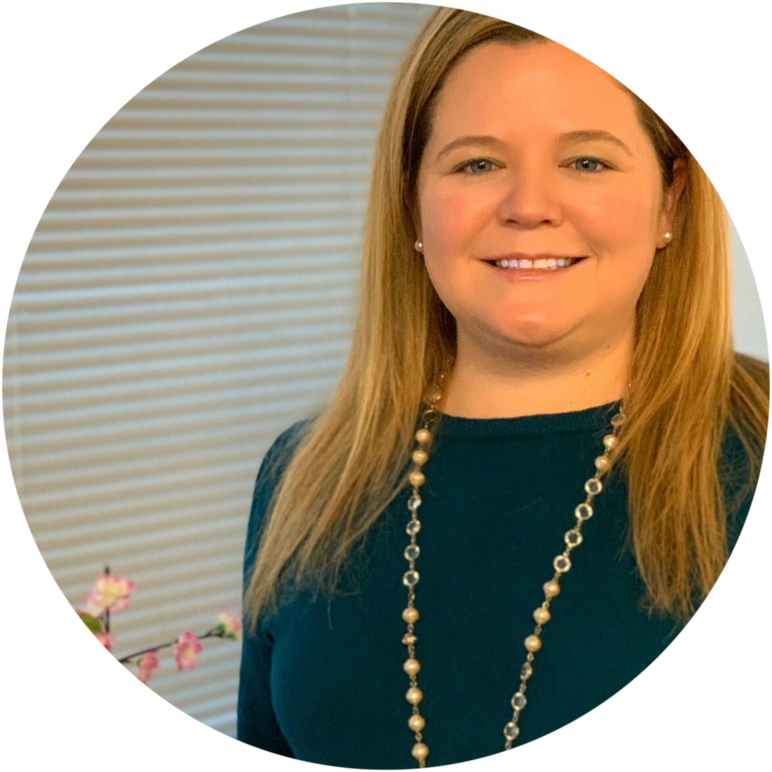 Jennifer Bonner
Executive Director, Federal Civilian and Health Sector
Solutions by Design II
Biography
Ms. Bonner, Senior Director at Solutions By Design II, LLC, has pioneered efforts to improve team-building, mentoring, and tangible employee investment and engagement within the organizations she's led throughout her career. This dedication not only drives the teams she has managed but carries through to the federal government community she serves, fostering a commitment to integrity, respect, responsiveness, technical innovation, and employee and client satisfaction. Ms. Bonner holds a B.S. in Marketing from George Mason University's School of Business.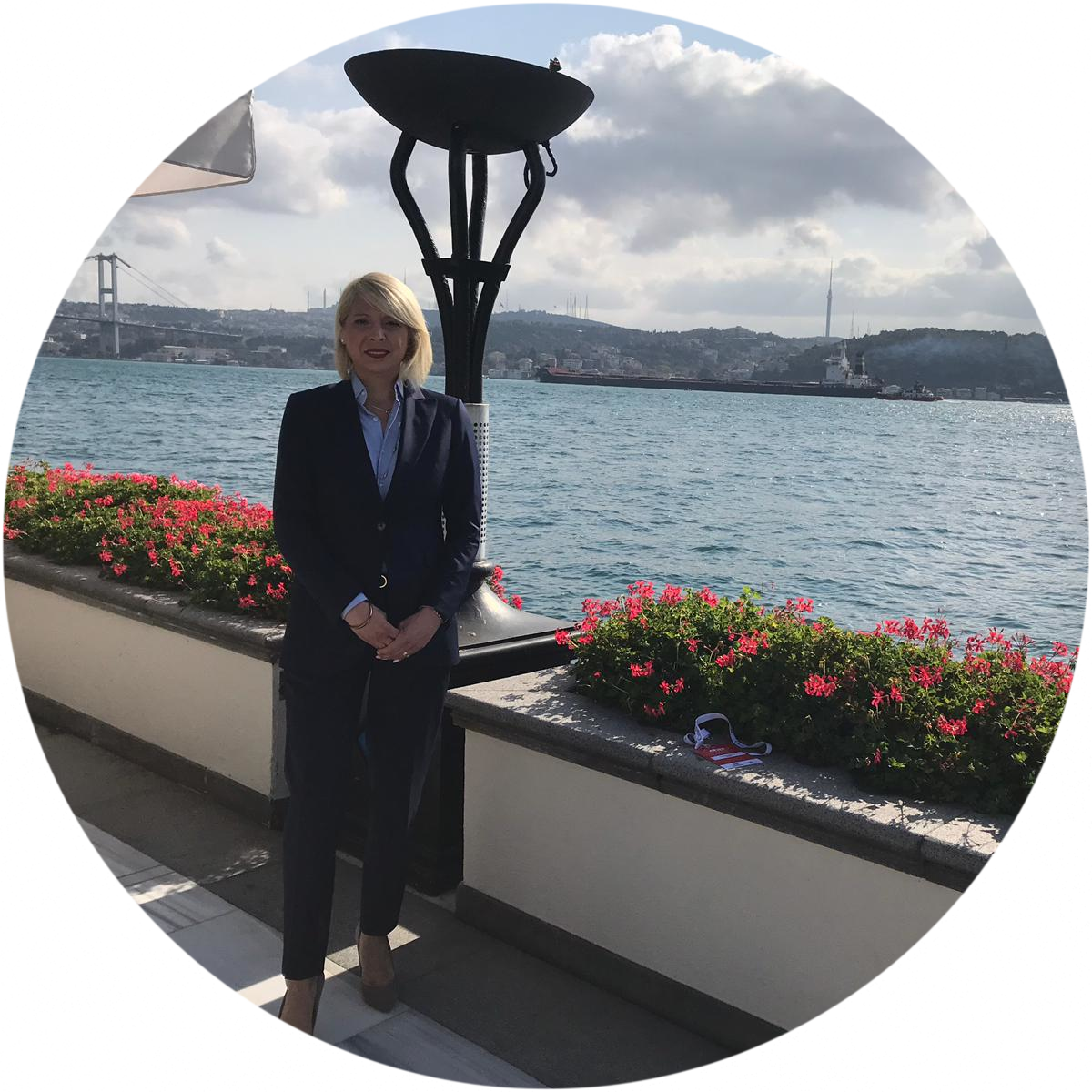 Joanna Osawe
President and CEO
Women in Renewable Energy
Biography
Joanna Osawe is the Chair, President & CEO of Women in Renewable Energy (WiRE), a group which encourages and supports women to enter this dynamic field. WiRE is inclusive and educates on all renewable and emerging energy technologies with chapters in St. John's, Halifax, Montreal, Ottawa, Toronto, Mississauga, Windsor, Calgary, Edmonton, Saskatchewan, Vancouver and Kamloops and the NWT. WiRE has expanded with its 1 st International Launch in Istanbul, Turkey with the Canadian Embassy and as of 2019 WiRE has expanded to Tbilisi Georgia, Baku Azerbaijan, Amman Jordan and UAE. WiRE is expanding in the MENA regions currently. WiRE regularly organizes educational field trips (open to All), monthly networking meetings, an awards recognition program, student mentoring and bursaries, communications and engagement initiatives. 
Joanna attended Western University studying Languages, Graduating with an Honours BA, Joanna has used her language skills on a focused, 15+ year management career at leading renewable and energy sector companies in Canada and the United States. By carrying complex projects through many stages she has seen firsthand the vital role renewable energy and emerging technologies serve in moving the Canadian, American and Global energy mix forward.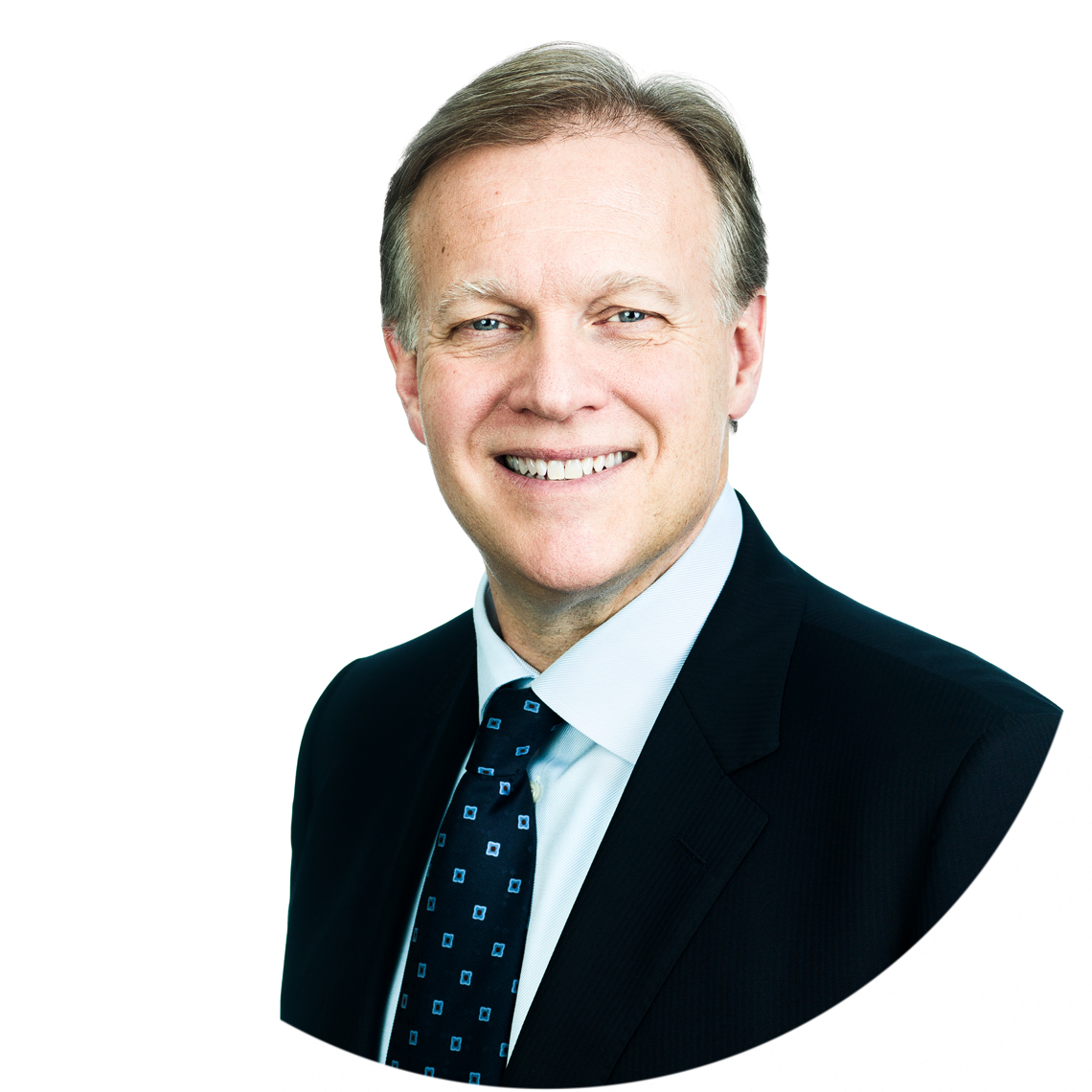 John Comacchio
SVP & CIO
Teknion
Biography
John is responsible for providing enterprise-wide technology vision, leadership and management, and for the planning, development and implementation of information technology initiatives. He is a member of the Leadership Team and the Executive Committee. A strong believer in the power of mentoring, he is an active participant in the organizations Mentorship Program. 
John is a member of the IDC CIO Research Review Board, Masergy Communications Customer Advisory Board, IT Media Group Advisory Board, the CIO Association of Canada, and the Institute of Corporate Directors. 
John holds a Master of Business Administration, granted by the Richard Ivey School of Business, University of Western Ontario.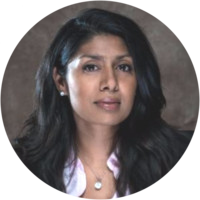 Julia Satov
Manager, Learning
Kira Systems 
Biography
Award Winning Learning Strategist. Internationally Published Author. Inclusion and Belonging Powerhouse. Tech Ignited. Passionate about People Engagement, Performance and Organizational Excellence through Learning. Julia has her Masters of Education, a Law Clerk Diploma, Certificate in Professional Ethics and a Certificate in Data-Driven Decision Making. She is the Manager, Learning at Kira Systems.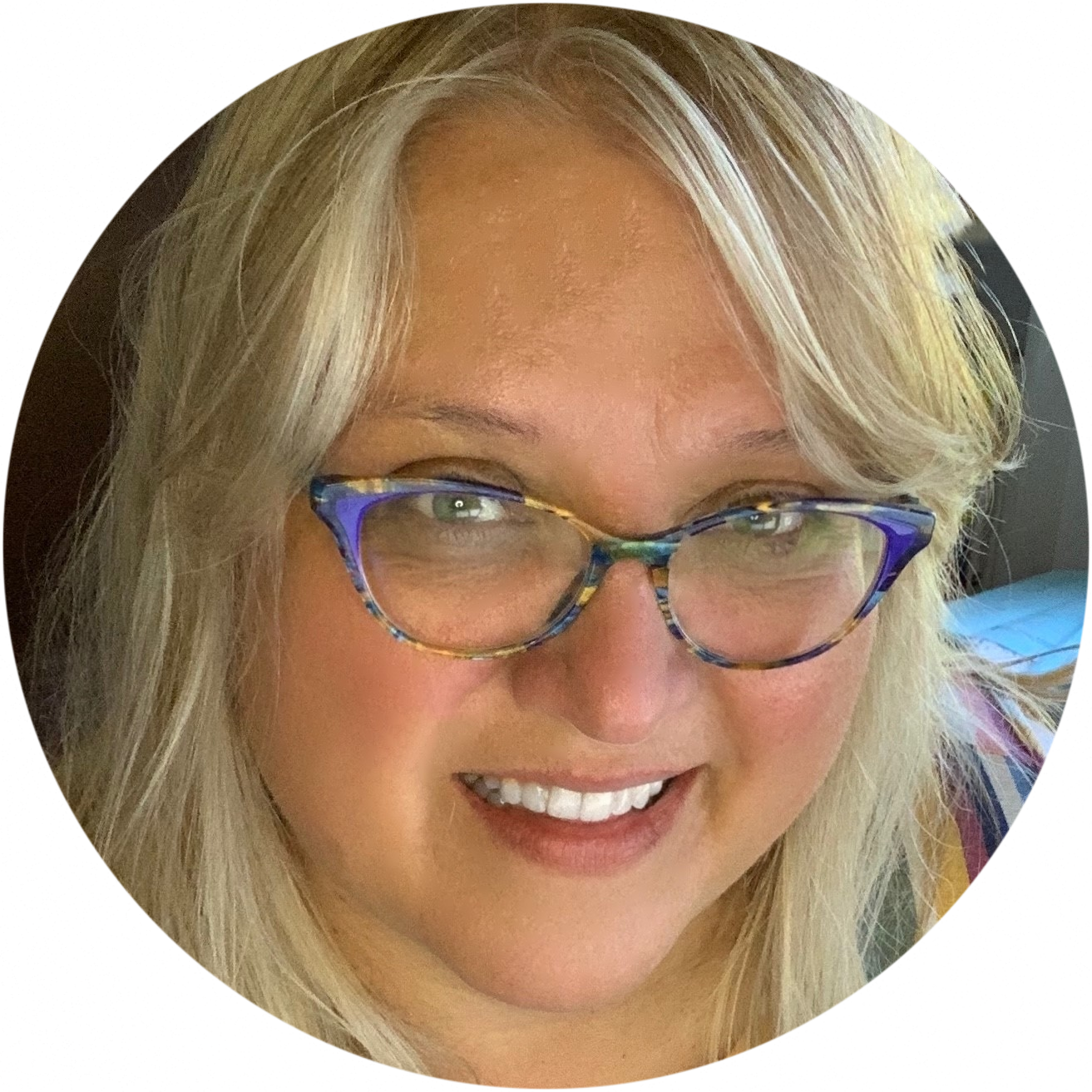 Lisa Matkowski
Director, Business Consulting
NTT DATA Services
Biography
Lisa Matkowski is a Director of Talent Acquisition at NTT DATA Services. She leads the hiring strategy for the Business Consulting Division for Financial Services, Insurance, Healthcare, Life Sciences, and Manufacturing clients.  Ms. Matkowski has a proven history in the development and execution of Talent Strategies for enterprise-wide hiring efforts, including the stand-up of a Digital Transformation Practice and transforming the recruiting alignment and support of a Management Advisory Services Practice.  She is skilled in Strategic Sourcing, Hiring, Full-life Cycle Recruiting, and Digital Recruitment Marketing Strategies. Her previous experience includes the development of employment brand, recruitment collateral, and career website content development.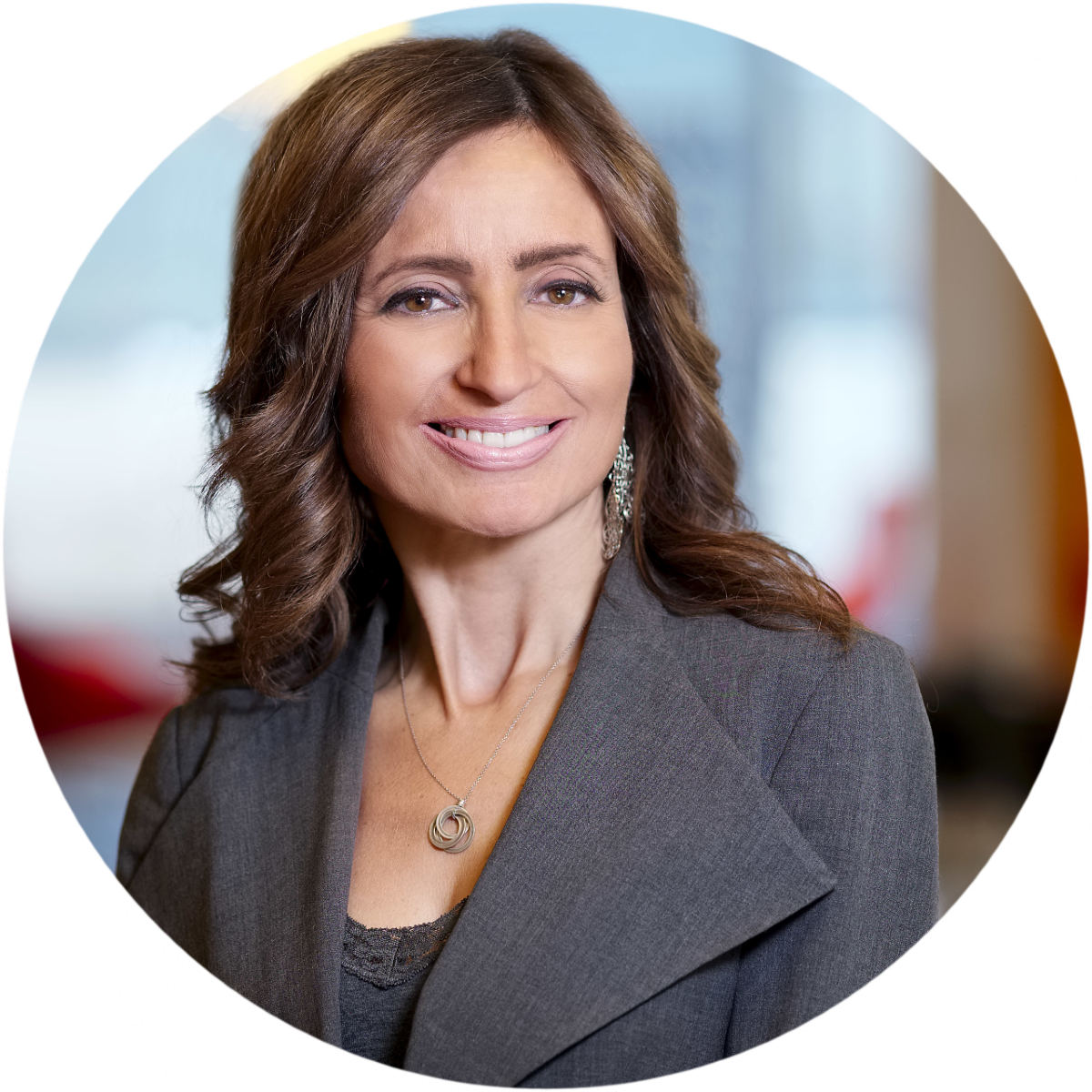 Maria Aiello
Global Head, Real Estate & Mortgages Technology
Manulife Investment Management
Biography
Maria joined Manulife in November 2017 as Global Head of Real Estate and Mortgages Technology at Manulife.   Prior to joining Manulife, Maria was Vice President of the Real Estate Advisory.  Prior to PwC, Maria was the Chief Information Officer at Morguard Investments and Chief Information Office at Regal Lifestyle Communities.  Outside of Manulife, Maria is very active in the industry as a Colliers TechStars Mentor,  a member of the RealPac Innovation Committee, a member of the BOMA Cyber Committee, Realcomm Event Advisor, Technology Advisory Volunteer for IREM (Institute of Real Estate Management) and IT Media Board Member.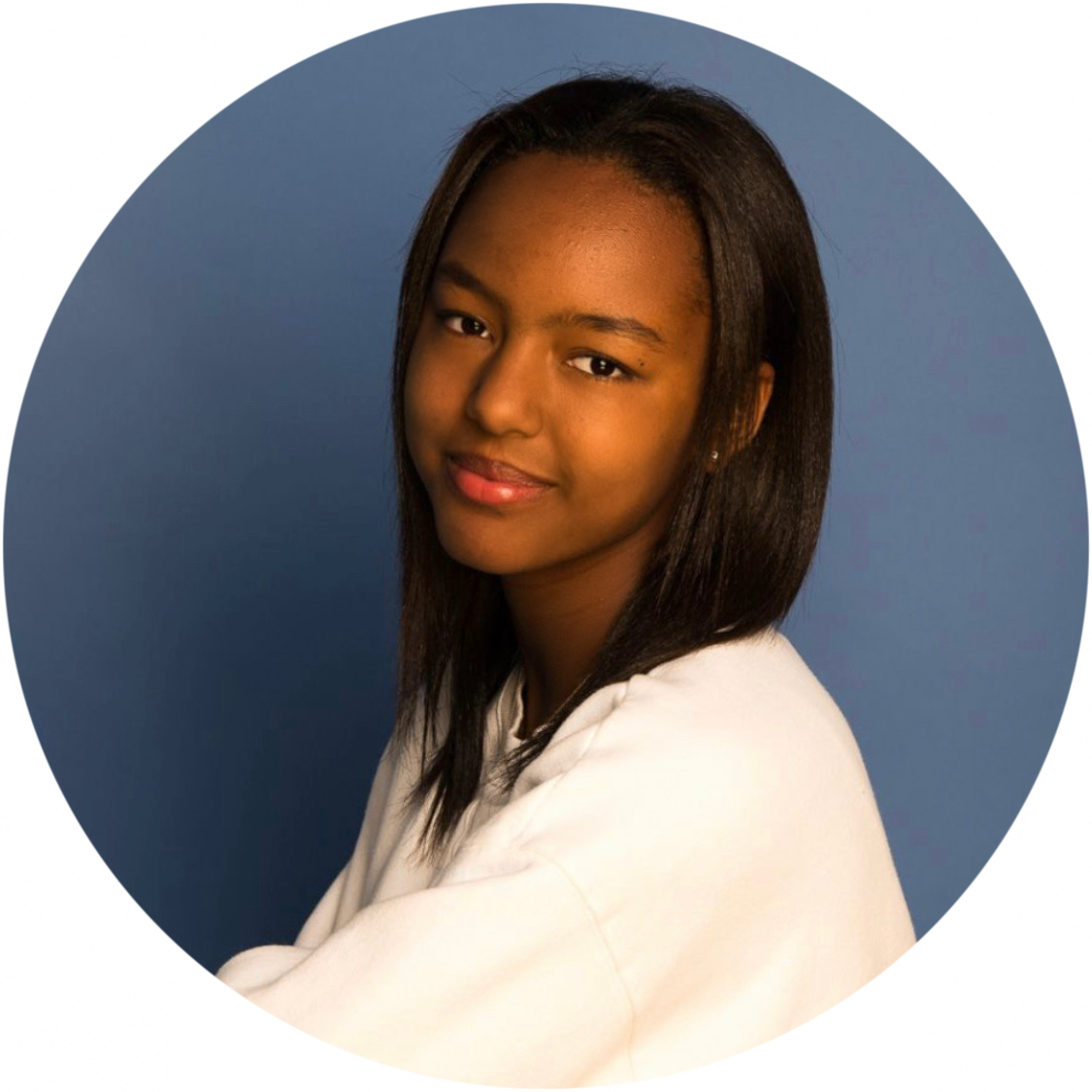 Biography
Education: Havergal College, Grade 11
Dream Job: Investment Banker
What is one thing a company MUST have for you to consider working there?
A company culture must have demonstrated corporate social responsibility. Not only should their values indicate an ethical framework, but I should be able to easily identify actions they've taken to fulfill those obligations. For example, a company that claims to be environmentally friendly should demonstrate that they do not have any single-use plastics in the workplace. Moreover, I believe that company culture should accommodate and encourage employees to engage in personal social responsibility initiatives.
What else do we need to know about you?
I am the founder of the independent magazine "CASUAL" zine! "CASUAL" is an art collective and culture zine promoting the artistic work of youth internationally. We exist primarily online, where our team of young content creators express themselves through art and writing.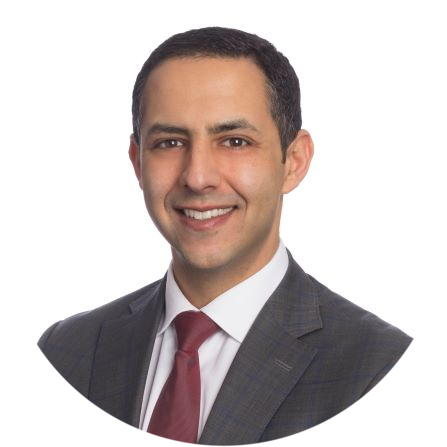 Michael Selim
Human Capital Advisor
Biography
Michael is an established business leader in the human capital advisory, executive search, technology recruitment and total talent management space.  He is deeply entrenched as a partner to business leaders across Canada within technology, telecommunications, financial services and professional service sectors. Having a background in computer science and business intelligence, Michael combines an evidence-based methodology with a focus on people and culture to enable business performance. With this approach, he helps organizations attract and develop high performing teams of diverse background and experience, winning cultures of inclusivity and maximize team effectiveness for business growth.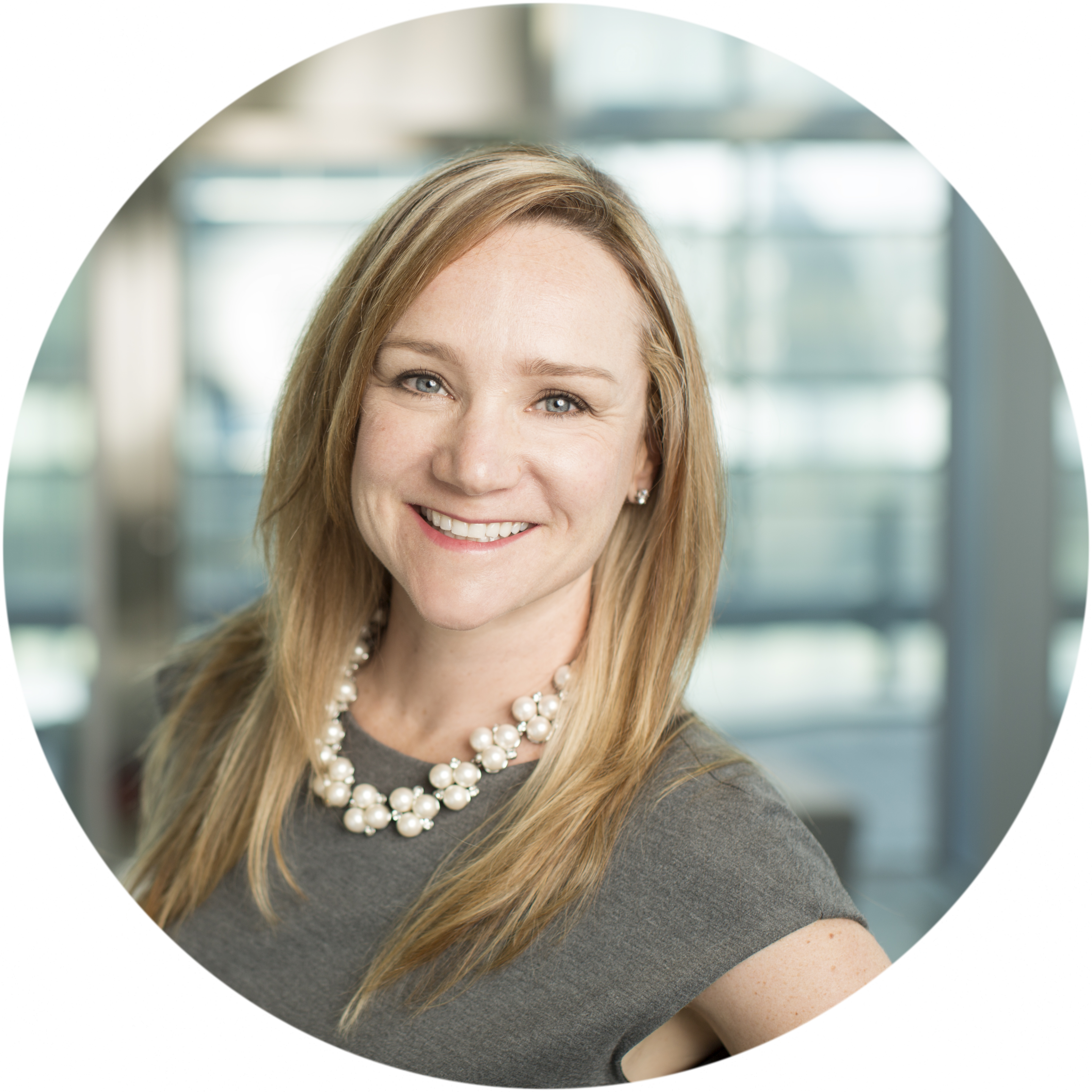 Monique Allen
EVP, Data & Technology
OMERS
Biography
Monique Allen is the EVP, Data & Technology at OMERS, one of Canada's largest pension plans.  She has accountability for technology strategy and execution, and developing a data-rich, digitally enabled, global organization. 
Monique brings 20 years of experience in technology, digital transformation, product management and P&L roles in the financial technology industry.
Monique holds an Honours Bachelor of Science from the University of Waterloo and an MBA from the Schulich School of Business. Monique was recently published in "The Collective Wisdom of High Performing Women" and is a founding member of the Coalition of Innovation Leaders against Racism (CILAR).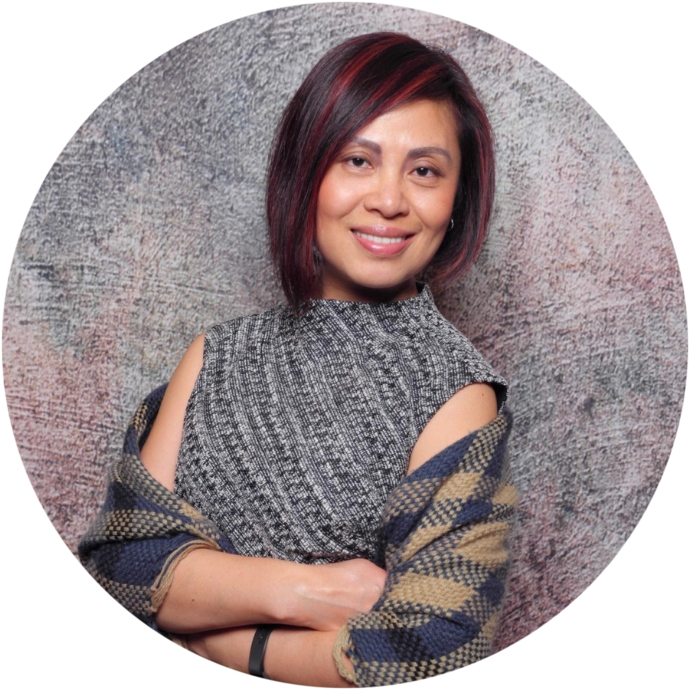 Nasheen Liu
Partner and SVP of CIO Program Strategy
The IT Media Group 
Biography
By the age of 22, Nasheen has lived on three continents, learned to speak three languages, and begun to embark on a journey that led to three careers.
Nasheen's reputation in the technology community is built upon her track record as a rainmaker who consistently delivers on her promises. A seasoned and sought-after executive, Nasheen has two decades of success in strategy development, software marketing, and executive engagement. 
As a founding partner and SVP, CIO Program Strategy of the IT Media Group, Nasheen oversees the planning and implementation of the company's strategic initiatives that impact the Canadian IT executive community. She chairs a cross-industry CIO Advisory Board that provides guidance on compelling issues and topics for CIOs and the IT vendors that serve them. 
Before the IT Media Group, Nasheen was with Oracle (Sun Microsystems), heading up the company's software marketing efforts in Canada. Previously, she held key marketing positions at leading technology companies such as Infor (Workbrain) and IBM (Platform Computing). 
Nasheen lives in Toronto with her husband and daughter. She gives back by providing pro bono coaching, mentoring and sponsorship to her network and referrals, from new grad to senior execs.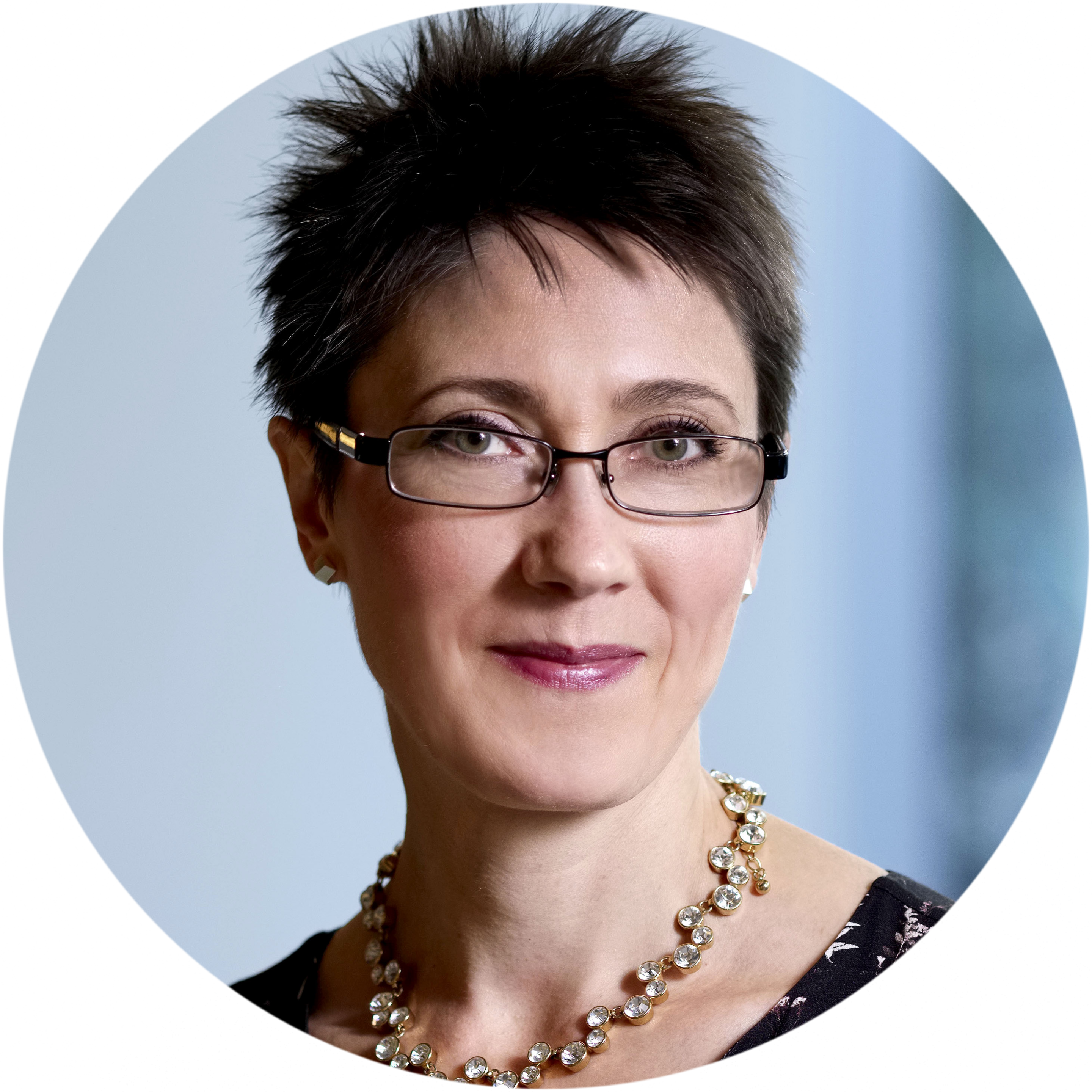 Natalia Modjeska
Director, Research & Advisory Services (Data & Analytics)
Info-Tech Research Group
Biography
Natalia Modjeska is a Research Director at Info-Tech Research Group. She advises IT organizations around the globe on AI/ML, analytics, and governance, helping them to build ethical, responsible and trustworthy AI. Natalia spent 15+ years developing and implementing analytics technologies in a range of roles both on vendor and client-side. Prior to Info-Tech, she led an enterprise analytics program at a global luxury hospitality brand. Her journey into analytics and AI started in the late 1990s with a PhD in NLP at the University of Edinburgh in Scotland. She also holds an Executive MBA from the Ivey School of Business.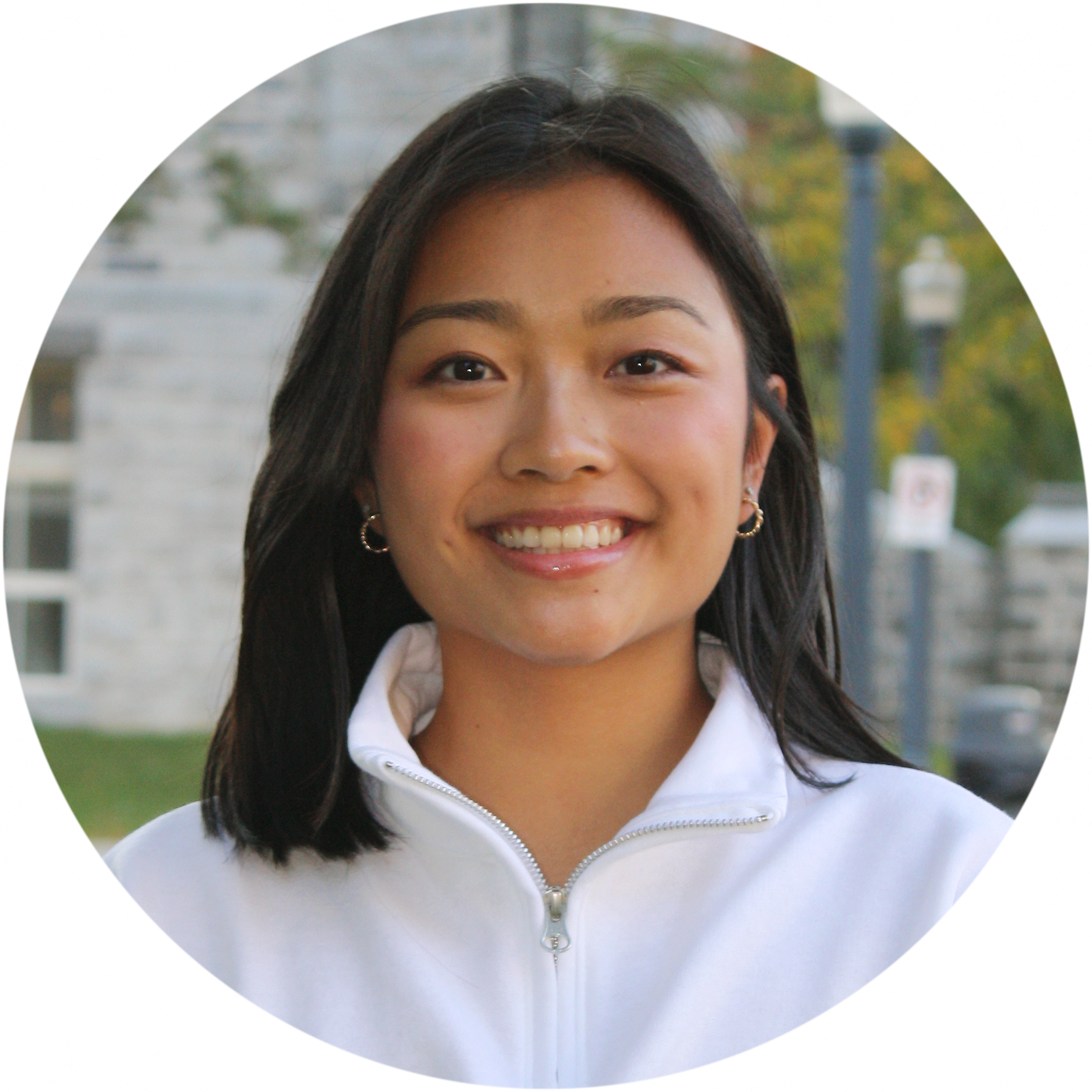 Biography
What are you in school for? 
I am at Queen's University in my fourth year of Computer Engineering in the innovation stream!
What is your dream job?
One day I'd love to have my own venture capital fund – ideally investing in technology that aims to increase accessibility and/or sustainability. 
What is one thing a company MUST have for you to consider working there?
They must have a strong commitment to learning, either in the form of encouraged training programs or even flexibility in their pay structure to allow employees time off to explore passion projects. 
What else do we need to know about you?
In my spare time, you can find me either at the gym or crocheting!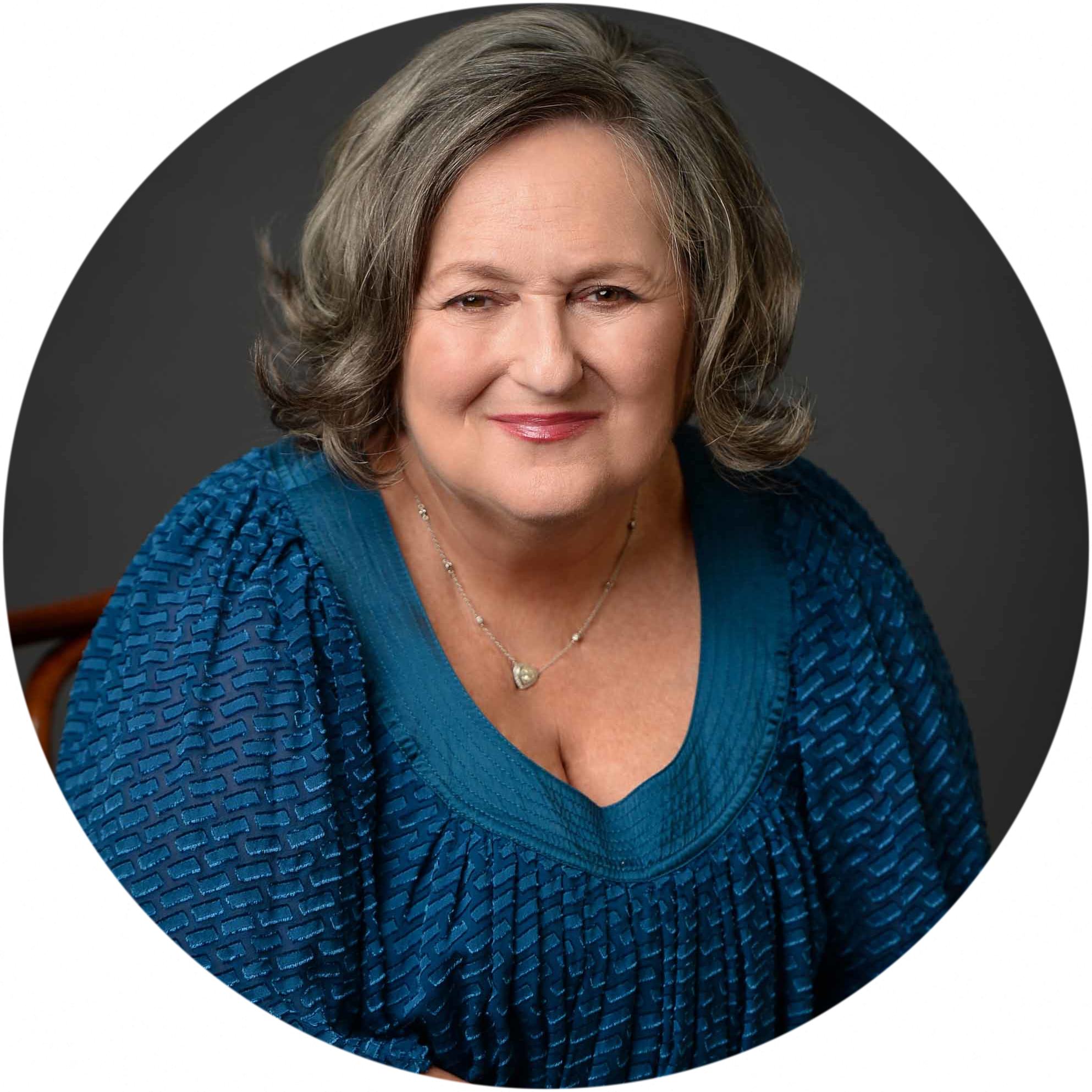 Pamela Shainhouse
President and Founder
The Shainhouse Group
Biography
Pamela Shainhouse is a highly accomplished Senior Executive, Entrepreneur, and Consultant with more than 30 years of success across the fashion, apparel, and professional fundraising sectors. Leveraging extensive experience in branding and marketing for fashion and apparel companies, her work has delivered results in the field of size inclusivity and diversity in fashion. Her broad areas of expertise include networking, brand development and management, executive coaching, strategic planning, and public speaking.  This has made her work instrumental in developing "curve" fashion (an alternate term for plus-size) in Canada.
Pamela was the Founder, President, and Creative Designer of Allistyle Inc., a line named in memory of her daughter Alli.  Allistyle highlighted the need for beautiful, comfortable clothing for curvy women. It was made in Toronto, Canada from sustainable fabrics. Its success led to showcasing at the first and only curvy runway show at IMG MasterCard Toronto Fashion Week, October 2012.  In addition to Allistyle, a charity was founded in Alli's memory to support young adults with cancer.  Alli's Journey, the charity, continues with Pam serving as President.  She is now the President and CEO of The Shainhouse Group, along with AlliStyle Inc. and Alli's Journey.   
Paul Lewis
Global CTO
Hitachi
Biography
Paul is the Global CTO at Hitachi Vantara responsible for the leading technology evangelism, client executive advocacy, and external delivery of the Hitachi vision and strategy especially related to Digital Transformation and Social Innovation.  For the past 25+ years, Paul has focused on technology R&D and innovation, IT/business strategic plans and governance, security and risk management, software and infrastructure architecture as the CTO and Senior Executive Technologist of several financial services organizations from start-ups to large business services providers.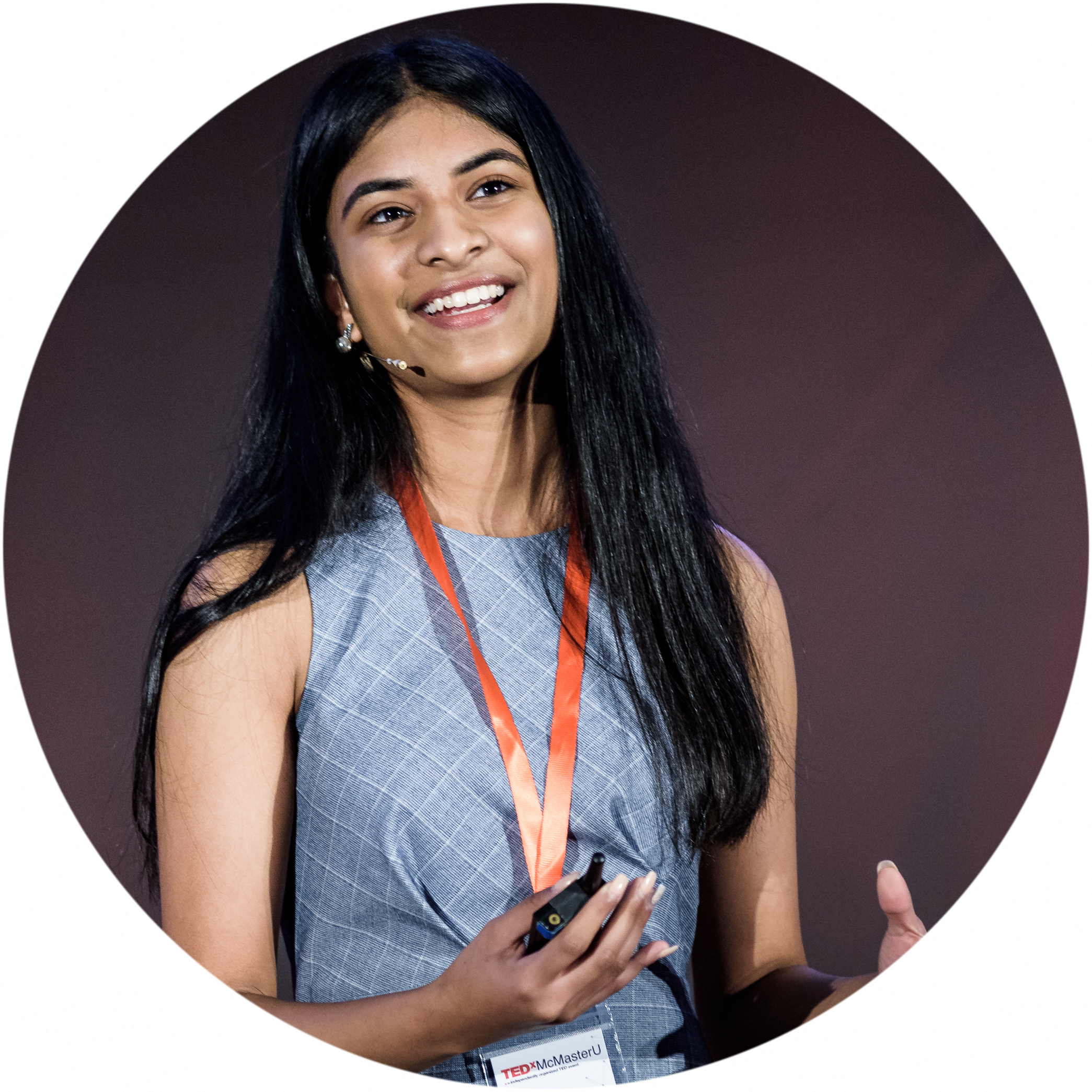 Biography
What are you in school for?
I'm in high school right now (grade 12!), but I'm hoping to pursue Computer Science & Business at university!
What is your dream job?
Starting a unicorn company
What is one thing a company MUST have for you to consider working there? 
Inclusivity is the bare minimum. Assuming that's there already, work must be a place where I enjoy going every day to a community, not just colleagues.
What else do we need to know about you? 
I am the Founder and CEO of SmartCane, a startup company building an assistive device for orientation and mobility for the visually impaired. Currently, I am working on something super exciting! After discovering that nearly two-thirds of COVID-19 deaths were attributed to outbreaks in Canada's long-term care homes, I was absolutely heartbroken. I am working with a team to create wearable smart bracelets that could monitor vital signs including heart rate and body temperature, while immediately detecting falls and automatically alerting emergency services and caregivers. Stay tuned!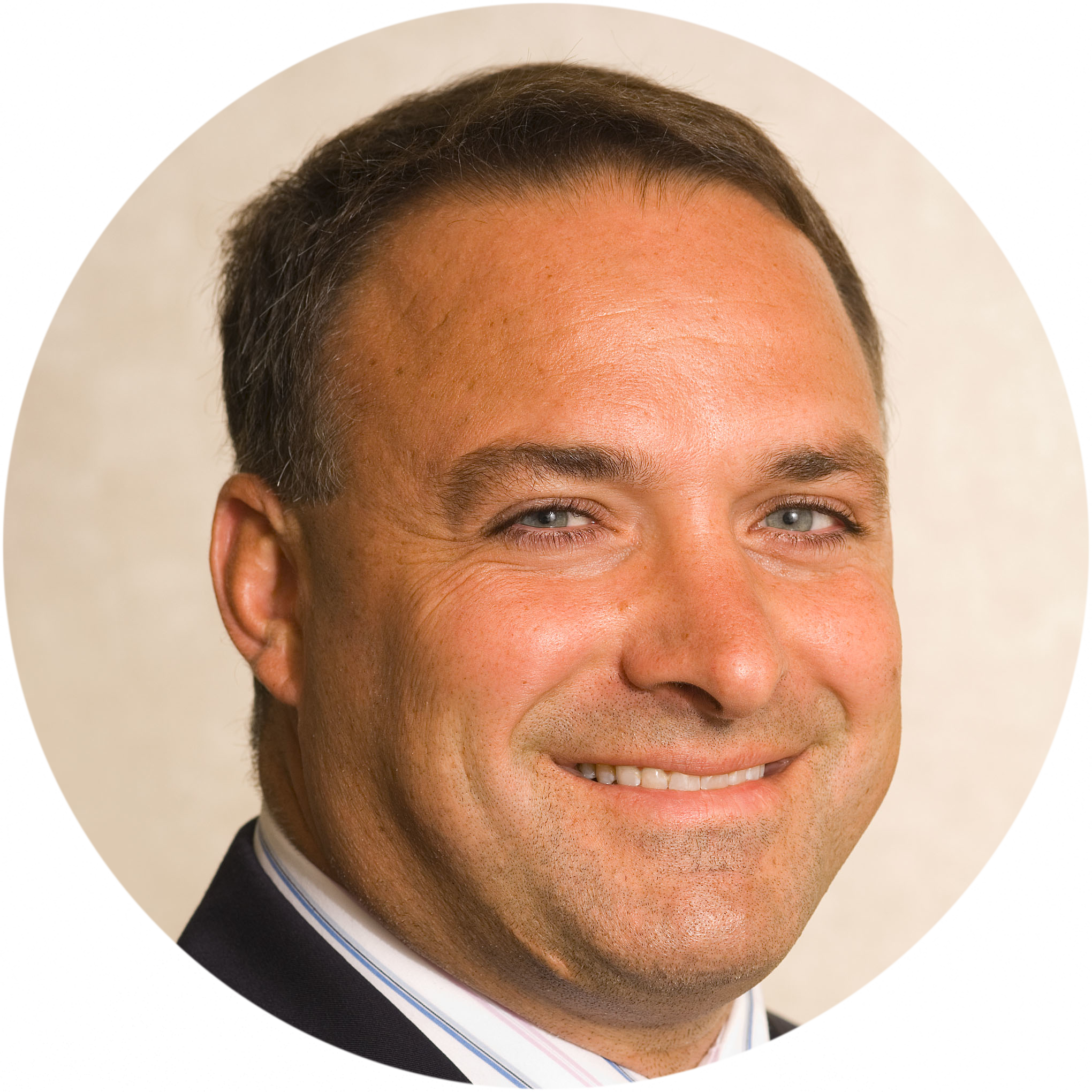 Ted Maulucci
President
SmartONE Solutions
Biography
Ted Maulucci is the President of SmartONE Solutions Inc., a company committed to advancing the digital living experience in communities. Mr. Maulucci is passionate about contribution and advancing innovation across Canada through partnerships and collaboration. He was named the Private Sector Canadian CIO of the Year in 2016 for his work on smart communities and has been recognized with several other awards for social contribution and innovation.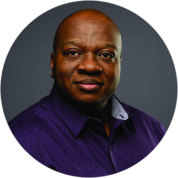 Valence Howden
Principal Research Director
Info-Tech Research Group
Biography
Valence is a Principal Research Director in the CIO Practice at Info-Tech Research Group, with 30 years of experience in helping public and private sector organizations be successful through optimizing how they govern themselves, how they design and execute strategies, and how they drive service excellence in all work.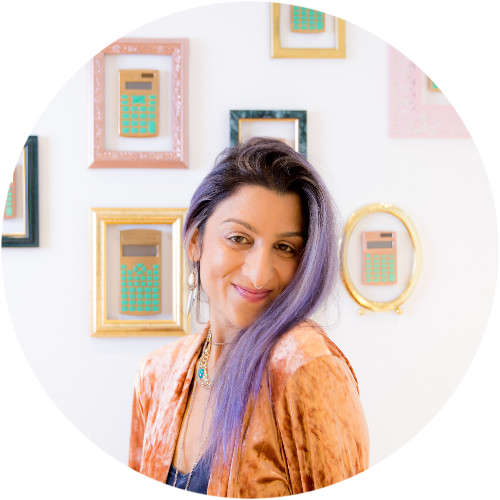 Vanessa Vakharia
Founder and CEO
The Math Guru
Biography
Vanessa is the founder and director of The Math Guru, a super cool boutique math & science tutoring studio in Toronto. She is also the author of Math Hacks, a book that makes math fun, stress-free and relatable for everyone – actually. Her #goals are to be Lady-Gaga-famous and to totally change math culture so that STEM is finally as cool and accessible as every single Taylor Swift song. She failed Grade 11 math twice, which was the best thing that ever happened to her. Sidenote but totally relevant: Vanessa is a founding member of Toronto indie-rock band Goodnight, Sunrise. Mindy Kaling is her idol and Vanessa believes that she should be yours too.