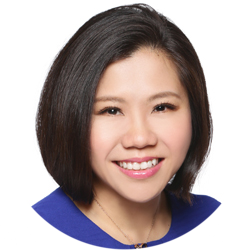 Wendy Leong
Head of Strategic Solutions
Influence Solutions Pte Ltd
Biography
Wendy is passionate about helping people to identify and leverage the opportunity that change brings. An experienced facilitator, she brings with her over 2 decades of learning and development expertise working with iconic companies like Proctor & Gamble, The Body Shop and Olympus.
Wendy is the Summit Director of Rise Through the Ranks, a global online leadership conference that has reached out to thousands of executives from over 70 countries.  
She is also currently the Head of Strategic Solutions at Influence Solutions, partnering organisations to develop learning solutions that help them become Future-ready, Innovative, Relevant, Strategic and Trusted.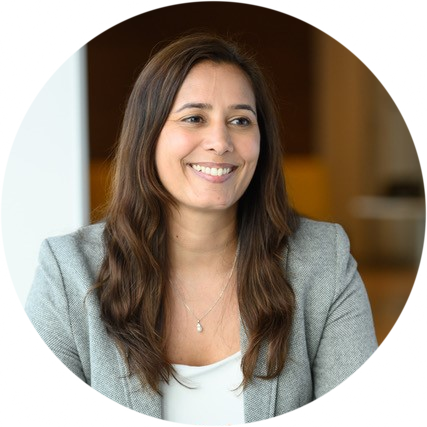 Avril Rae
Partner
Provision Partners (HK) Ltd
Biography
A future thinker with over 20 years IT experience gained in Network Engineering, Service, Business Development and Strategy within the Financial Services Ecosystem.  She enjoys sharing insights on emerging technology, innovation and digital transformation.   She is an advocate and mentor for women in technology and acts as an Ambassador to Moxie Future, a female community to empower and educate females on sustainable investing.   Avril is currently acting as Vice Chair for the British Chamber's Innovation and Technology Committee and was a founding member of the Fintech Association Hong Kong.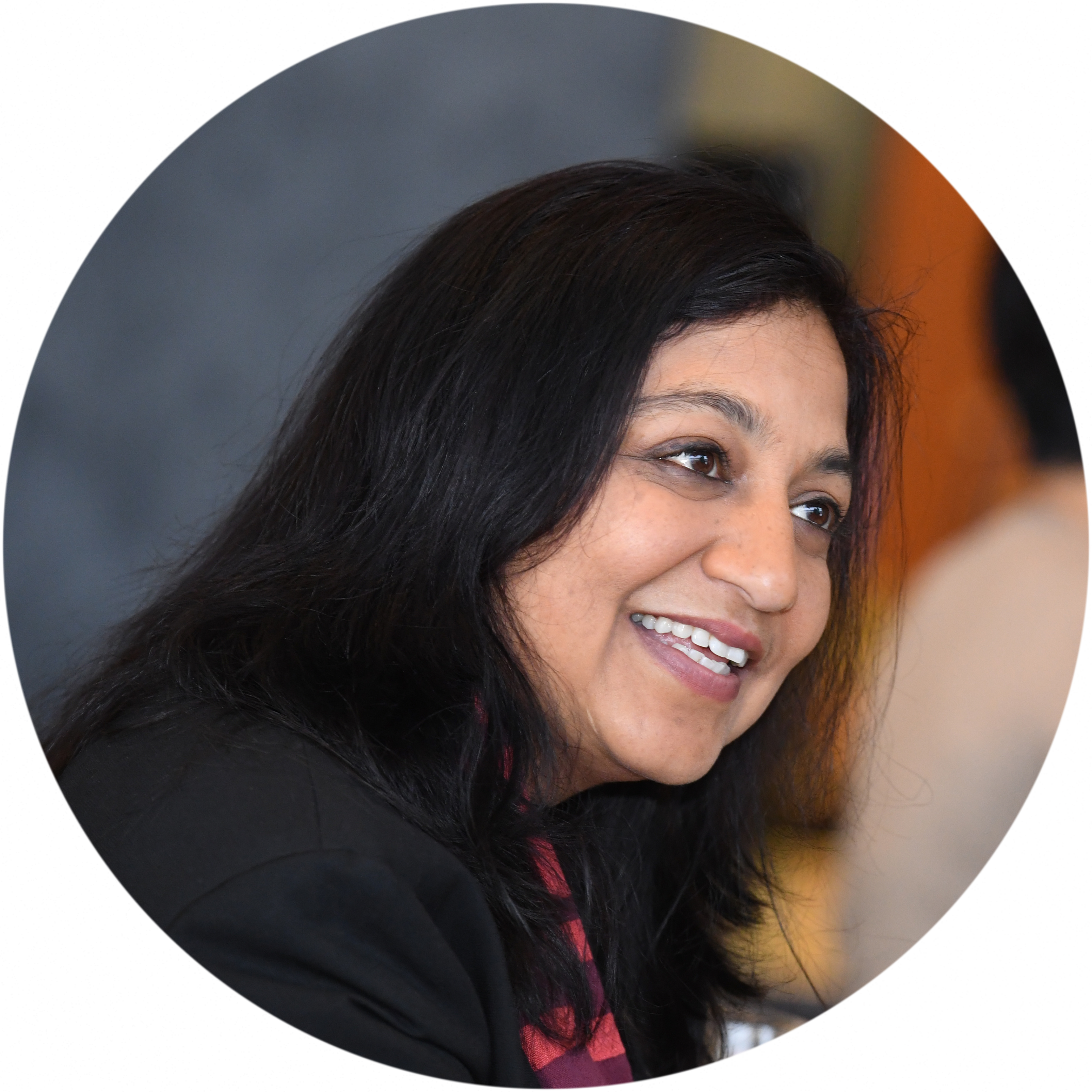 Jo Aggarwal
Founder & CEO
Wysa
Biography
Jo is a co-founder and CEO of Wysa, an AI-enabled platform for behavioral health. Wysa has had 100 million conversations with 2.4 million users from 30 countries, and helps plans, providers and employers offer a 'front door' into their behavioral health stack, with quick assessment, escalation into custom care pathways and AI-guided self-management.
Previously, Jo was the Managing Director of Pearson Learning Solutions in the UK, where she was recognized by the eLearning Center in the UK as one of the top three thought-leaders in education technology globally.
In 2009, Jo left her corporate career to join the founding team of Silatech, a UN-backed organization that uses technology to address root causes of terrorism by bringing jobs to youth in post-conflict Arab countries such as Yemen, Iraq, Syria, and Egypt.
Her work on mobile employability has helped connect over one million young people to skills and jobs, and won a Silver at the Stevie Awards, as well as the Global Telecom Business Innovation award in 2013.
Jo is a Trustee of the Rural Edge Trust, and an advisor to employability startups Edureka and Aspiring Minds. Starting her career in the Tata group's leadership cadre (TAS), Jo has served as an expert advisor to National Skills Development Council in India. 
Jo holds a bachelor's degree from the Indian Institute of Technology (IIT), Delhi.
Chelsea Andrews
General Manager Asia
XpertSea

Biography
Over the past five years, Chelsea Andrews has worked with hundreds of aquaculture producers in South East Asia to implement digital technologies that advance production efficiency.
Acting as the General Manager, she has played an integral role in scaling XpertSea from its infancy through a successful Series A.
Chelsea holds a Bachelor of Engineering degree from Smith College in Massachusetts, USA and an MBA from Rensselaer Polytechnic in New York, USA.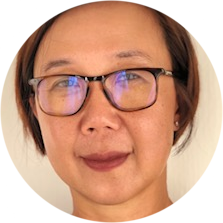 Angelena Cala 
Global Head of HR – CCIB Products
Standard Chartered Bank
Biography
With 20 years of professional experience in working with senior leadership on talent to shape and transform business primarily within the Financial industry, Angelena Cala has built her human capital expertise from a commercial and general management beginning to leading global people strategies in the more recent years.  Angelena has worked with senior leaders on crafting the talent agenda and corporate culture that delivers to the business strategies. Known for her passion in "think different" Human Resource practices and career management,  she has recently – taking a "career pause" to rejuvenate and re-charge her own career marathon.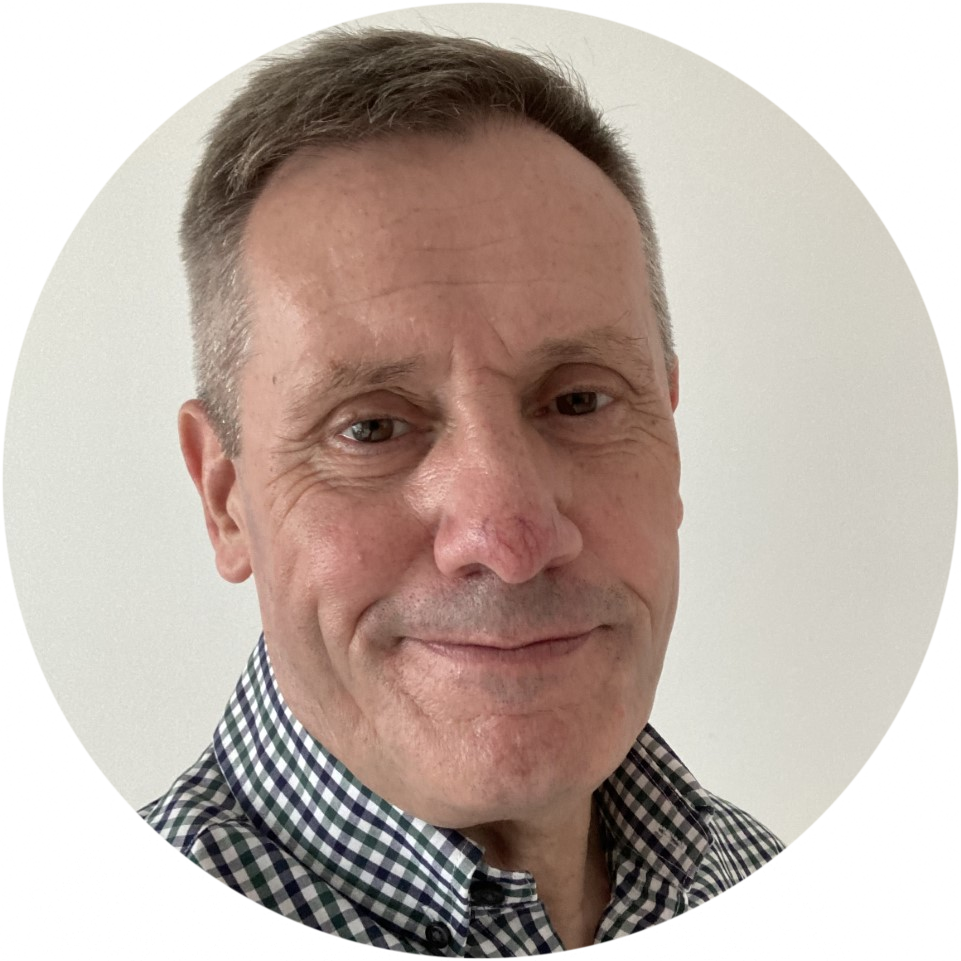 James Campbell-Grant
Career Exploitation Opportunist
Centre for Career Excellence
Biography
Speaker information coming soon.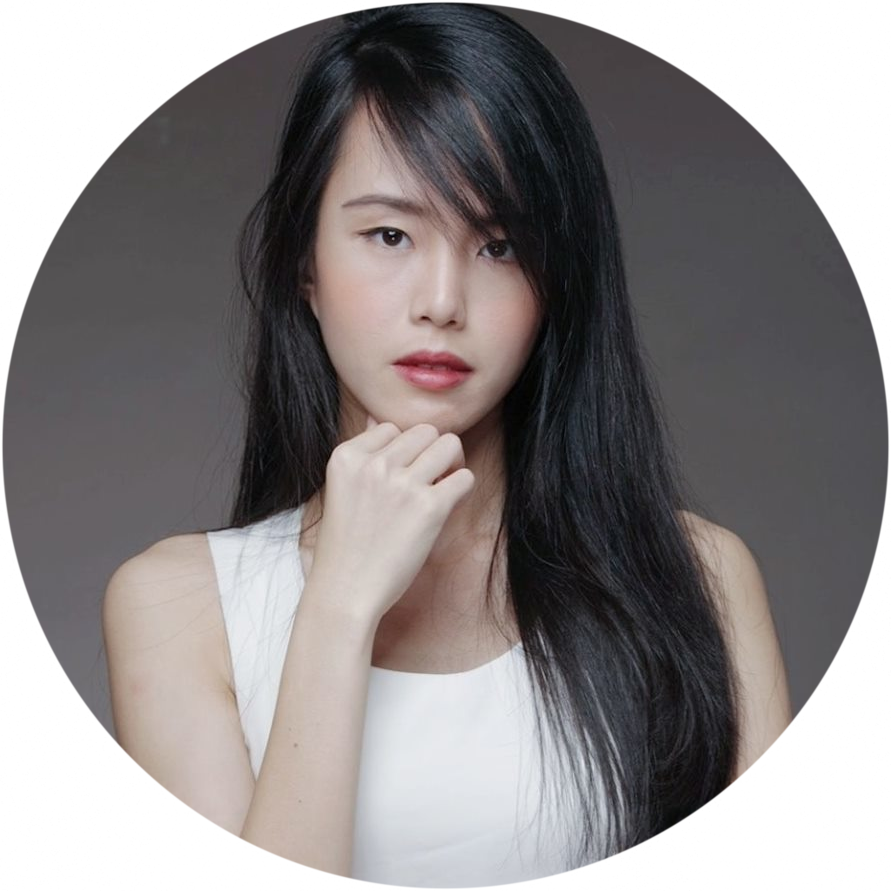 Regine Chan
Founder; Consultant at McKinsey & Company
Generation Z

Biography
Regine Chan is the Co-Founder of Generation Z, a Singapore-based not-for-profit enterprise, with a core belief that everyone deserves fair and equal economic opportunities, and that their ambitions should not be limited by their socio-economic backgrounds, academic performance, or other social Identifiers such as their age, ethnicity, gender and sexual orientation. She is currently working as a Consultant at McKinsey & Company.
Bringing a diverse set of experiences in strategy and engineering, Regine has previously worked in companies including Google, Mercedes Benz, Startup Autobahn, Accenture, International Enterprise Singapore and SGTech.
Regine is recent graduate from NTU with a Bachelors in Business (Honours) and Minor in Computer Science, where she served as the President of The Investment Banking Club, Chairperson of the Insights into Financial Technology Roundtable, Founding Team of The Algorithmic Trading Club, in addition to many others. She was recently the first and only South East Asian to have been awarded the TMG 24 Under 24 Leaders in STEM Award 2020.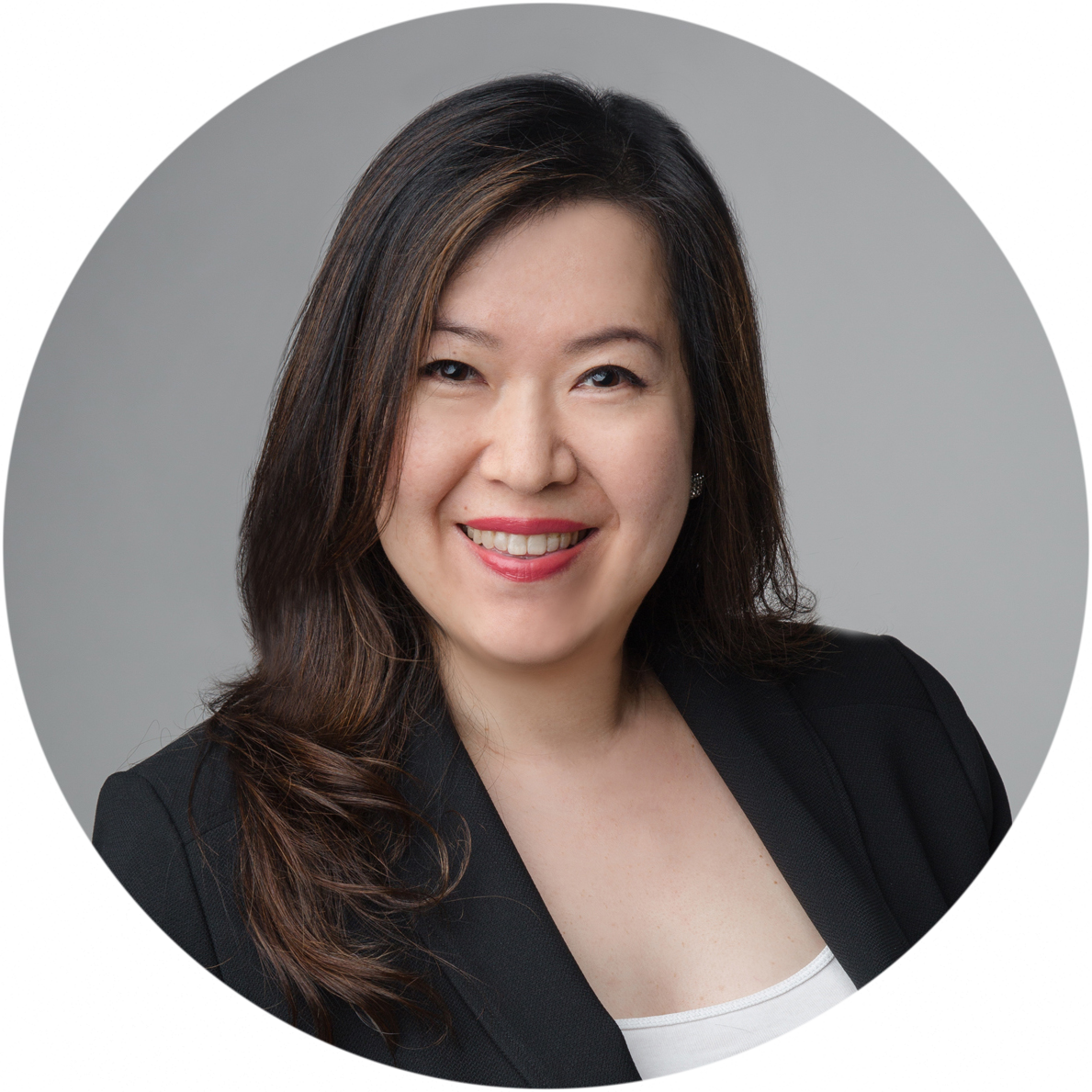 Carolyn Chin-Parry
Managing Director, Digital Accelerator Leader
PwC Singapore

Biography
Carolyn Chin-Parry is the Women of the Year from the Women in IT Asia Awards 2019. She is a Managing Director and Digital Innovation Leader at PwC Singapore and also leads PwC's Asia Pacific Digital Upskilling Initiative for 84,000 employees in the region. Carolyn is an active contributor of PwC Singapore's Diversity & Inclusion Committee and provides pro bono digital upskilling for charities, NGOs and social enterprises. She is a Board Director for a charity, the Digital Industry Vice Chair for the Australian Chamber of Commerce in Singapore, and sits on the Advisory Boards for the Australian Institute of Company Directors, NUS Centre on AI Technology for Humankind, Shes Loves Data (non-profit) and EGN. Carolyn is a former Chief Digital Officer and has led some of the largest transformation projects in Asia Pacific for multiple industries. She has been previously featured by The Economist, CIO Magazine, Standard Chartered Bank, Microsoft, IBM, Nomura, GovTech, SGInnovate and many more. In her free time, Carolyn enjoys time with her young family and actively researches on technology to help under-represented communities.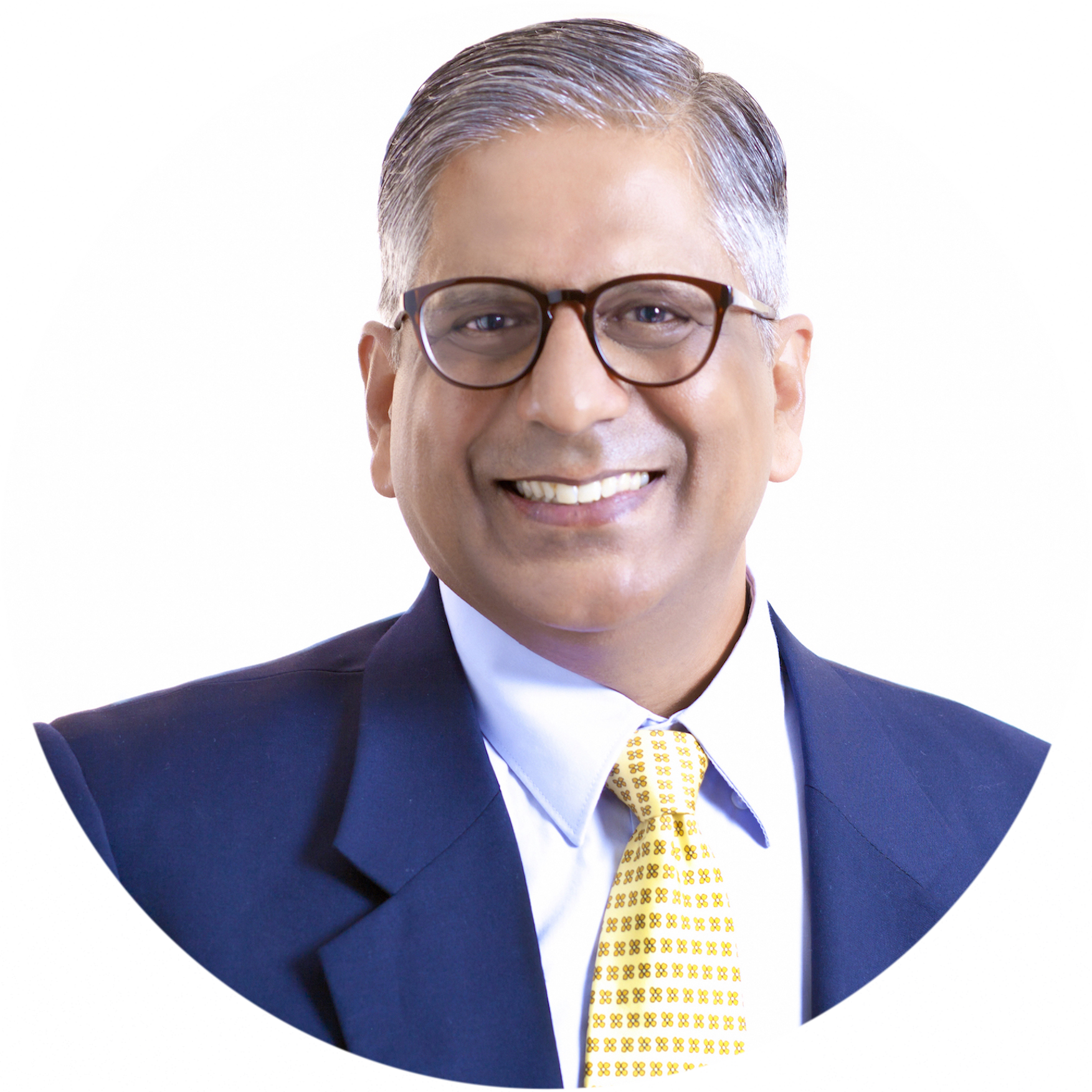 Mukul Deva
Founder and Director
Influence Solutions
Biography
An ex-Indian Army Major, Mukul is a renowned global keynote speaker, thought leader, best-selling author, executive coach and professional mentor.
A critically acclaimed international-best-selling author of 17 books in five different genres, he has been heralded by the media as 'The Man with the Nostradamus touch', and 'The Change Maker.'
He is a successful serial entrepreneur; his first company MSD SECURITY PVT LTD operates in over seventy Indian cities. His second company, INFLUENCE SOLUTIONS PTE LTD, a leading talent development company, is headquartered in Singapore, with satellite offices in India and USA. Mukul is also the co-founder of the Rise Through The Ranks Summit, a global leadership online conference that has empowered thousands from over seventy-five countries.
A certified coach from Henley Business School, University of Reading (U.K.), Mukul is a sought after executive coach for director and C-level leaders. He has also served as a mentor with the United Nations Institute for Training and Research, contributing towards capacity building at the government level in conflict countries like Afghanistan. Mukul harnesses over three decades of combat, corporate and life experiences and a unique worldview that focuses on positivity and the potential to help people achieve transformational results.
His life mantra is – If you can imagine it, you can achieve it.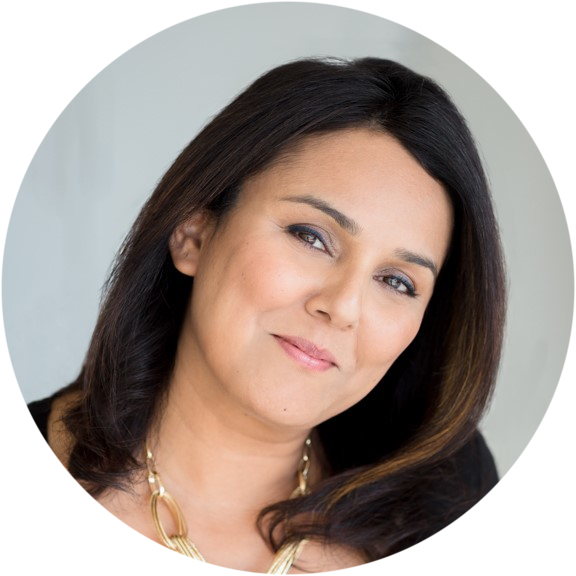 Tanvi Gautam
Founder
Leadershift
Biography
Dr. Tanvi Gautam, a regular visitor to the C-suite, is as a multi-award-winning keynote speaker, best-selling author and consultant on transformational leadership in the age of disruption. Noted internationally as a top 10 HR influencer on social media, she was named by the Workforce magazine (USA) to the 'Game Changer' awards list. 
Dr. Tanvi is also on the board of the Asian Region Training and development organization. She often serves as jury on prestigious HR awards such as the Linkedin conscious business leader awards; Britcham diversity and inclusion awards.  Her insights on the future of work have been quoted and published in forums such as: Harvard Business Review, Forbes.com, Wall Street Journal Mint, The Business Times & Economic Times.
 She is also a corporate storytelling & narrative coach helping leader use the power of narrative for digital transformation, employer branding, culture change and sales. Her case studies on HR transformation are used internationally by Business Schools for teaching MBA students. She was a faculty at University of Richmond in the Master of HRM (for executives) in the area of Technology and HR, as well as taught in the Phd program at Virginia Commonwealth University.  
Before starting her own consulting practice she worked with Arthur Andersen and Tata Consultancy services.  She is the founder director of the highly transformational global women and leadership program at Singapore Management University.  Her clients have included senior leaders from Merck, Microsoft, Medtronic, National Healthcare Group (Singapore), Mastercard, KPMG, Schneider, NCR amongst others. Dr. Tanvi earned her Phd from the Business School at the University of Pittsburgh in the area of Organizational behaviour, Human resources and information systems.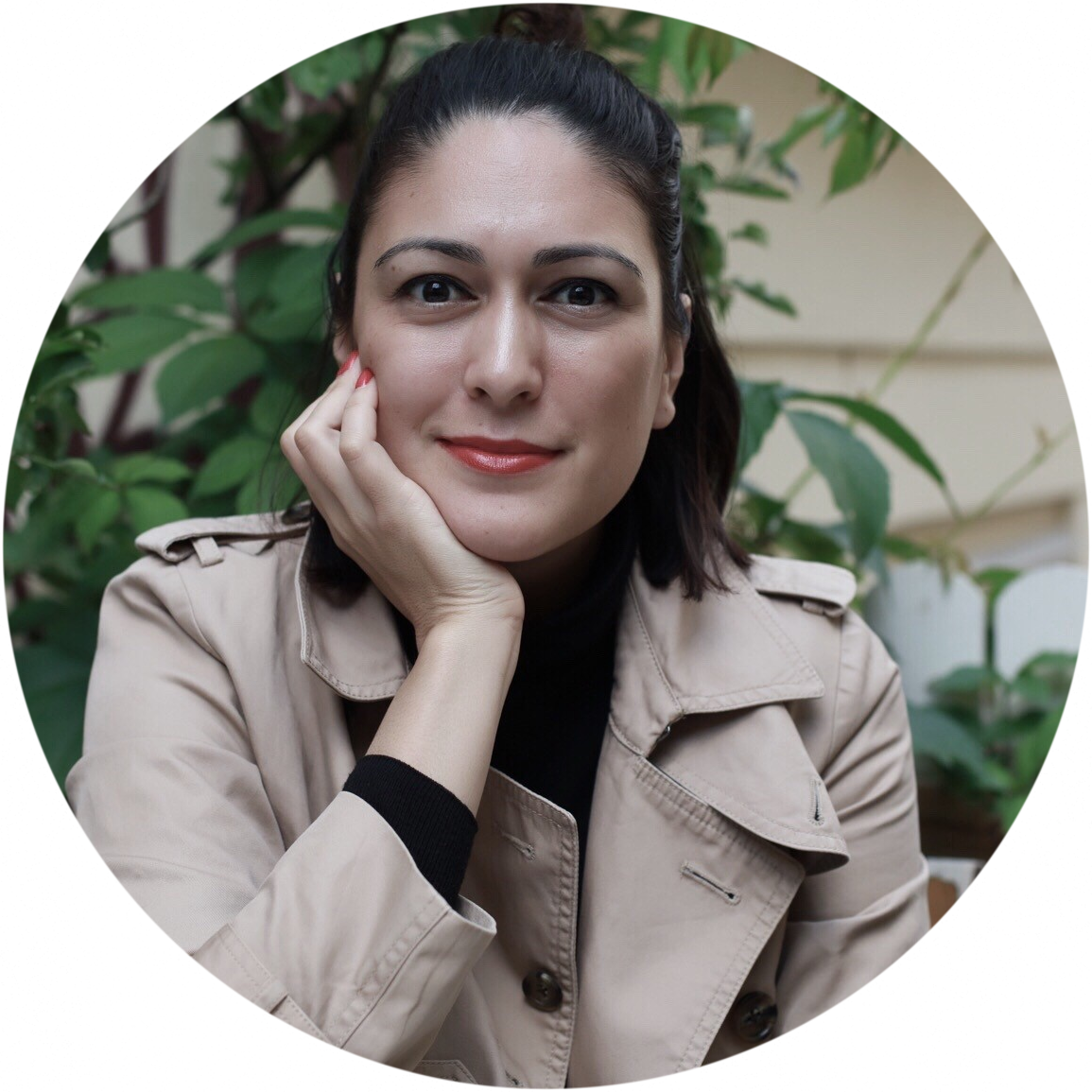 Jane Holloway
Social Impact Director
Dragonfly360
Biography
Jane Holloway is the Social Impact Director at Dragonfly360, an women's empowerment organization that engages with activists and celebrities to drive the agenda of gender equality in Asia to a wider audience and also business leaders and politicians to change policies for the advancement of girls and women. Jane previously worked at the Thailand Institute of Justice on criminal justice reform on issues related to drug policy, incarcerated women, combating human trafficking and transnational organized crime. She has also worked for UNHCR to assist refugees in Myanmar and for The Mae Fah Luang Foundation in Afghanistan to help opium farmers including women earn alternative means of income.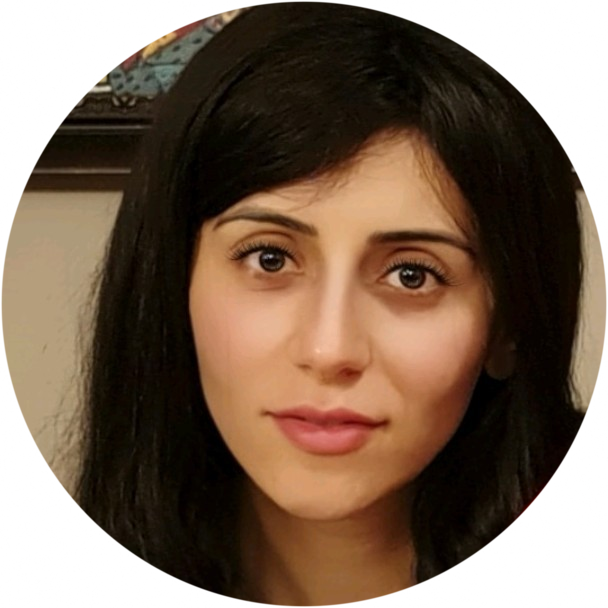 Dr Amani Ibrahim
Senior Lecturer in Cybersecurity
Deakin University
Biography
Speaker information coming soon.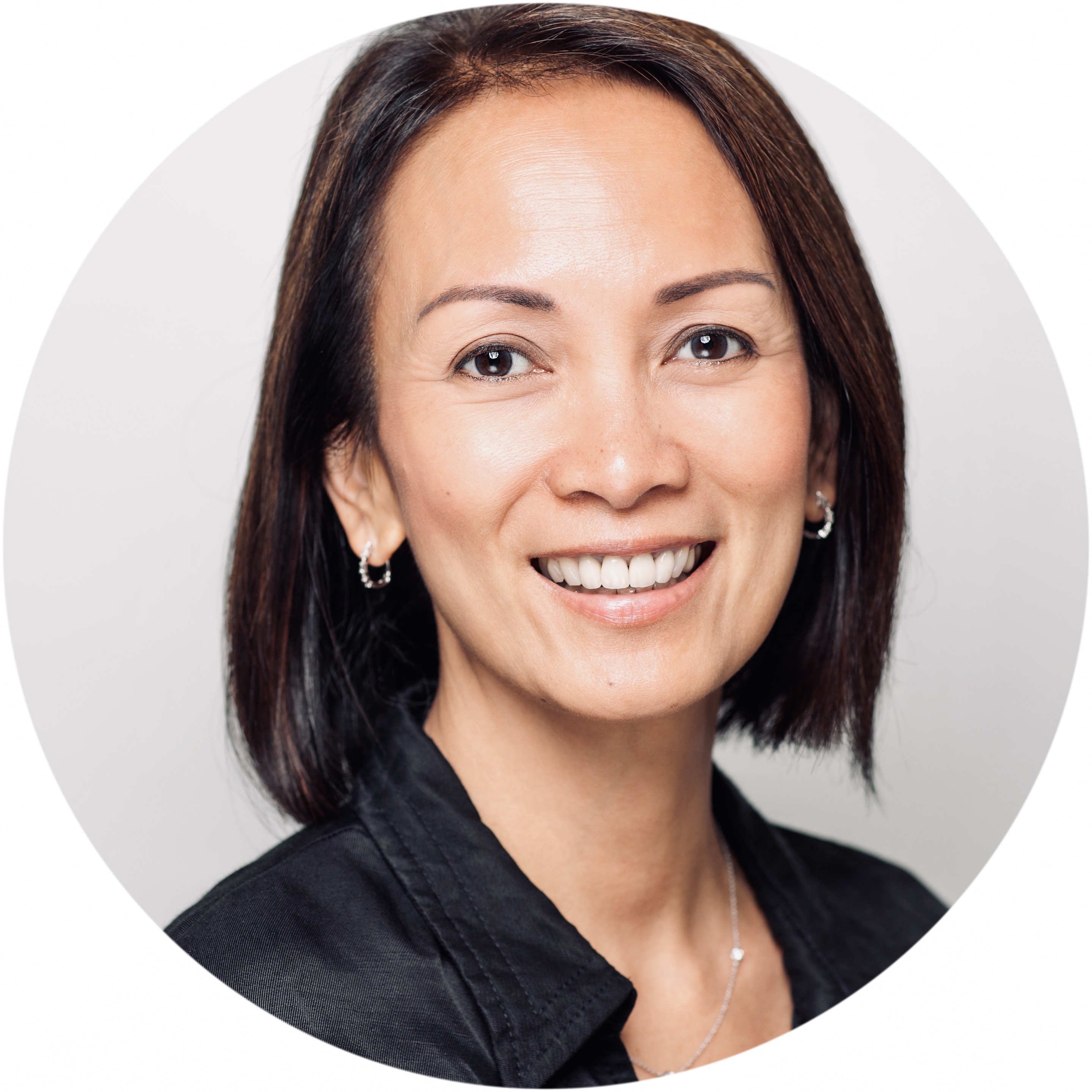 Grace Kerrison
Head of Sales Solutions
LinkedIn
Biography
Grace Kerrison is Head of Sales Solutions for LinkedIn in Asia. She is a seasoned business leader with 20+ years experience working in sales and marketing in Canada, Australasia and Asia.  With new or leading edge technologies a consistent factor in Grace's career, she has incubated and pioneered new go to market models for products and services at start-up and Fortune 500 companies.  Over the years, her passion for diversity has gained her a reputation for developing high performing teams. Prior to re-joining LinkedIn in July, Grace worked at Cisco, Microsoft and more recently, pymetrics.
Aliza Knox
Head of APAC
Cloudflare

Biography
Aliza leads APAC for Cloudflare, a SaaS internet security provider. Previously, ran APAC for Twitter, joining after building a significant business for Google. Aliza is a Non-Executive Director of Grant Thornton International & Healthway Medical Group. She led Super Women at Twitter and Women@Google. She served on two committees for the Singapore government and addressed the Singapore Institute of Directors on why gender diversity is important to boards. She was named AWA Singapore International Business Woman of the Year (2015), elected to Chief Executive Women (2016), and featured in the book "Women on Board- Making a Real Difference" (2018).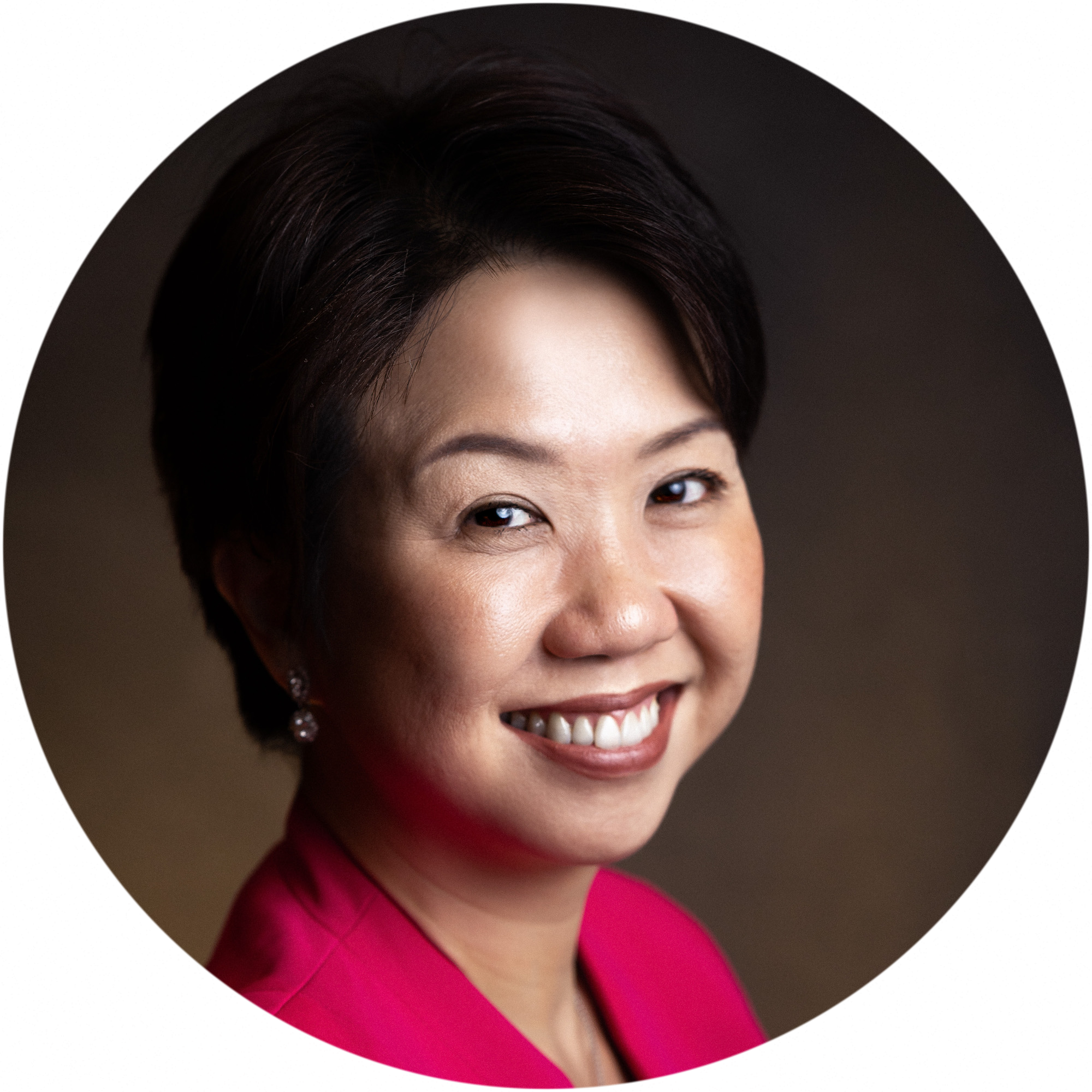 Karen Leong
Global Transformation Expert
Influence Solutions
Biography
Karen Leong is a renowned keynote speaker on transformation. She has been heralded as the Visionary Woman Leader 2019 and acknowledged as a global thought leader, leading organisations towards sustainable transformation by the Business APAC magazine.
A TEDx speaker, TEDx coach and Certified Speaking Professional, Karen was featured as one of the ten most influential professional speakers in Singapore by the Singapore Business Review. The creator of the Influencing Styles Profiling Tool used by companies across Asia Pacific, Karen authored the book Win People Over and is also the co-author of the Amazon best-seller Unleash Your Voice.
Karen co-founded Influence Solutions, a leading learning and development organization headquartered in Singapore, with a global footprint. She is also the host of Rise Through The RanksÔ, a global online leadership summit with a community of spanning over 70 countries.
A Women Icons awardee, Karen is regularly featured as an influential expert in global media such as BBC World, Reuters and Channel News Asia. She is a chartered accountant, who established her corporate career in audit and consulting.
Karen's vision is a world of influencers who are inspired to take positive action.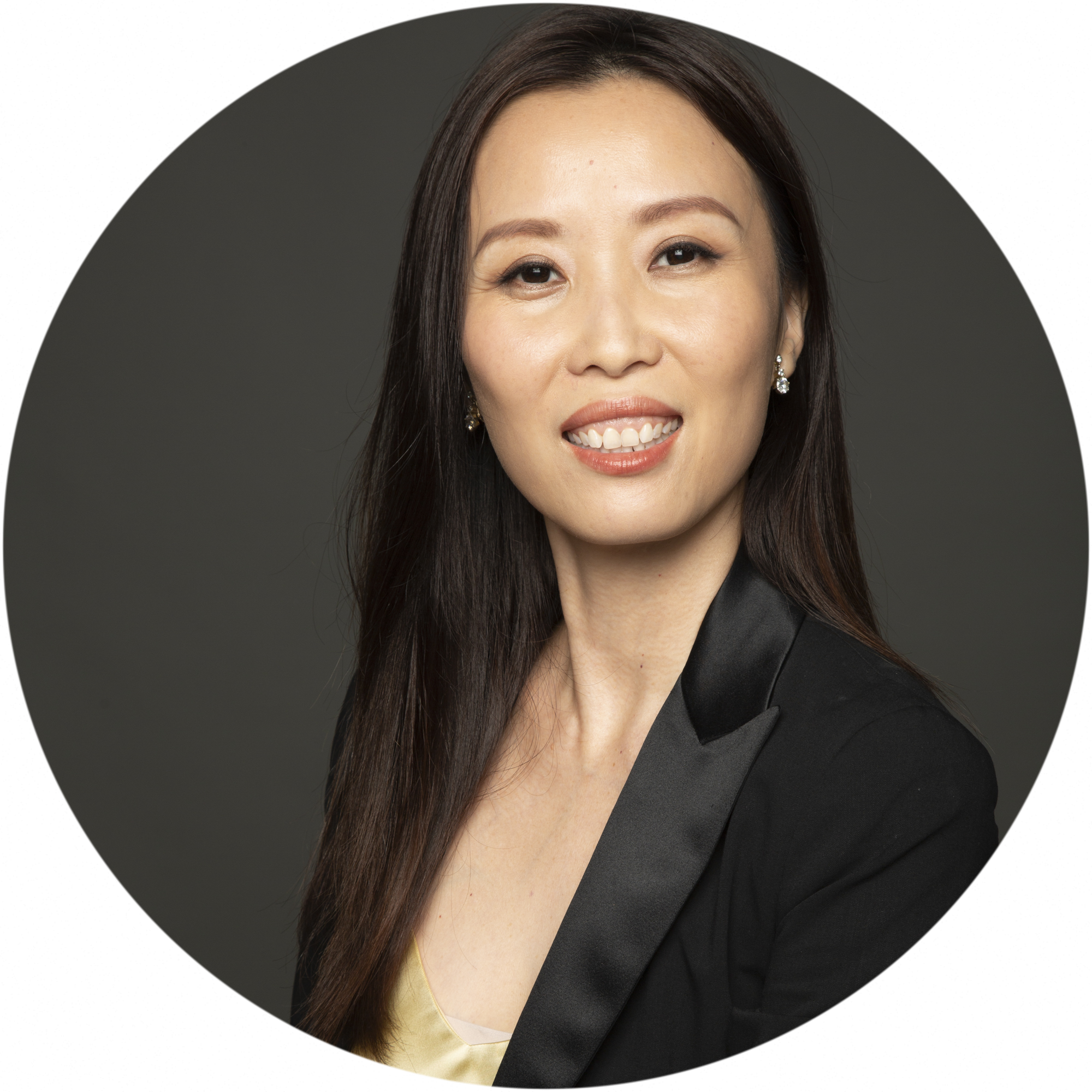 Von Leong
Managing Director
AhaVa Capital Pte Ltd
Biography
Von is the Managing Director at AhaVa Capital, an impact investment advisory firm, that co-builds tech ventures to create an inclusive and sustainable future. She also sits on boards and advisory panels of non-profits and digital businesses. Von is a co-founder of Masks For All SG, an advocacy movement to help to reduce the spread of COVID-19. The volunteer team distributed 602,150 masks to vulnerable groups who needed the protection the most. A former Singapore government director with a stint as Chief, Digital Health Marketplace. She had held regional leadership roles at IBM, Kelly Services and AON.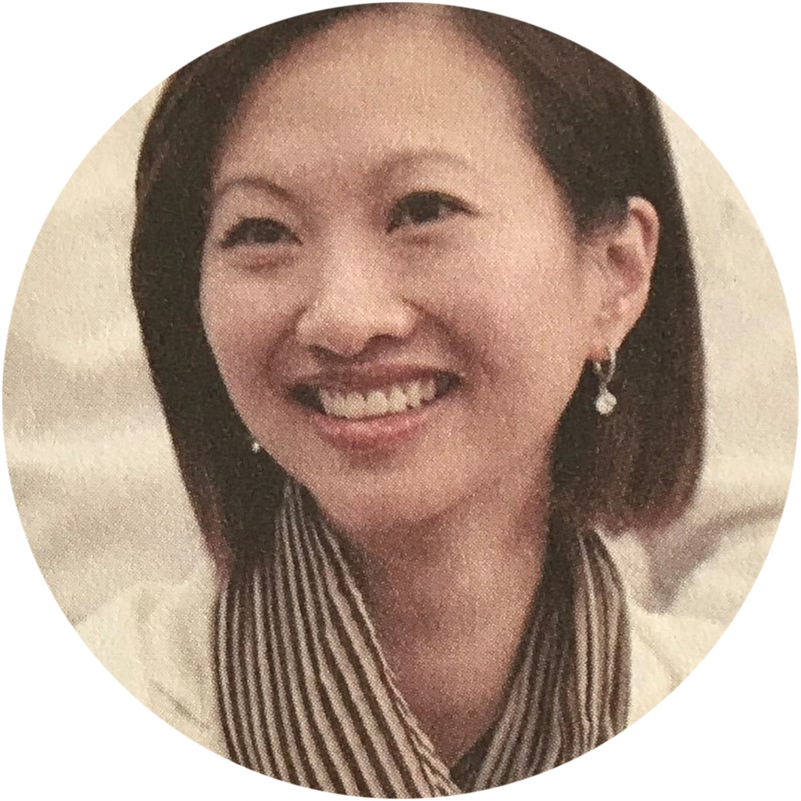 Annie Lim
APJ Head of Talent Acquisition & Diversity Outreach
Citrix 
Biography
Annie Lim has over 25 years of HR experience across healthcare, life-science, education, consulting, and IT.
Having lived, studied, and work in Asia, Australia, and based in China for 10 years to set up Center of Expertise (CoEs) for APAC, Annie is well-versed in cross cultures and is a strong advocate for diversity, inclusion. At Citrix, her role as APJ Head of Talent Acquisition & Diversity Outreach is to catalyze workforce strategies and power up talent engagement, and embed D&I into human capital strategy to enhance employer building. Annie is also an active industry panelist, grass-root leader, and coach volunteer at higher institutions.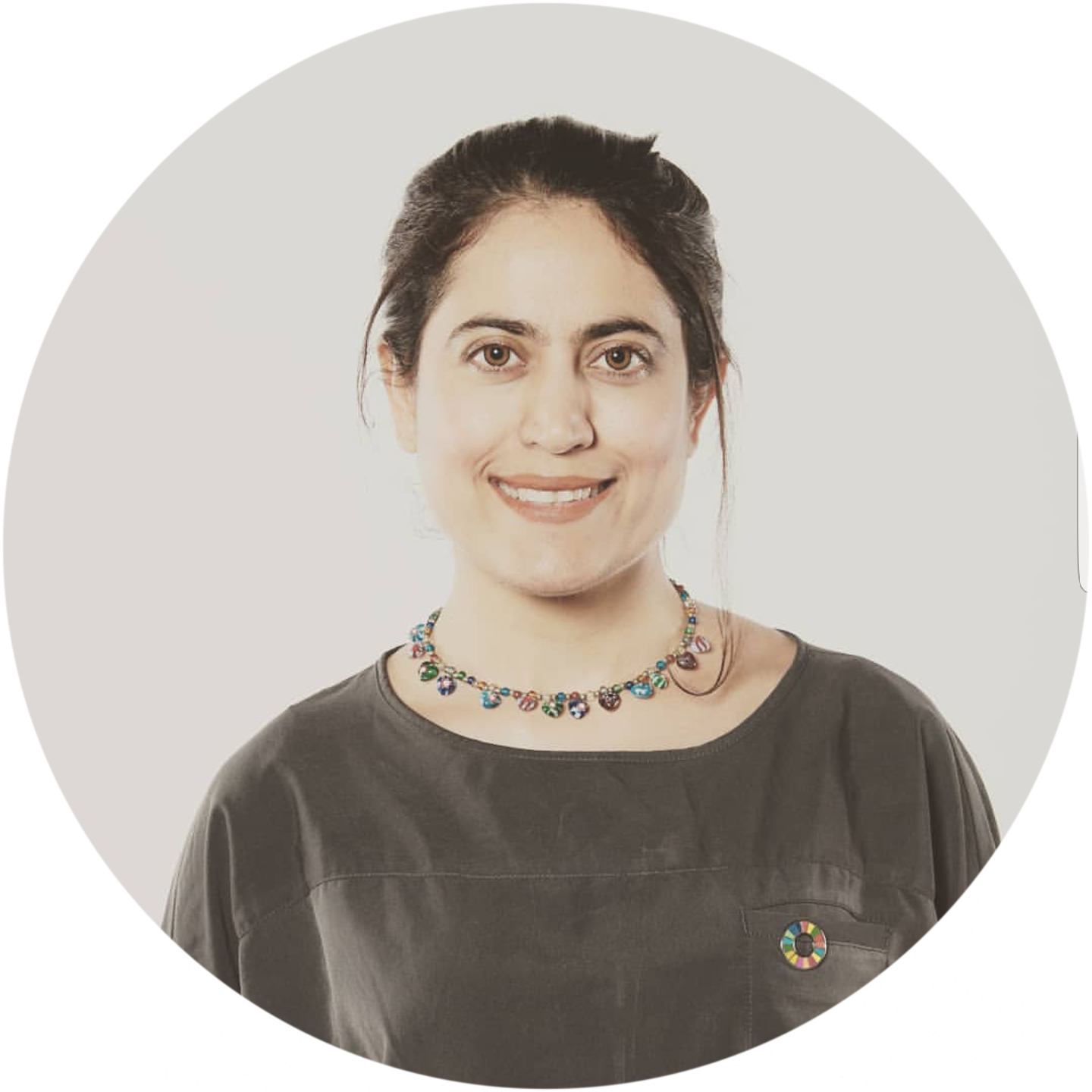 Neha Mehta
Founder
FemTech Partners
Biography
Neha is featured in FinTech 50, 2019 and is Asia's 50 Most Influential Women in Renewable Energy, 2020. Neha is legal and finance professional with 11 years of experience in Asia and Europe. She holds a double-degree in Law and Commerce from the University of Delhi and attended King's College, London on Chevening Fellowship.
Neha is the Team Lead for the £1.2 billion Prosperity Fund (PF) for the SEA (SEA). The fund is administered by the Foreign and Commonwealth Office (FCO) of the UK government. The Prosperity fund aims to support the inclusive economic growth needed to reduce poverty in SEA. The Fund's activities contribute to achieving the UN Sustainable Development Goals (SDG). Neha's main work includes working with financial regulators in Singapore, Malaysia, Vietnam, Philippines, Myanmar, Thailand and Indonesia.
Neha is founder of FemTech Partners, which enables Fintech start-ups to access and expand their market-reach and supports programs and initiatives for women in Fintech, on a pro-bono basis. Neha is a recipient of the Nav Shakti Award for her contribution to women empowerment conferred by the Indo European Chamber of Small and Medium Enterprises (IECSME).
Neha has worked with the Voluntary Service Overseas (VSO), the world's leading development charity organisation, focused on Financial Inclusion using Fintech solutions such as mobile money, e-KYC etc. She carried out extensive field visits to meet women and youth in remote areas of Bangladesh to understand the current landscape and depth of capital problem and to provide them faster and cheaper access to finance.
Neha has attended Austrian Leadership Program and is a Chevening Financial Services Fellow, a program sponsored by the Foreign & Commonwealth Office (FCO). She studied financial risk management, regulatory and industry sandboxes, and UK Fintech regulation. During the Fellowship, she made close connects with the Fintech Heads of the Financial Conduct Authority (FCA), City of London, Innovate Finance, Department for International Trade (DIT) and HM Treasury. Neha is a Global People's Fellow, an initiative by the United Nations to promote Sustainable Development Goals(SDG's)- in recognition for her work  in deploying Blockchain technology for payment,  remittance and micro-loan/insurance and helping migrant workers in the ASEAN and African region.
Over the years, Neha's work has centered on liaising with the financial regulators across the ASEAN region. As the  Vice-President of Indian Private Equity and  Venture Capital Association  (IVCA), she actively working with regulators such as Securities and Exchange Board of India (SEBI), Ministry of Finance (MOF), and the Reserve Bank of India (RBI). As the Country Head for Alternative Investment Management Association (AIMA), Singapore she worked closely with the Monetary Authority of Singapore (MAS) on the Registered Fund Management Companies (RFMC) regime. Neha facilitated the market entry for Eurex Frankfurt AG, Deutsche Boerse Group in the Indian market.
Neha graduated in Business Management and also holds a Masters in Business Journalism. Neha  is  an  Al  Gore  Certified Climate Change Trainer and is passionate about environment protection, issues relating to health and education of children belonging to poor families. Her day starts with yoga and meditation.
Neha is a regular contributor to fintech discussions, especially to bridge the gender gap in fintech and the financial services industry.
Ahead of her session, Neha took part in a speaker Q&A – read in full here.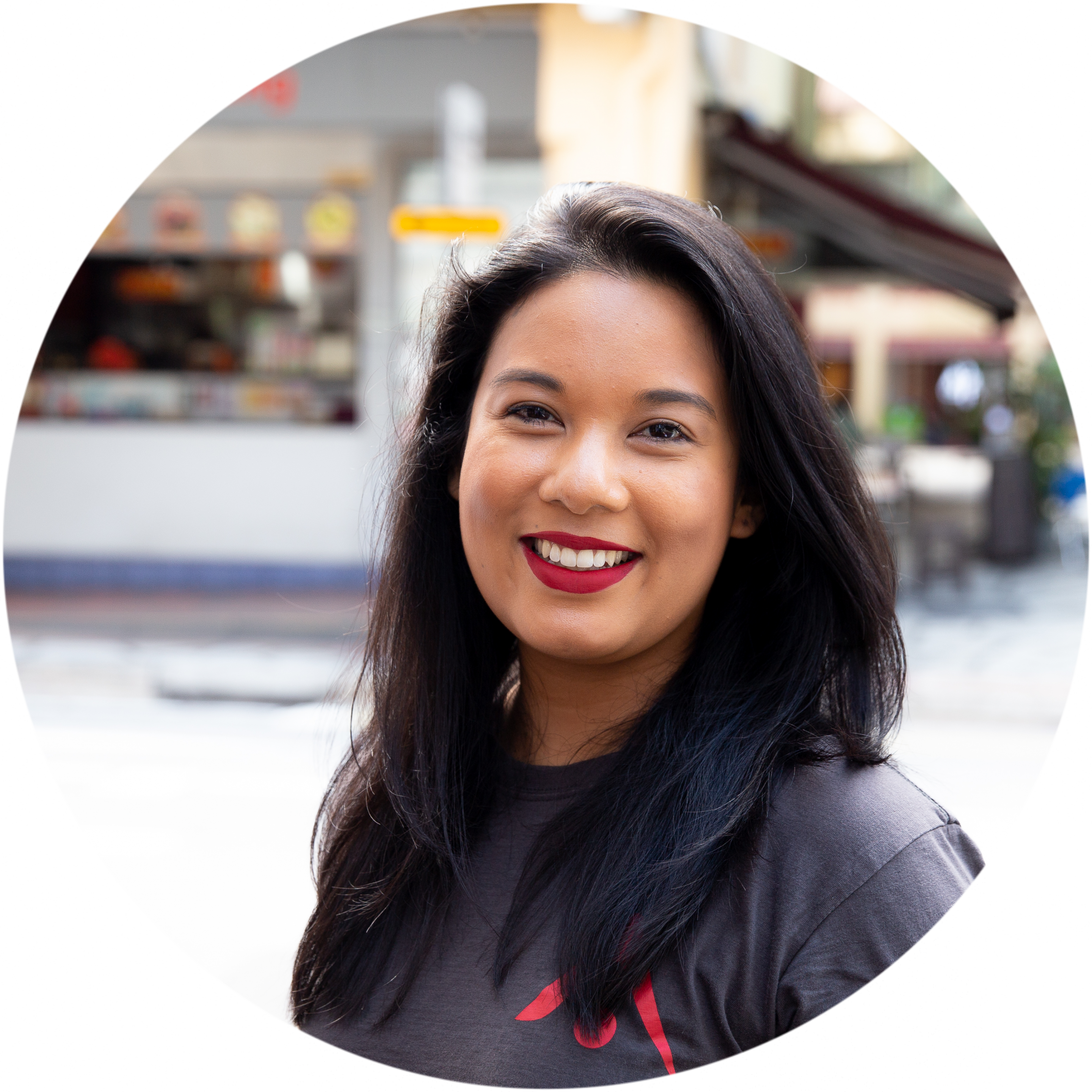 Amra Naidoo
Co-Founder
Accelerating Asia
Biography
Amra is Co-Founder of Accelerating Asia and General Partner at Accelerating Asia Ventures. Accelerating Asia is an award-winning pre-Series A startup accelerator that customizes programs for startups and partners. She is the Southeast Asia Lead for Shaper Impact Capital and Outgoing Curator for Global Shapers Singapore and host of the Doing Good Podcast.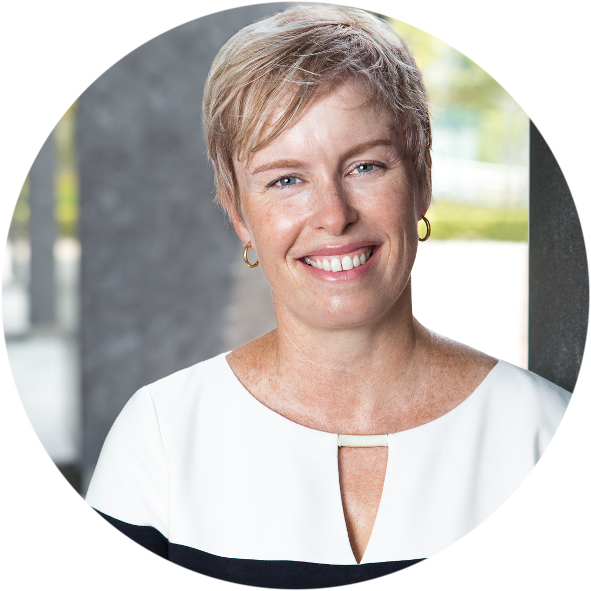 Linda Newman
Group Manager, Innovation Initiatives Lead – Ratings Technology
S&P Global Ratings
Biography
Linda is the Innovation Initiatives Owner at S&P Global Ratings within the technology department. Linda is responsible in two main areas: 1. Driving the Ratings Technology team towards transforming their technology skills that pave the way to opportunities for innovation of their products and careers. 2. Linda is responsible for the coordination of the overall strategy for innovation, via initiatives that both are customer first focused and executed upon, to meet the overall strategy goals and timelines. 
Linda previously worked in various roles within Technology Operations. These varied from driving the program of work for infrastructure related projects, leading customer success initiatives, leading operations and service management teams. 
Personally, Linda absolutely loves to travel and experience all that the world has to offer. Though Linda misses her dogs Wags & Patch who make her smile daily.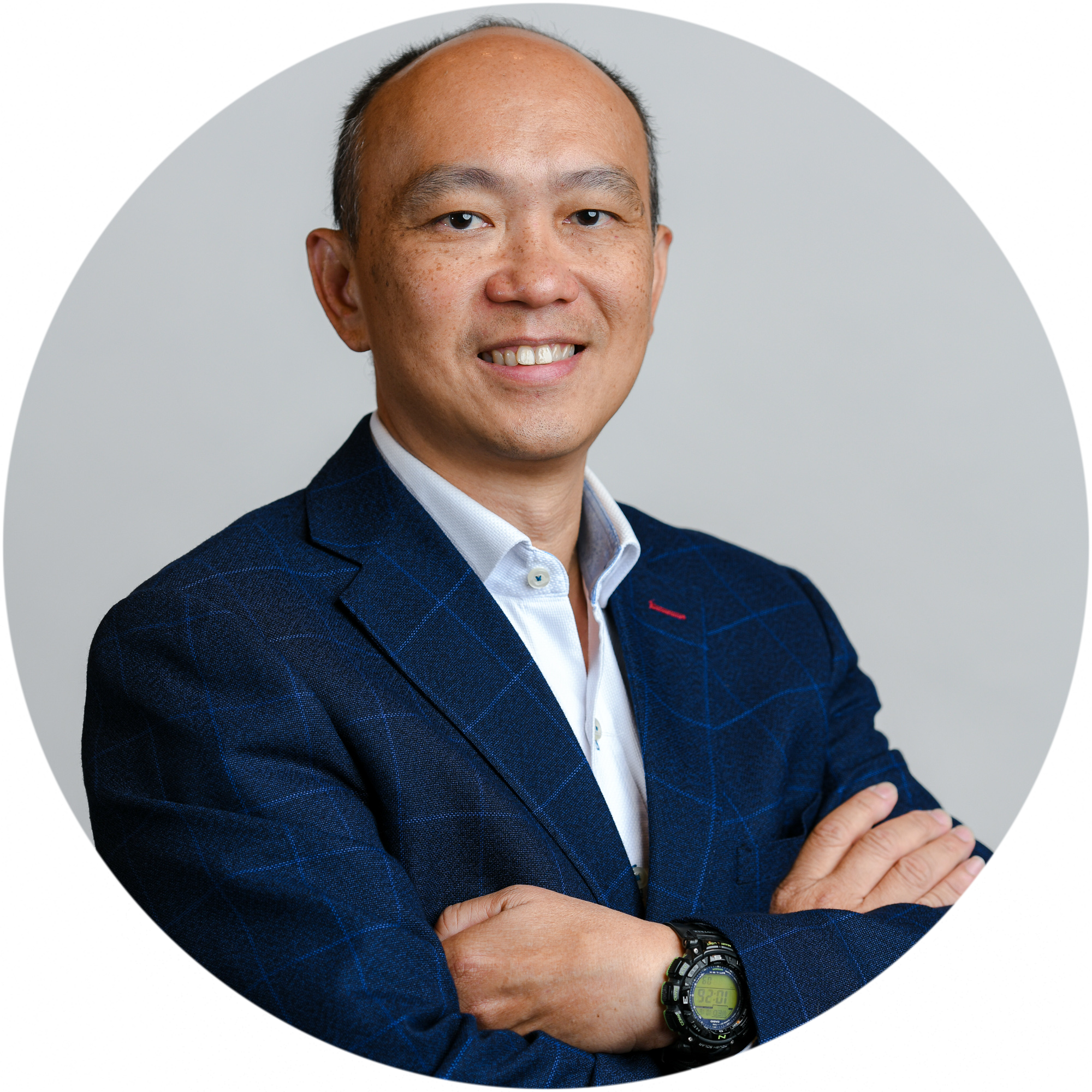 Whee Teck Ong
CEO
Trusted Services and Deep Identity

Biography
Ong Whee Teck is the CEO of Temasek Management Services, Trusted Services and Deep Identity. Key services include Board Services, Human Resources, Finance and Identity Governance Software and Digital Transformation. Whee Teck is also a VP on the Singapore Computer Society's executive council.
Prior to TMS, Whee Teck was Partner at PwC Technology Consulting, Head of Wholesale IT at UOB, and Managing Director at Accenture Technology Consulting ASEAN. 
In his early career, Whee Teck was a programmer who was involved in creating large core systems and solutions for banking applications as well as leading applications architecture teams.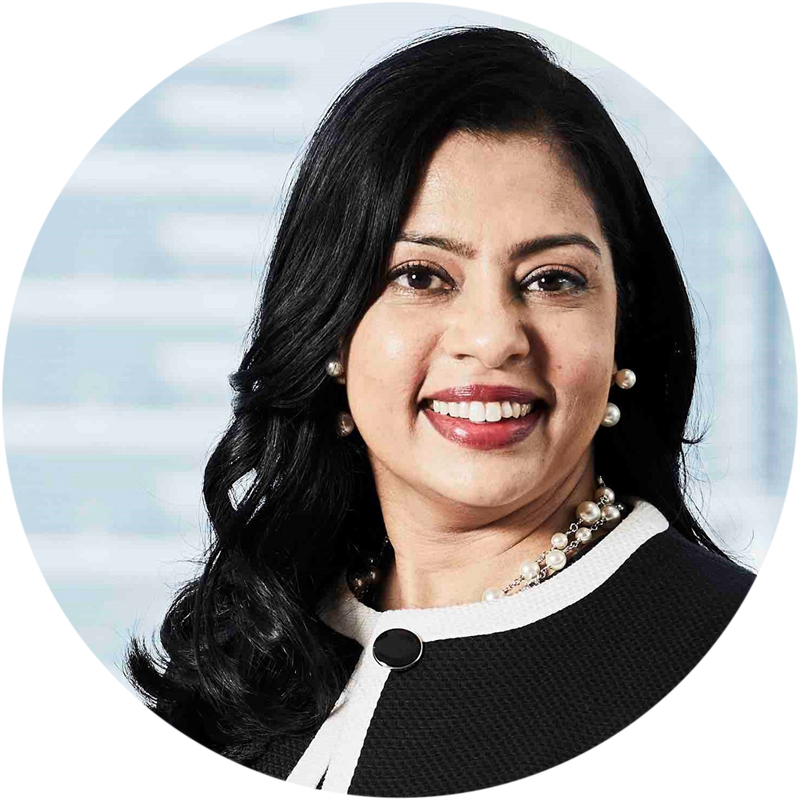 Supriya Patwardhan
EVP and Global Head of IT Services
DPDHL Group

Biography
Supriya Patwardhan was appointed as Executive Vice President of DPDHL's IT Services in July 2020, reporting to the Group's CEO, Frank Appel.  She joined the Group in 1994 and has over 30 years of experience in the IT, Logistics & Supply Chain industries, spanning consulting, vendor and end-user environments. 
At IT Services, Supriya provides strategic and functional leadership to a diverse team of nearly 5000 professionals, across four continents.
With her customer-centric approach, she bridges the business-technology gap, enabling IT Services to deliver the innovative technology solutions that underpin the logistics offerings of DPDHL, with the ultimate goal to become the competitive advantage for the Group.
Supriya is Singaporean, has lived in India, Singapore, Malaysia and Germany, and enjoys an international outlook that matches DHL's global presence. She is married and has one daughter.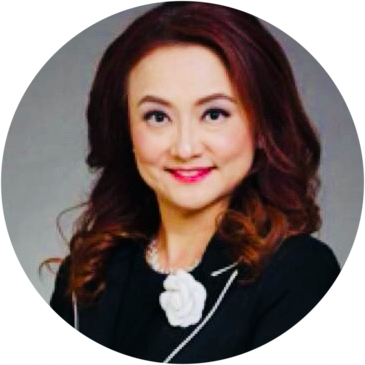 Tracy Quah
Vice President of Marketing
Informatica

Biography
Tracy leads a rigorous Marketing team at Informatica across Asia Pacific and Japan.  She believes in using integrated data across the business applications to align marketing strategy with the buyer's journey to drive business success. She is passionate about helping customers achieve transformative outcomes in their data-driven digital transformation journey. 
Tracy has over 20 years of marketing experience in the IT industry working with vast number of partners across the regions and continents.  She has deep marketing and channel insights from her experience in IBM, where she spent a decade of her career. At IBM, she spent two years pioneering and opening 35 offices in geo-cities in ASEAN. After which, she led the APAC Partner and Program Marketing team at Red Hat Asia Pacific Pte Ltd. Her prime focus at Red Hat was to drive business growth through new partner ecosystems and acquisition of new customers. 
Tracy also had stints at Sunway Business Computers (now S&I), Microbank (now Sunguard) and Sterling Commerce (now IBM).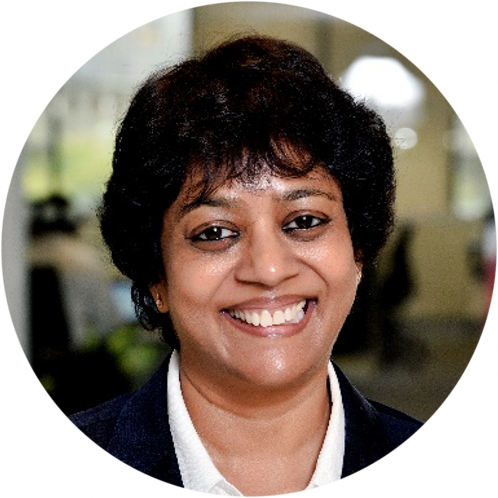 Sowjanya Reddy
Head of HR – Greater Asia
HP

Biography
Sowjanya is a results-driven executive with 20+ years of experience impacting the performance and profitability of fast-paced companies. She has a successful track record of driving strategic transformations within Manufacturing, IT, Healthcare, Services and Product Development firms. She has built and led high-performing teams capable of delivering best-in-class operational performance while also driving change at a rapid pace.
Sowjanya joined HP in February 2011 and has served as the Worldwide HR Director for Global Business Services (GBS) which had 18,000 employees across 58 countries. Effective November 2015, she joined HP Inc, as the Country HR Director for India and moved to Singapore to take on the APJ Regional Head of HR role in January 2019. With the change to the current Market model, Sowjanya moved to lead HR for the Greater Asia Market. 
Prior to joining HP, she was the Vice President of HR at Accenture BPO and was responsible for HR Operations, Talent Engagement, Talent Retention, Executive Capability Development, Performance Management, Culture and Diversity. 
Sowjanya spent 16 years in the US leading the Human Resources function at Mattson Technology, BackWeb Technologies and Corning Inc. She helped scale both Mattson and BackWeb from their pre- IPO to post IPO phase, built senior management teams and excelled in managing ramp ups. She also had a stint as an entrepreneur when she founded a company called Re: HR Inc, a firm that specialized in providing end to end HR solutions to high technology firms in the Silicon Valley. She grew the company to $20M and later sold it prior to returning to India. 
Sowjanya serves on the Advisory Council of SHRM (South East Asia). She completed the Accelerated Program in Human Resources Management from the University of California, Santa Cruz and also has a Master's degree in Sociology from Osmania University in India.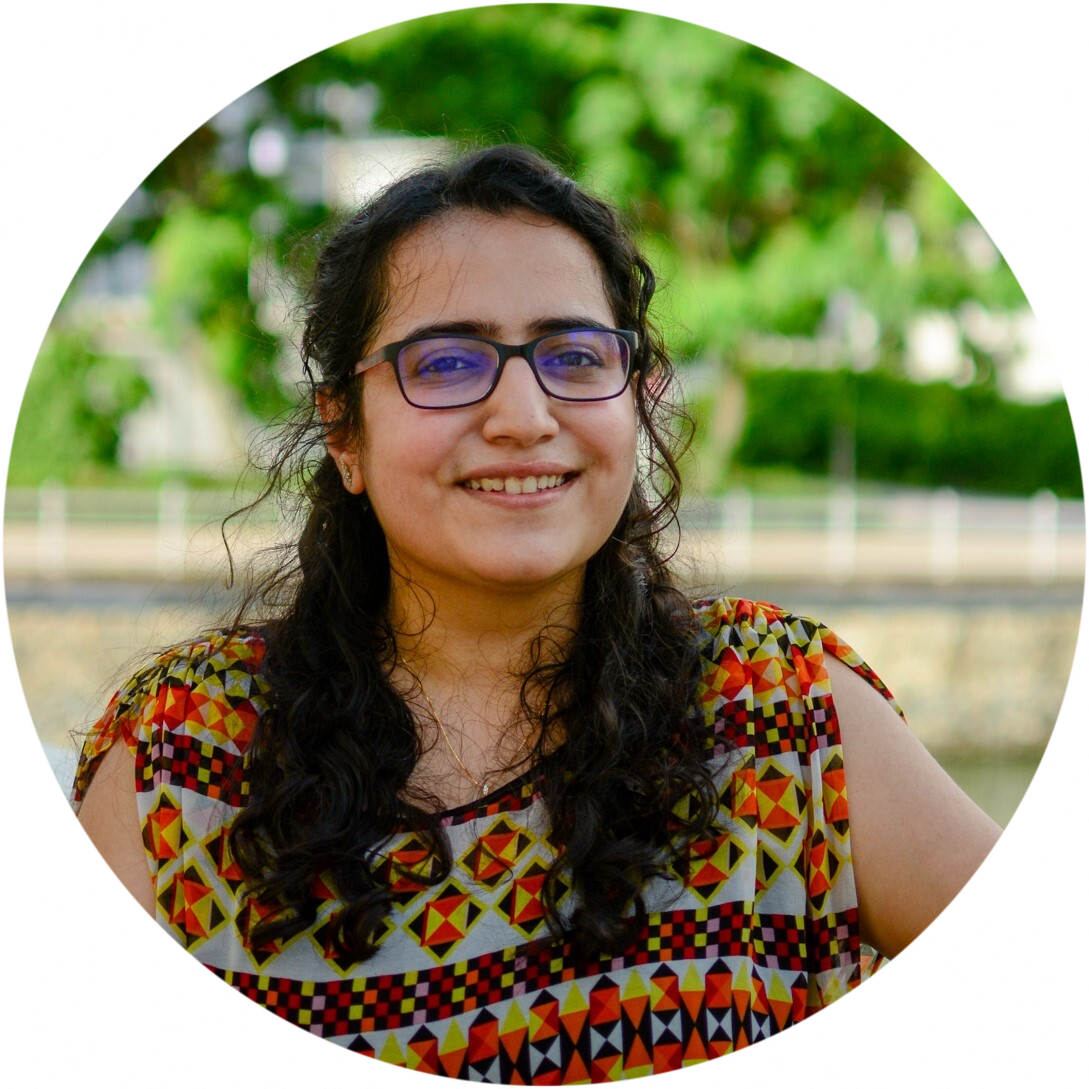 Jayantika Soni
Cofounder & CTO
Resync

Biography
Dr. Jayantika Soni is the co-founder and CTO of Resync, an early-stage startup building AI-driven energy cloud. She started Resync with her co-founder, Emir Nurov in late 2017. Resync is making power systems with renewables and buildings more efficient by advanced control and machine learning algorithms. Dr. Soni holds a Ph.D. in electrical engineering from the National University of Singapore and a bachelors from IIT, Varanasi.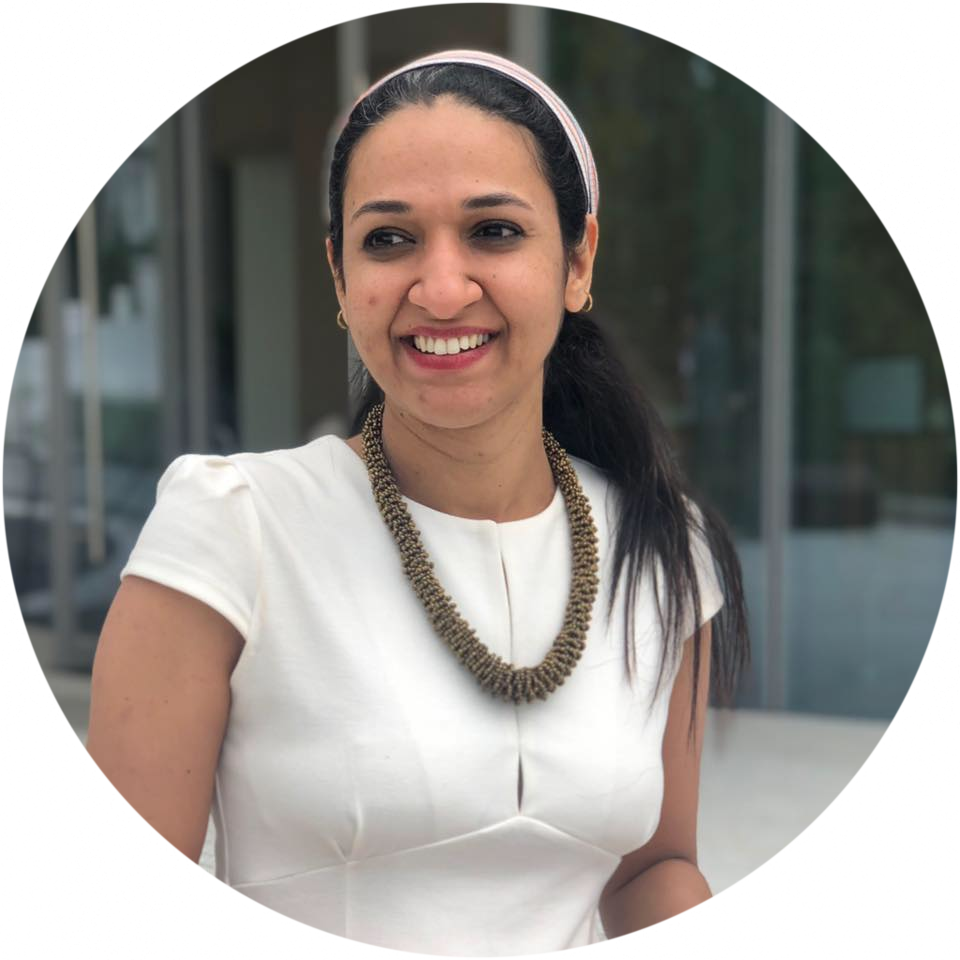 Saranya Sriram
Principal PM Manager, Azure Cosmos DB
Microsoft

Biography
Saranya Sriram is principle product/program manager on the engineering team for Microsoft's globally distributed, multi model Database as a Service- Azure Cosmos DB team. She is based in Singapore and works across world-wide teams on the product. Cosmos DB is one of the fundamental Ring Zero service on Microsoft's public Cloud Platform – Azure. Prior to this, Saranya was leading the Azure Cloud solution architect team(CSA), working with partners, focusing on resolving technical blockers on the Azure platform, projects led by partners on 1:1 and 1:few/many technical engagements. She & her team, also focus on helping partners & customers beyond infrastructure/application migration into automation, security, governance, cloud adoption framework, monitoring, event trigger, blockchain, IoT deployments and all up Azure in APAC region, Korea, New Zealand and Singapore. Saranya brings a contagious passion for technology and core values of customer/partner obsession. She was also the Azure champion in APAC and works closely with the engineering teams and product teams across Azure Infrastructure, Apps, Data and AI solutions. 
In the past, Saranya spent time as Asia Azure Cloud Solution Architect -Partners Community Lead, responsible for working with Partners (SI/MSP) to develop and build successful Azure based deployments.  She worked closely with the Azure CSAs across India, GCR, Japan, India, APAC, Australia and Korea ; as a Technical Evangelist as regular speaker at user groups, Microsoft and 3rd party conferences ;  as a developer in a software development teams. Saranya is a six sigma certified green belt. 
Saranya graduated from BITS Pilani, India with Masters in Physics and Computer Science Engineering and research paper on "quantum computers". She spent a year at Insead Business School, Fontainebleau, France in its IT management team managing the Global Leadership program and 360 degree feedback. More recently, she has an executive MBA with the Chicago Booth School of Business.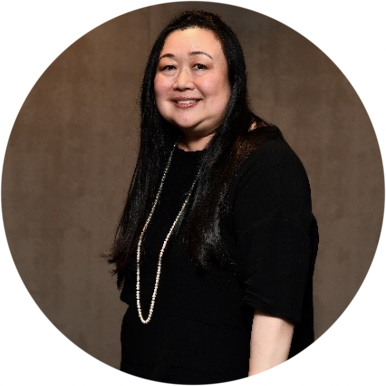 Georgette Tan 
President
United Women Singapore
Biography
Georgette is President of United Women Singapore, an NGO advocating gender equality and women's empowerment. Prior to this, she was Vice President Communications heading up Communications, CSR and Corporate Reputation at MasterCard Asia Pacific. Her career included senior communications functions in both the private and public sectors in Singapore and Hong Kong. She currently sits on the board of BoardAgender and also advises start-up ventures and social enterprises in the region, headed by women entrepreneurs. 
Jenny Tan
Board of Director and SheLeadsTech Champion
SG Chapter
Biography
Speaker information coming soon.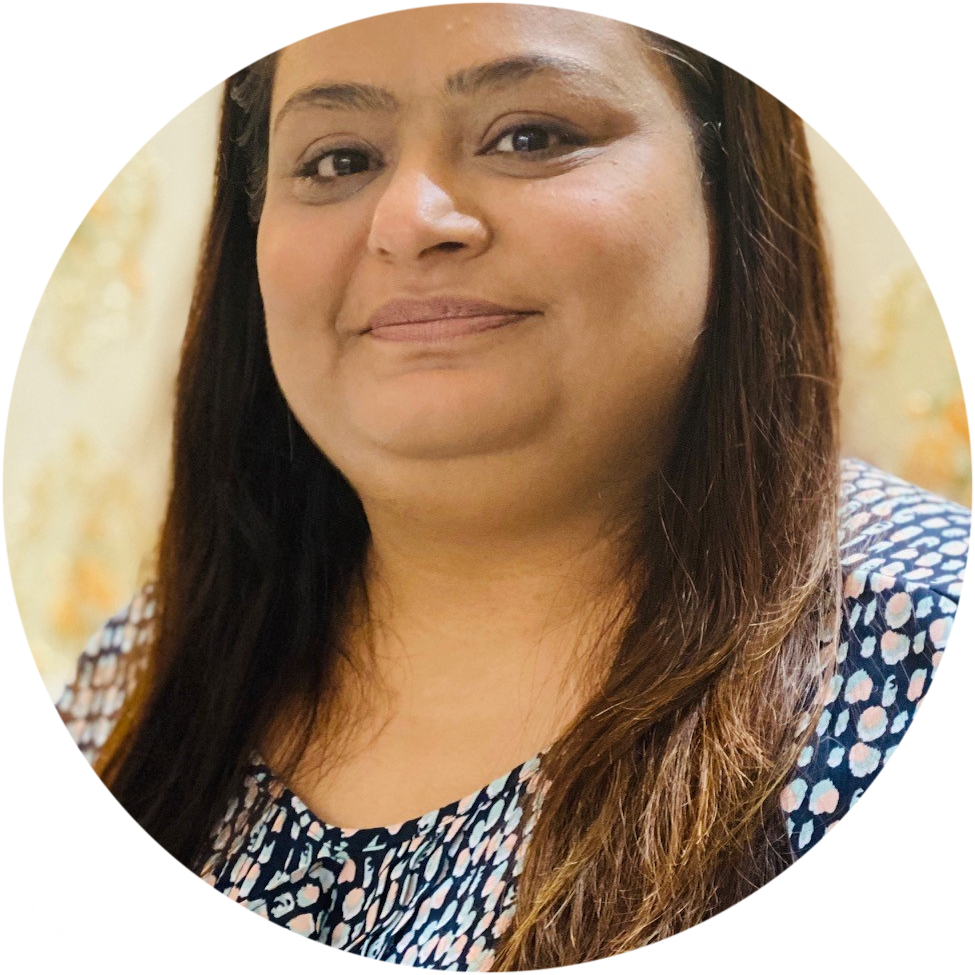 Mansi Thapar
IT Leader, Head Information Security
Jaguar Group
Biography
Innovator, speaker, motivator, strategic planner and implementor with 20 years' experience in all verticals of IT be it – SDLC, Information Security, Programme Management, Operations, business processes thus ensuring successful method-oriented projects & business excellence, targeting assignments for management of for corporate IT delivery, infrastructure and security programmes. 
With PMP, Six Sigma black belt, PCI DSS practitioner, ISO 27001 implementer, ITIL and many other security and risk certifications under her belt, Mansi has also been on advisory board of EC-Council (for their certification CASE )and Software Alliance ( BSA) and has bagged many awards in the IT industry.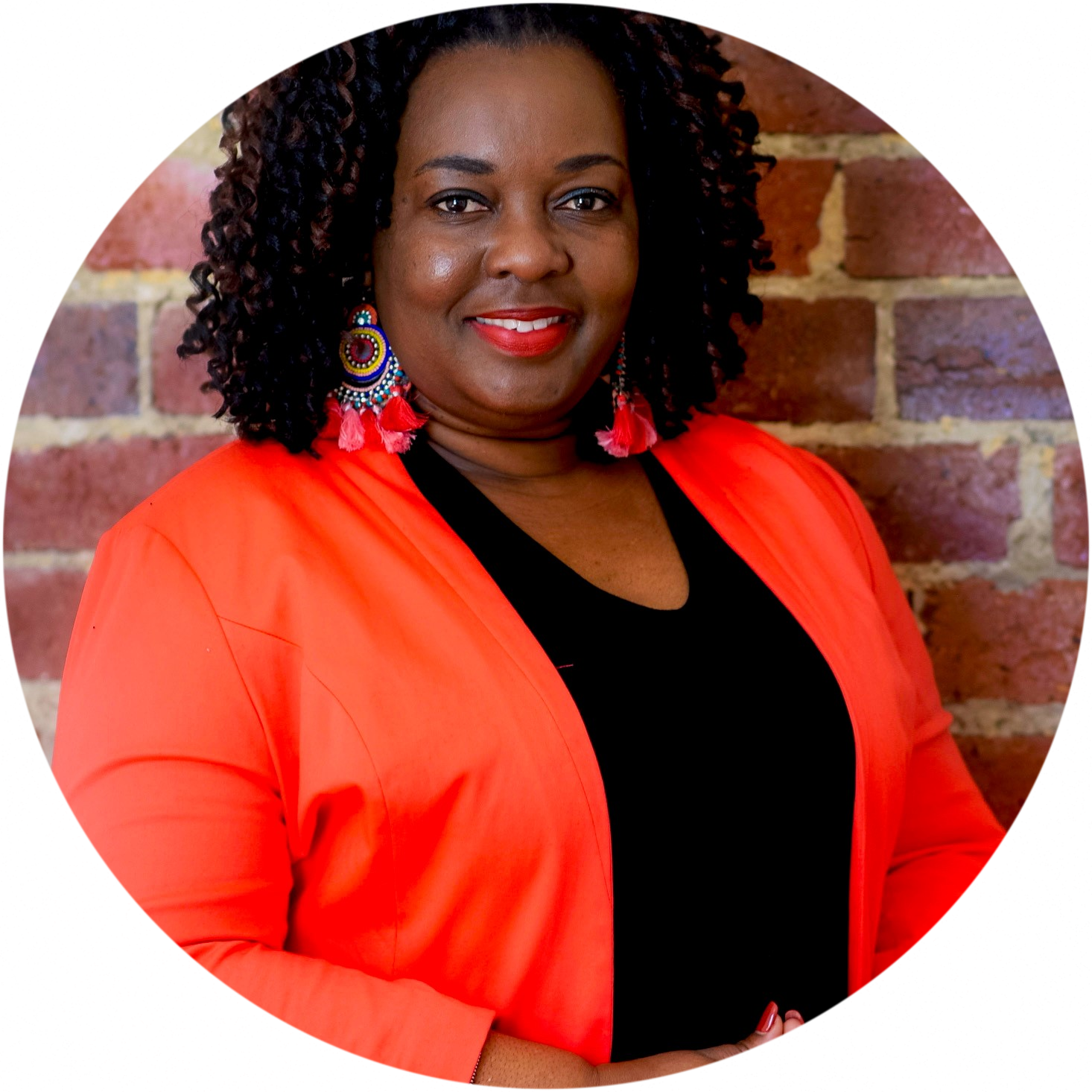 Fadzi Whande
Principal Consultant Diveristy and Inclusion
Western Power
Biography
An award-winning global diversity and inclusion strategist and social justice advocate, Fadzi has worked across the not-for-profit, government and business sectors in Africa, Australia, UK and USA. 
Her work focuses on integrating diversity and inclusion practice throughout all aspects of business. Fadzi is sought after speaker and a skilled facilitator in the areas of unconscious bias, inclusive leadership, racial equity and social justice. 
Over the course of her career, Fadzi has received numerous awards and accolades for her accomplishments in championing diversity and inclusion.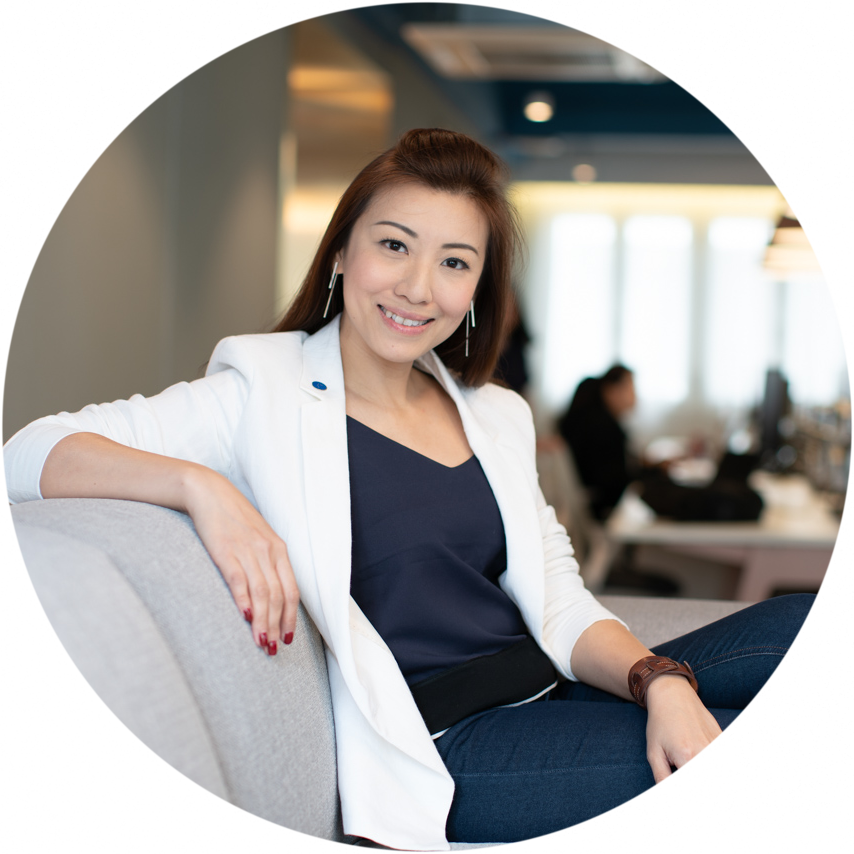 Gina Wong
Asia Pacific Leader for Technology Consulting & Implementation Services
IBM
Biography
Gina Wong is Asia Pacific Leader for Technology Consulting & Implementation Services at IBM.  She leads a high performing team of Consultants and multi-domain Specialists to support customers around multi /hybrid cloud advice, build and migration. Prior to IBM, she was SVP & Head of Sales and Customer Success at ST Telemedia-LEAP, a well-funded tech startup designed to leverage innovative cloud and AI technologies to deliver measurable customer outcomes.  Gina was employee number two, grew the business from 3-member to 80-men talent with successful customer and partner acquisitions across Asia countries.  As a founding member, she was pivotal to define the company's culture, strategy and go to market approach. 
One of few women leaders with deep cloud and innovation expertise, Gina has been instrumental in helping large enterprises adopt emerging technologies, such as spearheading the  cloud journey for the world's #1 digital bank and world's #2 PET manufacturer.  Gina continues to inspire and transform people and businesses through reinvention and outthinking.  Prior to ST Telemedia, Gina has held senior leadership positions at IBM, Amazon Web Services, Cisco and Avaya.  Over 24 years of IT and Business roles, coupled with knowledge across multiple industries and broad portfolio of technology products, solutions and services enable her to be a long term Trusted Advisor to many CXOs.
Gina is born in Singapore with a Bachelor of Arts & Social Science degree from National University of Singapore.  She also served as a Director on the Board of Cloud Comrade, a rising Cloud system integrator and managed services company in ASEAN.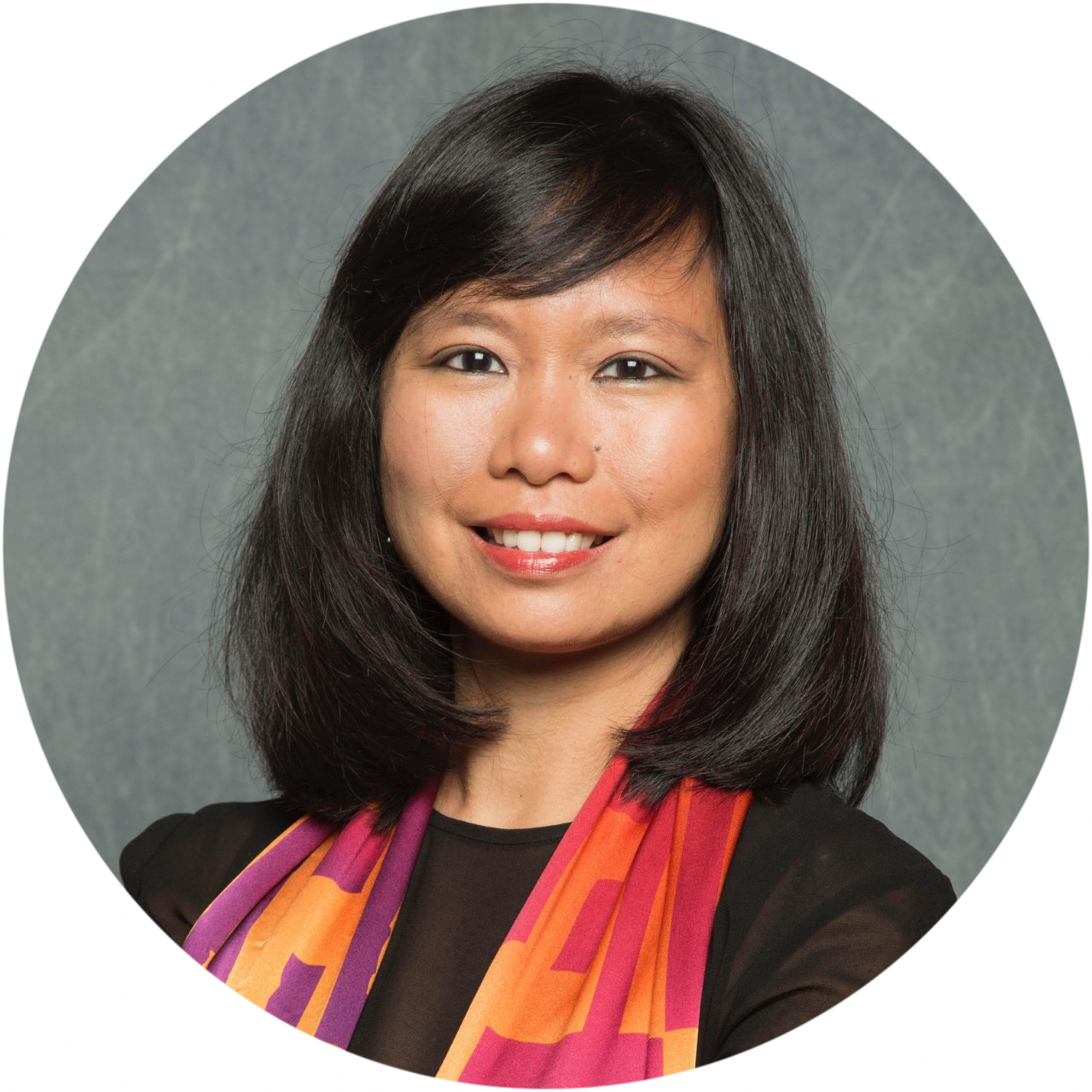 Su-Yen Wong
Founder & CEO / Bestselling Author
Bronze Phoenix / Unleash Your Voice

Biography
Su-Yen is a Fellow and Chairperson of the Governing Council, Singapore Institute of Directors. She is an experienced board director and currently serves on the Boards of several public, private, and not-for-profit organisations in Australia, India, Indonesia, Myanmar, Singapore, and the United States, across a range of industries including telecommunications, media, professional services, agriculture, real estate, education, and FinTech / HRtech. 
Previously Su-Yen was CEO of the Human Capital Leadership Institute, Chairman (Singapore) for Marsh & McLennan Companies, and Senior Partner and Managing Director, Southeast Asia at Mercer. Earlier, she was Asia Managing Partner for the Communications, Information & Entertainment practice at Oliver Wyman.
She is a sought-after professional speaker and facilitator who brings extensive experience engaging global audiences at the intersection of technology, strategy, and people. She is also a highly-rated guest lecturer and visiting expert at leading universities around the world. Her firm, Bronze Phoenix, is a premier provider of solutions that help leaders and organisations reinvent for the future of work.
Su-Yen is a published author of an Amazon Bestseller – Unleash Your Voice: Powerful Public Speaking for Every Woman, an award-winning photographer and earlier in life, a musician. She is an avid adventure traveller and has ventured to some of the most remote parts of the world, including Antarctica and Timbuktu. She is currently training for Everest Base Camp in support of mental health and resilience.
She is an active member of Women Corporate Directors and the Young Presidents' Organization. She holds a B.A. (summa cum laude) in music and computer science from Linfield University, and she graduated with an M.B.A. from the University of North Carolina at Chapel Hill.