Women in it summit asia: speaker Q&A
Neha Mehta, Founder, FemTech Partners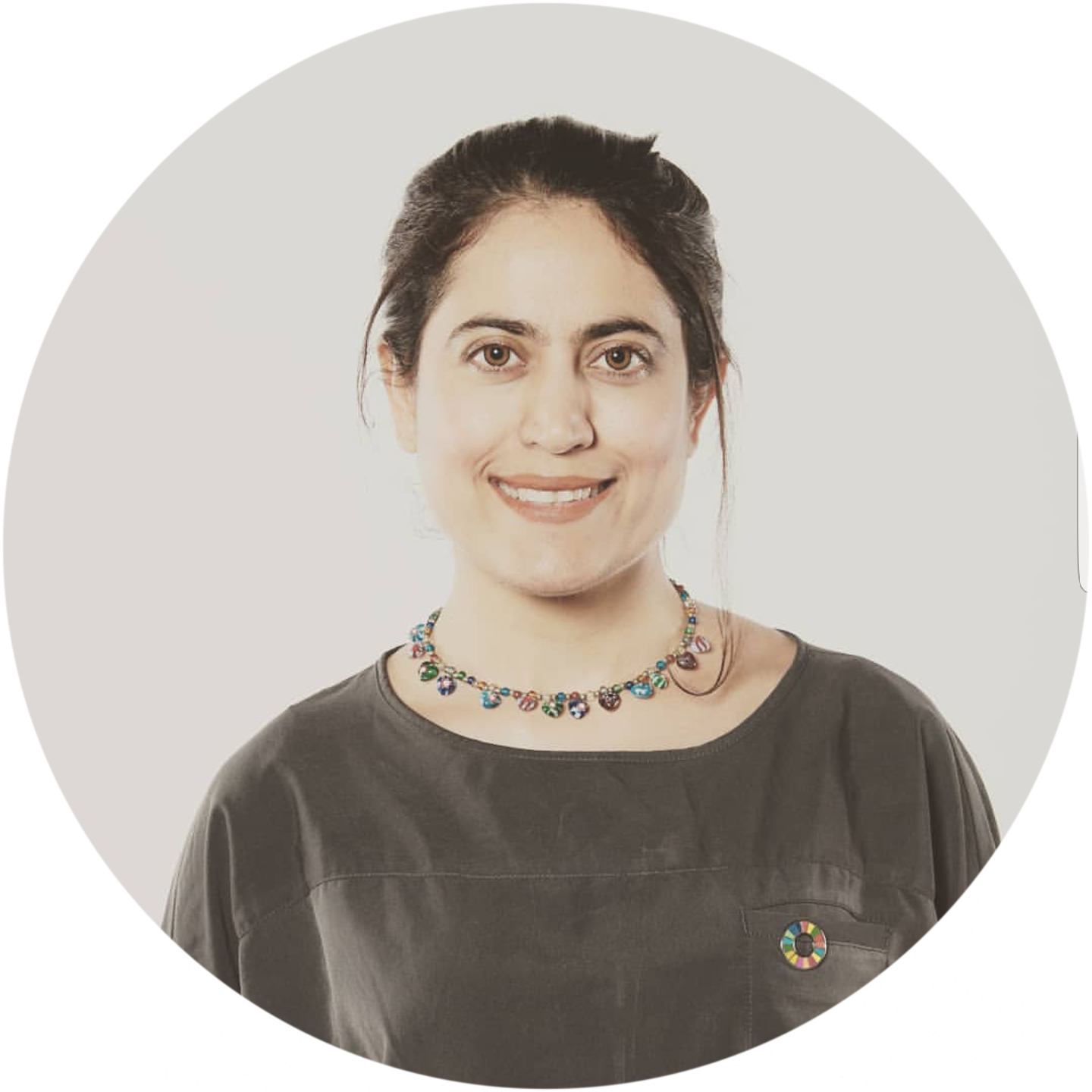 "Fintech is ever-evolving, doing something new every day feels like the first day in school.

My journey has given me the courage to fight the disparity and give my best."

Neha Mehta, Founder, FemTech Partners
1. Please tell us a little about your culture and the traditions/customs placed on females
I was born in Agra and grew up in the capital city of India, Delhi. In the early 1980s growing up in an Indian middle-class family meant experiencing patriarchal culture first hand. However, my parents were liberal and instilled confidence in me and my sister so we always felt at par with boys. My passport and all the ID's have only my first name ie. Neha. My dad refused to give his last name to both my sister and me. He firmly believed that we should be known for what we create of ourselves. He rather be known as our parent than the other way around. As a young girl, I didn't understand him too well and often complained to him as my teacher gave me a tough time for not having a last name. Things have changed now, I find this extremely liberating and I fully appreciate his unique gift to us. On a low day, his words echo in my mind and give me the power to get back on track. I have decided that I won't take my partner's last name perhaps I would lend him mine.  
Unlike my extended family where parents decided what their girl child would wear, whether they would pursue a career or not and by when and to whom they would marry- my sister and I were allowed to create our own rules, make mistakes and carve our own path. My father thought I could be a good lawyer because as a kid I would fight against injustice and offer a voice to the needy. I am glad he could see that in me. I owe my independent thinking and confidence to my father, he gave me wings to fly and encouraged me to try harder every time I failed – values I still abide by.
2. How did you find the balance between cultural respect and your ambitions?
I don't see any conflict between respecting the culture and pursuing ambitions. India is a culturally rich country we take pride in our diversity and difference of opinion as we wear the hat of being the biggest democracy in the world. I think the problem lies when there are artificial boundaries set on women and they are forced to follow them. I truly believe in setting my eyes on the goal and persistently work hard to achieve them, history is full of examples of women who surpassed their circumstances rather than waiting for the right time and opportunity.  
An internship in Singapore led to a full-time job after graduation but it wasn't easy I sent my CV to all the law firms and spending hours collating contact details from the Yellow Pages. Respecting and following one's culture is important but it should not dictate your choice of work and the success you are capable of tasting. I don't believe in living in a comfort zone and if culture prohibits growth then I endorse creating a culture that's conducive and fuels one's ambition and drive.
3. What made you pursue a career in financial services, an industry notoriously known for levels for gender equality?
Having spent 11 years in Finance, I can safely agree with the statement. I remember wearing a wedding ring in my early days to escape unwanted attention at social gatherings after work. A decade later and still single, I couldn't care less – I am thick-skinned, capable of saying no, and set the boundary loud and clear. As a person, I thrive on challenges, being in a minority doesn't bother me – I try to use it to my advantage. I set up FemTech Partners to help improve the skewed numbers. I landed in Finance by chance and continued with it as it gave me an opportunity to dabble with its different facets like Hedge funds, private equity, venture capital and Fintech. It has taken me on a ride that has been rewarding and enriching. If I were to do it again, I wouldn't change anything. Fintech is ever-evolving, doing something new every day feels like the first day in school. My journey has given me the courage to fight the disparity and give my best. 
4. How did your career lead you into Fintech and to the founding of FemTech Partners? 
I started off as a Lawyer and later made a switch to hedge funds, private-equity, venture-capital, and Fintech. I am an explorer by nature, I decided to join the bandwagon and ride the Fintech wave in early 2016. I figured finance was quickly evolving into Fintech and I must learn how to make a mark in this new arena. When you work on borrowed visions your passion dries out fast – I decided to quit the corporate world to create a level playing field for women and flatten the curve, and that's how FemTech Partners was born. The mission statement is to empower women financially and make the world more inclusive. 
5. What top tips would you share with female professionals in Asia to help them find their voices, be respectful, and pursue their ambitions?
Push the envelope as great things lie on the other side of the fear. Remember to use your energy to imagine a better and fulfilling future than waste it on self-doubt and mindless chatter. I think it's important to take care of physical and emotional wellbeing to win any battle, so I start my day with meditation and set the intention to give my best and say yes to every opportunity no matter how small it seems. Be a rainbow in someone's cloud, it's true in Fintech and in all walks of life. Create your own wings because when the going gets tough, you'd not regret having your own wings and freedom to take off – it includes having a tribe of women who you look up to professionally and emotionally. Have them as your sounding board and mentors. I always tell myself; 'What if I Fall? Oh but My Darling What if You Fly' – say yes and never regret. Create your own destiny and success story.