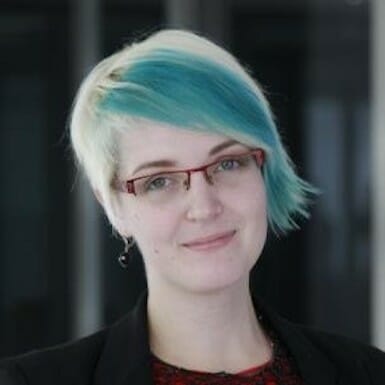 Aet Toose is the CTO at Inbank and has built her career in IT in Telecom, Banking and Cartography-related companies. She values working with talented people and fostering technical thinking throughout business processes. She is an entrepreneur and has worked for herself as well as for larger corporations. Aet holds a Masters in Informatics from Tallinn University of Technology.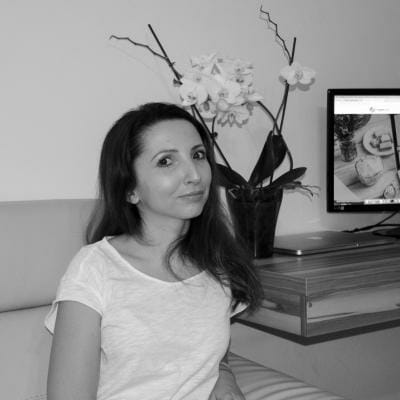 Cristiana Dutca
Director of Operations, SelfKey
Cristiana Dutca has been leading remote and distributed tech teams for over 10 years. Her technical education background mixed with the natural inclination towards business operations management represented the base on which she developed her professional journey to date.
Cristiana is currently the Director of Operations at SelfKey, the leading organization in blockchain based identity management solutions. At the same time she is consulting in similar roles with other companies in fintech, international structuring consulting, tech and digital space.  
 Driven by the desire to support women lead entrepreneurial initiatives in Romania, as of 2018 Cristiana joined Global Women in Tech non-profit organization, as startup Program Manager. 
 Cristiana's specialty is working closely with founders and CEOs for building scalable systems and processes as well as strong remote or mixed teams adapted to the current global context of multicultural interaction and collaboration. 
 Cristiana is also the author of Create a Remote Team module on Remote-how Academy, an ecosystem helping individuals and companies go remote through learning and development programs.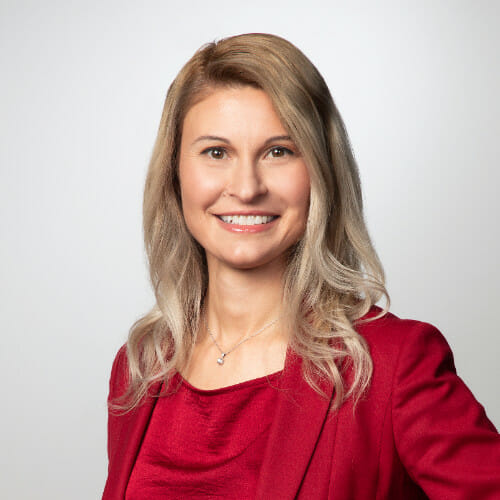 Doina Popa
Former CIO Salesforce, Barclays
Doina Popa's recent career spans three game-changing organisations – Salesforce, Capgemini and most recently Barclays, where she held high profile roles as CIO, CTO and Senior Advisor.
Having a MSc in Computer Science from the Polytechnic University of Bucharest and an Executive MBA in Innovation and Business Creation from the Technical University in Munich, she excels at bringing groups together to drive innovation.
Doina is a Women in IT pioneer, as the first woman outside the US to achieve the Salesforce Technical Architect Certification. She is an active advocate for technologists, speaking honestly about both the challenges and highlights of her career. This commitment to open communication comes from her personal belief that sharing her own experiences uncensored can be a platform of inspiration to people from diverse backgrounds to start and to pursue a career in technology.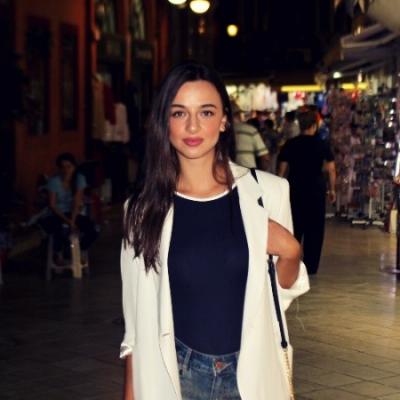 Jonida Carka
Head of IT Sector for Ministry of Justice, National Agency of Information Society
Jonida Çarka, Head of IT Sector at the Ministry of Justice of Albania, National Agency of Information Society is a  highly competent and organized systems administrator with experience in software procurement, installation, administration & maintenance.
Alongside her academic achievements since she obtained her MSc in Information Systems in Economics at the University of Tirana, she has also acquired practical experience in the government sector where she has worked as an IT specialist progressing onto heading the IT sector of the Albanian Paying Agency, and now as the Head of IT Sector at the Ministry of Justice, coupled with working as a part time lecturer at the Faculty of Technical Science, "Ismail Qemali" University, Vlora, Albania. 
These experiences have provided her with the opportunity to explore her passion for research work, teaching and her desires to learn new things. 
Furthermore, during her time in the practical world of work, specifically in government institutions she has been able to enhance understanding of E-Governance as developments in ICT are being used to transform and efficiently improve Government functionalities and civilian institutional operations." 
Marija Topović
CTO, PurchaseControl
Marija is IT Leader, Software Architect and Software Developer with more than 15 years of experience in IT, 10 of which as a Manager and a Leader.
She has a proven record in product management and as a product architect, software designer, applications developer, project manager, budgeting, license management and human resources management. 
She helped two companies establish and maintain their R&D/start–up operations in Serbia. Loves committing to success of her company and employees. 
Always on the lookout for the best approaches in the ever growing IT/Fintech industry to implement in her working place. 
She actively scouts new employees/contractors and is dedicated to constant education of current employees.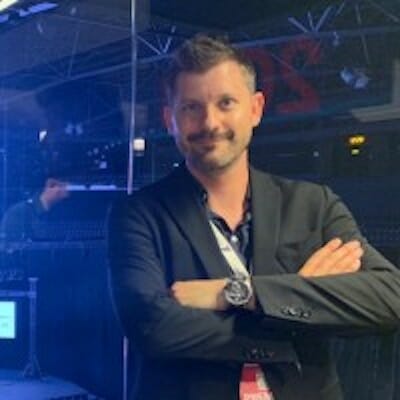 Mihai Draghici
Co-founder and Startup Advisor, TechVentures
Mike Draghici is a serial entrepreneur with almost 20 years of experience turning ideas into products and launching startups in several countries including Romania, USA, Canada, Mexico and India.
He has founded over 25 companies that range from sole proprietorship in smaller local markets to several partnerships and corporations doing business around the world.
Marta Arsovska Tоmovska is a former Government Minister for ICT and Public Administration and C-level executive in the IT and telecommunications.
Certified by the UN's International Telecommunication Union for building national digital innovation ecosystems, she is currently advising governments, organizations and corporations on digital transformation and innovation. She is a board member of a UN framework organization World Summit Awards, and а frequent panelist and speaker at ICT conferences worldwide on topics such as digital transformation and innovation.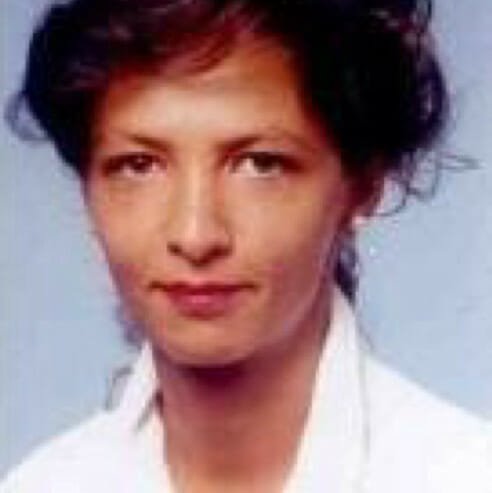 Nena Dokuzov 
Head of Project Group for New Economy and Blockchain Technologies, Ministry of Economic Development and Technology
Nena dokuziv is a Head of the project group for New economy and Blockchain technologies at the Ministry of Economic Development and Technology.
She coordinated the preparation and implementation of the Action Pllan for Blovkchain technologies, which was adopted by the Government of the Republic of Slovenia in June 2018, with the purpose to start the preparation and implementation of regulatory framework for blockchain Technology in Slovenia and Europe.
She is a member of European Blockchaih Partnership (EBP) as a representative of Slovenia. EBP is organized under European Commission (DG CNECT) and is primarilly focused into development of European Blockchain Services Infrastructure with the possible use of applications – use cases (digital identity, diplomas, taxation, notarization and authentication, etc) of European and global importance. She is also a member of government advisory body of INATBA – international bloblockchain association. She is a Head of Delegation of the  Republic of Slovenia at UNECE/CEFACT and co-created An UNECE White paper on Blockchain Technology for SDGs 2030 as an UNECE expert.  
 
She is also an expert of social entrepreneuership, social innovation and impact, as she was head of department of Social entrepreneurship, cooperatives and economic democracy at the Ministry of Economic Development and Technology and a member of European Commission Expert group on social entrepreneurship (GECES) as representative of Republic of Slovenia.  . As Cohesion policy expert she was a Head of department for EU funds and a Head of department for the management system and controls at Managing Authority for EU funds. She has strong entrepreneuership/industrial experiences as she was a director of affiliate office of an airline in Slovenia and a rpoute manager at Slovenian national Airline Adria Airways. She was also Director of the institution – Center of European Space technologies Herman Potočnik Noordung. She is experienced person with a demonstrated history of working in the government administration industry. Skilled in Policy Analysis, Analytical Skills, Government, Strategic Planning, and Marketing Strategy. Strong engineering professional with a Master's degree focused in Business Administration and Management, General from Faculty of economics, Ljubljana.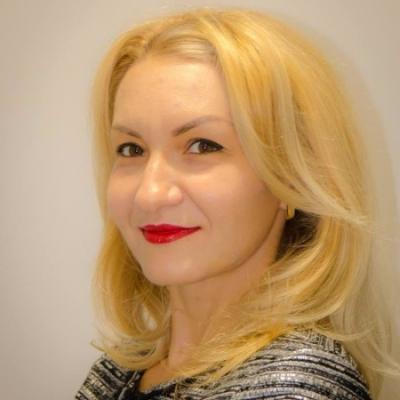 Simona Sandru
President and Founder, Global Women in Tech
Simona Sandru is the President and Founder of Global Women in Tech, an organisation supporting the educational and professional development of women in STEM.
She joined Pentalog, the European IT engineering and consulting services leader, as Projects Director being responsible for the management of the IT projects at international level. Simona Sandru holds an MBA degree awarded by the University of Wales, an MSc in Marketing and an ongoing BSc in Computer Science as well.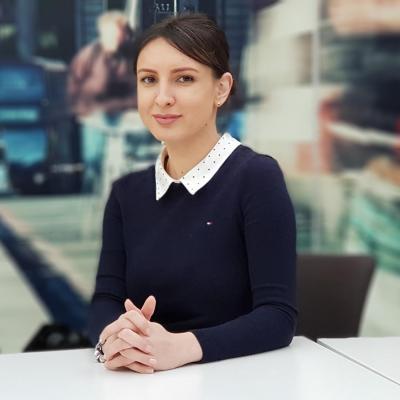 Alexandra Ciortea
Senior Data Transformation Architect, Microsoft
Alexandra Ciortea a Senior Data Transformation Architect at Microsoft. She graduated from The Faculty of Automatic Control and Computer Science (Bucharest) and has a Masters in IT Management. Changing the office seat with a plane seat offered her the opportunity to travel, interact with different cultures and languages, work and evangelize the things she is passionate about across different industries. In the last 18 months she has been working as a Data Solution Architect.
In her professional life she uses her expertise to continuously make the difference in the data platform space by helping customers modernize their data estate in order to achieve more with their data. She was involved in core banking transformation processes, complex financial data processing, healthcare modernization, automotive automatization and many more. At the same time she drives transformation internally in Microsoft improving the Data Platform products by working together with engineering team and sharing the experience from the field with them. She also actively contributes to the technical growth of her peers by mentoring, presenting about different topics and sharing her knowledge.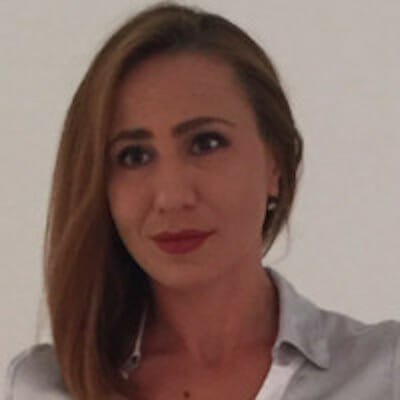 Cristiana Vicovan
CTO, UIQT
Cristiana is the CTO of UIQT, a travel company which uses AI to bring people with similar interests together, helping them enjoy epic experiences, alleviating loneliness and social isolation.
At just four years old, she got her first Sinclair computer which sparked her passion for IT, a passion that has only developed in time and is fuelling her goal of making a difference in the world through technology.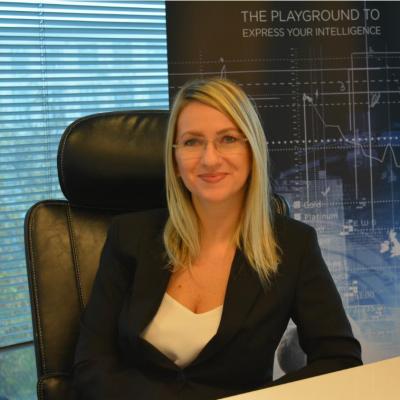 Elena Unciuleanu
Founder & CEO Reporting Center
Elena spent more than 10 years building Reporting Systems for more than 20 Banks.
A proven hands-on tech entrepreneur, she was focused on engineering elastic solutions able to accommodate the frequently changing regulation in banking.
After gaining relevant experience in this field, in 2015 she founded the company Reporting Center where she creates reporting software solutions for the European banking market. After she built a team around her vision, she managed to create a product – Elite Reporting Platform – an innovative tool to accurately automate the Regulatory Reporting for Banks and other financial institutions. This application, was quickly adopted by the Banks, as it was up and running in 5 different Banks, just 3 months after its launch. 
In 2018, she created TechVentures.ro an online incubator, where start-ups can schedule online meetings with their favourite mentors. Elena is a member of the Board of Directors for Tech Ventures Capital, a VC fund interested to invest in early stage disrupting tech companies. She is constantly scouting for tech talents, being present as a jury in various tech competitions – the latest is Global Fintech Hackathon Bucharest 2019.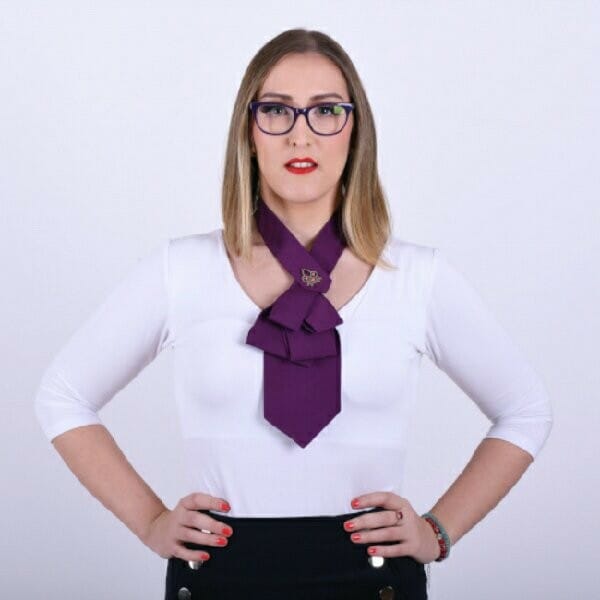 Manja Bogicevic
CO-Founder and Machine Learning Engineer
Manja Bogicevic mission is to help decision-makers gain more profit with Machine Learning insights. One of the first self-made Women Machine Learning Entrepreneurs in the Balkans. Co-Founder at Kageera AI ,  Co-Founder at Machine Learning Serbia and currently working on US Government project as a Natural Language Processing Advisor. Author, Speaker and  Machine Learning Advisor.
My mission is to become ForbesUnder30 (3 years to go). Finished finance, banking, and insurance at the Faculty of Economics in Belgrade, MBA at Ivey Business School in Canada. Currently pursuing my Micromasters (Data Science and Statistics) at MIT in Boston.  
I am an ex-professional tennis player and I have run 4 half-marathons. 
Interests: Natural language processing, Explained AI, Machine learning, self-driving cars, extreme sports, and travel. Working on the projects in the government, sport,lawtech, marktech, digital health, and fintech industry.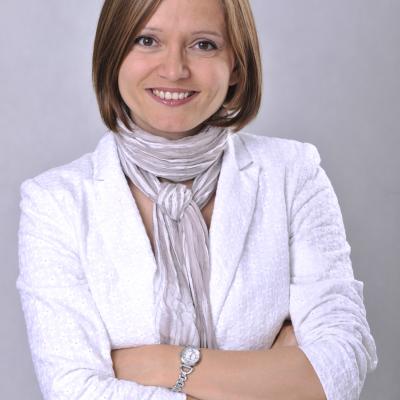 Marijana Agic-Molnar
CEO and Data Strategist
Data strategist – expert in discovering business opportunities from available data by using Data Science. Helps companies turn data they owe into a monetizable asset.
Engaged by many international companies for strategic data consultancy. Previous experience: Managing Director & Adriatic Regional Director of GfK (one of top global market research players), CEE Business Development Director Integrated Market Intelligence GfK, Founder of research start-up (integrated to GfK), Strategic Presearch Research and Trends Manager in The Coca-Cola Company.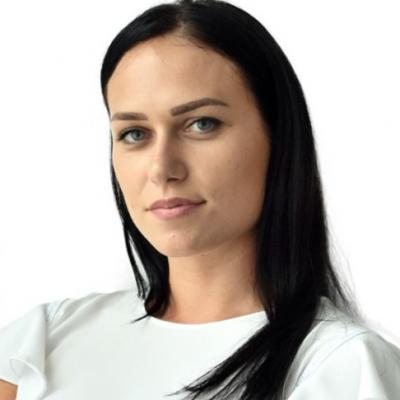 Milica Cicmil
IT Consultant, Devoteam Serbia
Milica is the IT Consultant in Devoteam Serbia. Currently engaged as a system integrator and project manager on Liberty Global NL account, helping developers to understand project's needs and at the same time helping customers to realize their ideas.
After she has finished bachelor studies of Business Information Systems on Faculty of Economics, she mastered in Information Technology Engineering on Faculty of Technical Sciences.
Her passion for business and tech comes from an early age, when she was competing in both technical and social sciences. Through experience in couple of companies she was working for, on analytical, development and management roles, she was engaged on the projects related to telecommunications, service and data integrations, mobile and web applications. As a young woman that was part of both big and small teams and companies, we are sure that she has a wide picture of the business-tech relation to share with us.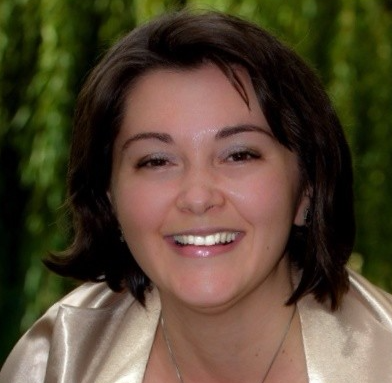 Lucia-Elena Voinescu
Head of ITIM Business Development SG EBS
Lucia started working in SG EBS in 2014 as IT Transitional Manager of ITEC Division. She was part of a team whose main responsibility was the creation of the new IT Shared Service Center department, within Societe Generale European Business Services.

Now, Lucia is IT Operations Manager in charge of off-shored IT Account in Bucharest, for IT Retail Banks of France. 
She currently manages teams organized in one of the three operational models: Project Development, Application Maintenance L3 and L2 Functional &Technical Support.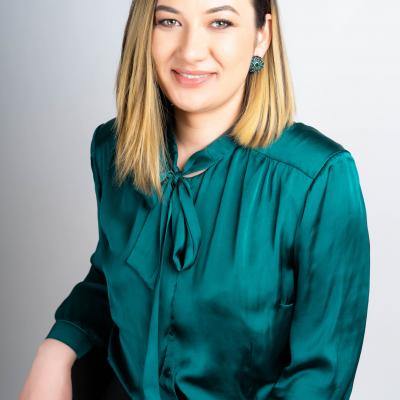 Steliana Moraru
Board Member – Head of Marketing & Strategy, Global Women in Tech
"I have a diverse background that spans marketing, program management & corporate social responsibility. A technology aficionado and a seasoned communication professional, I currently serve as Head of Marketing & Digital Transformation for OTP Leasing, leading the efforts to identifying, qualifying, pursuing, and facilitation in closing digital opportunities across financial services, focusing on Customer Journey, Digital initiatives & Automatization across all the company's departments
I am Head of Marketing & Board Member at Global Women in Tech and Board Member of UniHub – Bucharest University's Entrepreneurial Students Organization.  I'm a guest lecturer for the local universities, covering topics: Leadership, Marketing, Lean Startup, Startup Marketing, Digital Marketing.  
 
 
Previously, I've worked for local and international organizations, as Chief Marketing Officer, International Communication Manager or Program Manager, focusing mainly on developing innovative projects that enabled the power of technology for the social good and software product development. I've managed or been part of teams that developed innovative tech projects, e-government or tech for good projects. The primary market I've worked on during my tenures is CEE. 
 
I am passionate about how technology can change communities, data in all forms (Big, Small, Open), and working people who want to drive a positive change. I'm dedicated to advancing on the public agenda the topics of #womeninSTEM and #entrepreneurship for students.  
I have an extensive academic background, having degrees or formal training in marcomms, business management, UX, agile transformation, Scrum, Kanban, HR."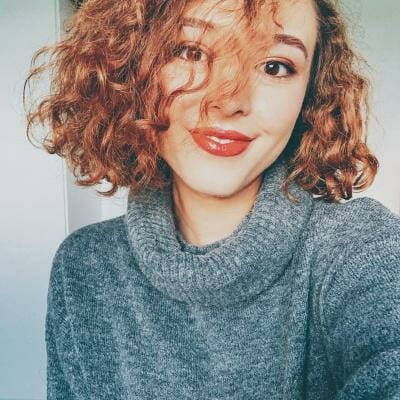 Andreea-Ioana Mares
Business Program Manager, Microsoft
I think of myself as a tech industry ninja that builds communities through creating learning and development opportunities. I am intrigued by how daring to be creative can make life much easier and more fun. Recent studies have shown that planet earth will reach gender equality in 208 years - Let's say I am passionate about experimenting with different ways of speeding up that process.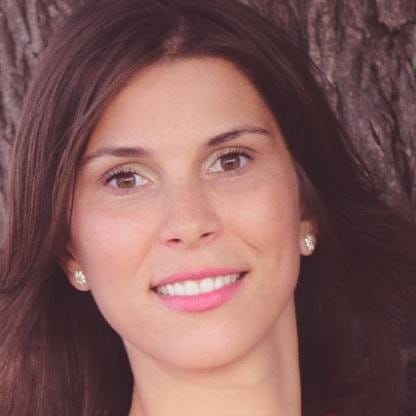 Cristina Zancu
Head of IT Operations, Bitdefender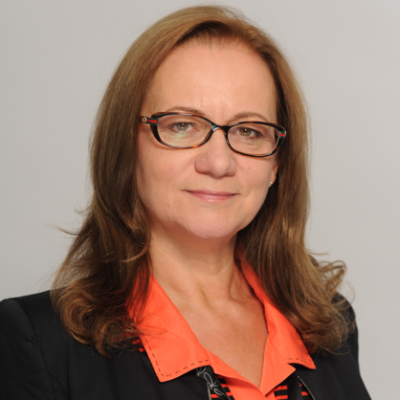 Joanna Aved
Senior Manager - Head of Budapest Global IT Center, Avon
Enterprising executive with experience planning and delivering transformative digital strategies and programs on a global scale.
Exceptional ability to design new processes and drive efficient technology and organizational change. Successfully managed remote teams located across multiple national and global regions. Strong analytical, problem solving, and organizational skills, able to manage complex assignments and create customized solutions. Understanding of product development principles with repeated results delivering products. Fluent in Hungarian, English, Polish and Russian.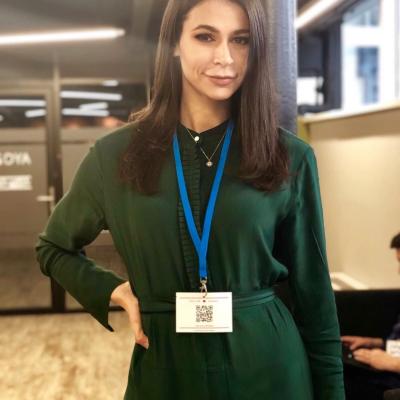 Maria Mihes
Automation Technology Manager, UiPath
Maria Mihes - UiPath Immersion Labs lead. Within the Immersion Labs, Maria helps customers explore the 'Art of the possible in intelligent automation. She has been working for UiPath for over 2 years, previously having worked in RPA consulting for over 5 years.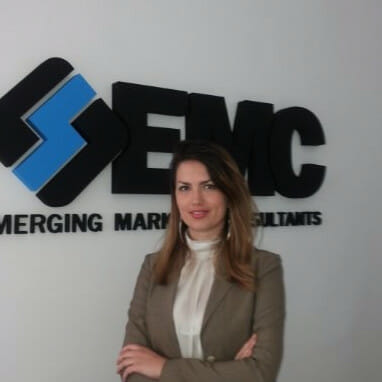 Merana Sadikovic Mandzukic
CTO, Emerging Markets Consultant
Merana Sadiković Mandžukić is an experienced technology professional, focused on business and cybersecurity technology solutions and IT project management.
With an entrepreneurial mindset she runs her own company EMC doo Sarajevo, which serves as a ground to design, develop and deliver various IT solutions. On a regular basis she shares her knowledge and 15+ years of experiences as a subject matter expert on some Bosnia-Herzegovina faculties as well as other training programs, and very often takes a consultant role for public and private sector.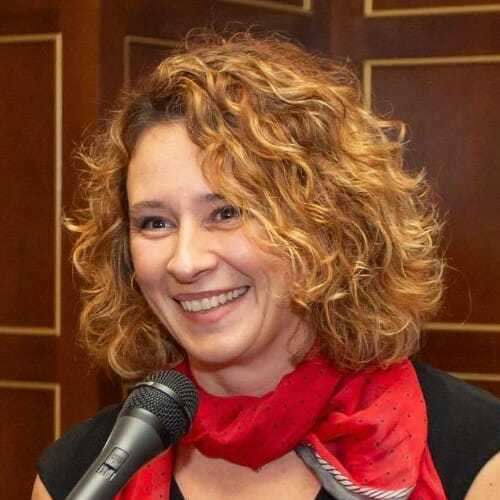 Natasa Djukanovic
Co-Founder, Strategist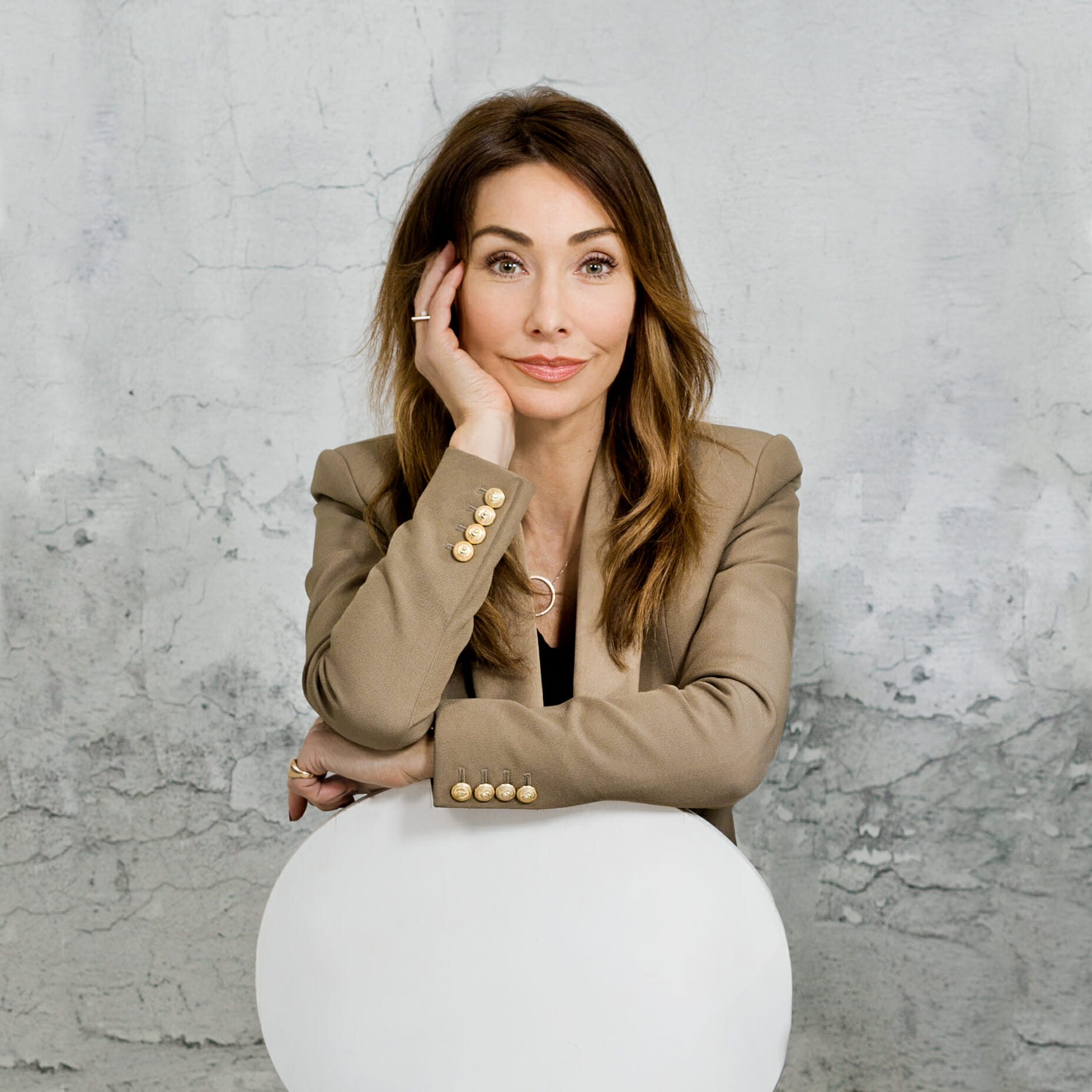 Sabinije von Gaffke
Founder, The Game Changer Global Initiative
"I am board member of Vital Voices Europe and I am ambassador (as one of Sweden's tech profiles) for Reach for Change latest venture: Bridgit - both of these positions allows me to engaged in mentorship, leadership and women empowerment - there conversations I find relevant and important to support and shed light on as an impact diplomat, brand and social entrepreneur.
I am organizing the first Vital Voices Mentoring Walk in Stockholm on 9th March 2019 
I am also involved with Ekskäret Foundation and a group of change leaders working on the future perspective of human connection, revolving around the question and theme: 'What future do you want to create' 
In addition to this I am onboarding a global project: 'Beauty Can Change the World' as a contributor and thought leader, together with my own initiative The Game Changer Global Initiatives 
This year is also the year my global tv interview series 'The Game Changers' – impact through storytelling will be put into motion. It's about having empowering, inspirational and authentic conversations with global thought leaders, role models and game changers connected to the global causes they support and are engaged in. 
I am also co-author of the book '12 communicators insights on meetings and communication' where I am the author of a chapter on public speaking, storytelling and the role of the moderator"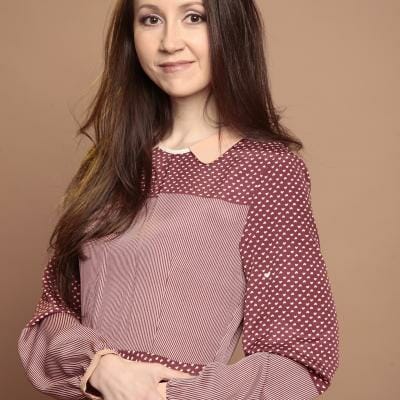 Yulia Alyasheva
Head of Security & Process & Quality, T-Systems
"Born and educated in Russia. I started my IT career in 2006 after my graduation from Saratov State University with a major in German language and German literature. The first IT experience was obtained in the FMCG sector being firstly IT support specialist, then Communication and Project manager for the deployment of IT service standards in different chocolate factories across the world.
Using the practical knowledge of how to implement and optimize the IT processes, as well as the theory of global best practices, I moved to IBM to IT Process Leader role. I enjoyed the freedom and the openness of the company to be transformed from the IT processes and tools perspective. Last almost nine years I sincerely work for the German Telekom Concern – Deutsche Telekom, most of the time leading the IT and Security in the Russian branch."
Register your interest for 2020