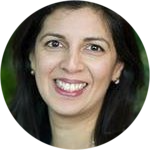 Jasmine Dhiman, MD, Technology Sustainability Lead
Accenture UKI
SESSION: Harnessing technology to deliver on the promise of sustainability


Q: Can you explain a bit more about sustainable coding and how someone considering a career in coding could explore this further?

A: Sustainable coding looks at how we can collectively modify our software development activities to take into account factors such as "what is the most relevant language to use", "what are the most energy efficient design and coding patterns", "which infrastructure patterns are more environmentally friendly". With how pervasive digital is in our modern world any small inefficiencies can get massively amplified causing a much wider environmental impact. To help tackle this frameworks such as sustainable coding are being defined and put in place to both highlight and modify the behaviours of our global software development community. For those who are interested it may be worth looking at the "Green Software Foundation" recently setup in partnership with a number of global companies to standardize and define green software development.
Q: You talked about green coding, how in a practical sense can this measured, also do you know of examples where this is currently being implemented?
A: Green coding currently focuses on how best to reduce the carbon emissions of software, looking at how we can reduce resource usage throughout our industry irrespective of other factors such as cloud hosting platform, energy source etc. Measurements can span different dimensions such as development processes, team composition & practices, key metrics such as energy consumption, idle time and the technologies involved. We are seeing traction across a number of industries primarily Financial Services, Products and Resources but this is a new growing concept which will take time to embed itself.
Q: As a consultant in conscious leadership what needs to happen at leadership level to create the right mindset to ensure greater equity, and embed the ESGs/SDGs?
A: We are seeing more and more business and leadership models where executive leaders' s success within an organisation ( e.g. employees, partners, suppliers and customers) is being measured not only by their financial metrics but also I&D and Sustainability metrics at a par with financial metrics. Then from an external pov financial analyst and large investment firms are seeking to assess shareholder value including ESG factors. These internal and external forces will force the equity discussion in my view as we will only be able to go so far on these additional factors in commercial organisations without addressing the inequity across societies and nations. As every organisation becomes a sustainable organisation, every leader of those organisations must pivot to exhibiting more inclusive leadership to reflect the new world paradigm.
Q: How is the UK fairing in being interconnected and sustainable in local communities? We've seen the lack of tech in education during Covid-19, for example.
A: Not really my area of expertise but my personal opinion is that there is a journey to be travelled here and we are just at the beginning. Off the back of Brexit, the UK has an opportunity to redefine itself as the leader in connecting underprivileged communities in the best broad band, physical devices and digital skills to service the revitalised post Covid digital economy, providing jobs and security for the many and to build back better. We see a primacy of purpose for government and business as we enter the decade to deliver for a sustainable future.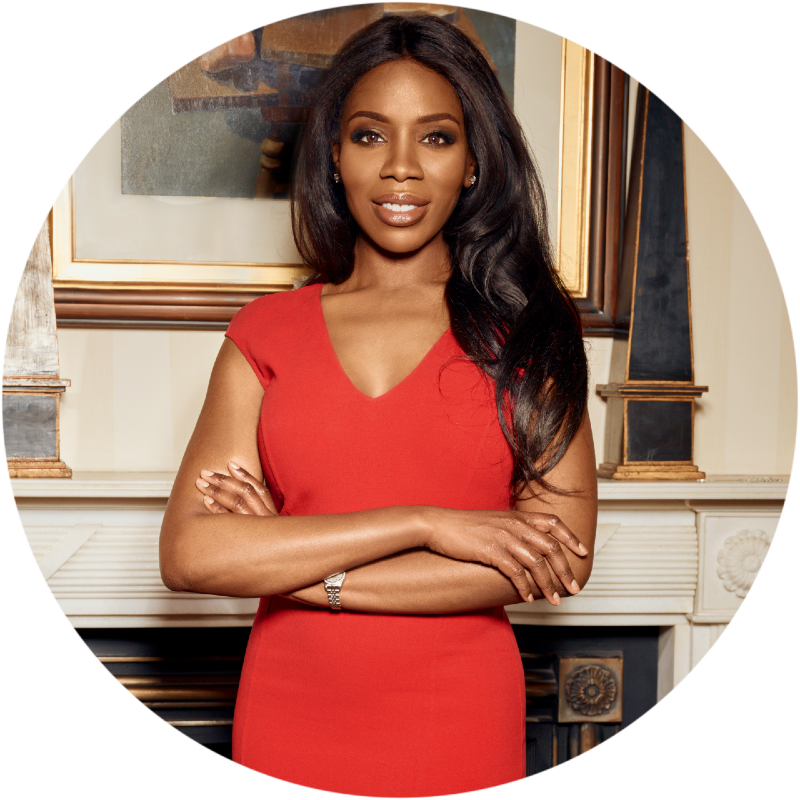 Cecilia Harvey
CEO/Founder & Chair
Hyve Dynamics / Tech Women Today
SESSION: Fireside Chat – The Evolution of Zero Trust

Q: Do you think there's a danger of leaving a good place, good employer, but simply wondering if the grass is greener? Becoming stagnated, potentially due to COVID and our current situation, and impulsively moving?

A: There is always a risk of going to a new place.  But there is also a risk in staying. I think the most imports thing is to continuously be aware of your options and the always evaluate your options.  You never want to be in a situation where you do not have multiple options in order for you to feel secure and stable.

Q: Do you have any virtual interviewing tips that you could share?

A: Taste the wine before the wine tasting: Log in early so mitigate any technical related delays. Test the video and sound in advance. Consider getting a wi-fi booster to ensure you don't have any connection issue during virtual interviews.
Q: How about internal growth during a pandemic? Manoeuvring things like pay rises, promotions, asking for more responsibility during a difficult time for companies etc.
A: Always be aware of how the company's outlook in terms of compensation for employees. The most important thing is to explore your options internally and externally in regards to compensation. 
Q: For us working in HR, do we need to up our game to keep top talent in the hybrid working world? As employees leave for greater flexibility?
A: People should have visibility to the career opportunities available in the company.  Promoting those opportunities to the organization can help employees to understand they have options to explore internally.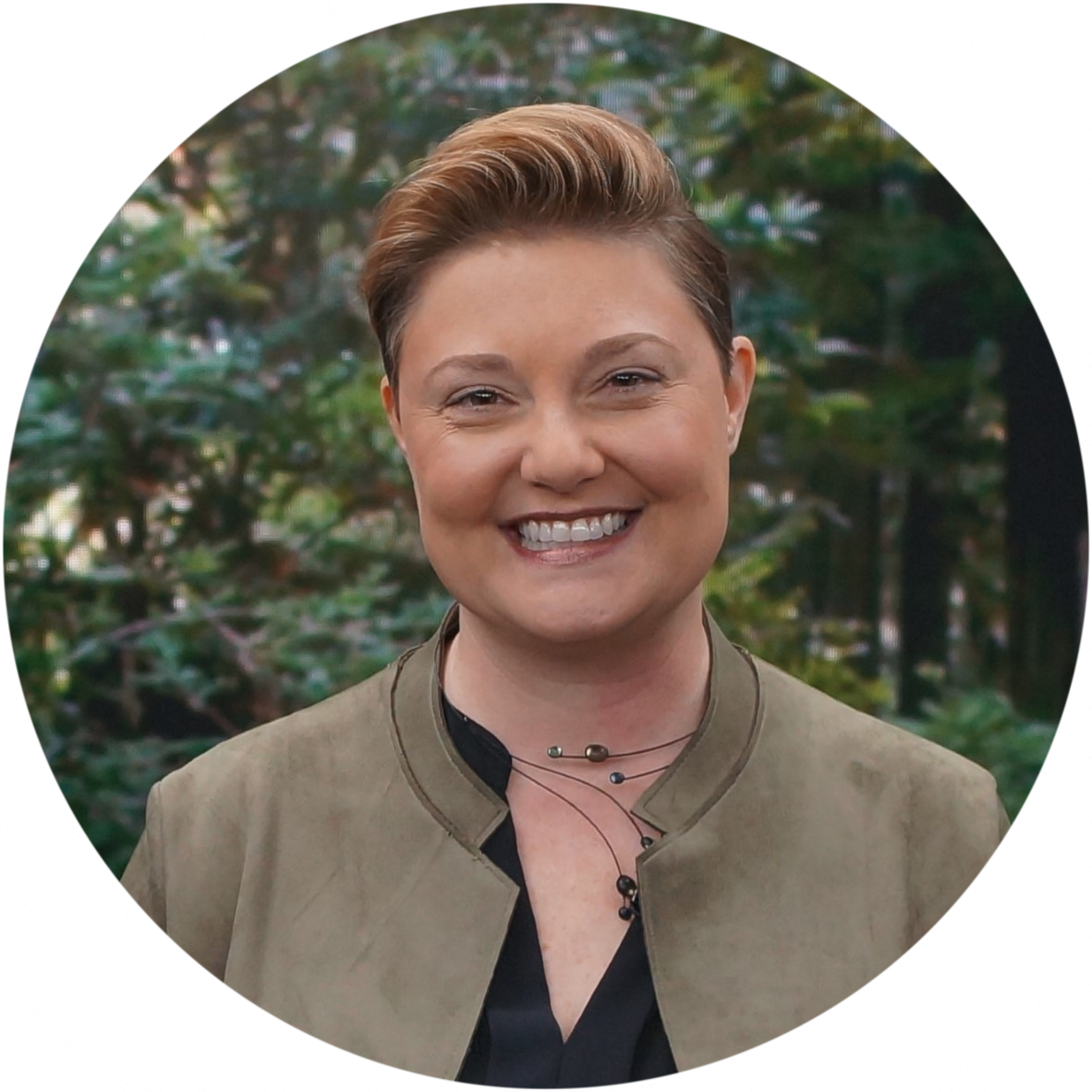 Kathy Baxter
Principal Architect, Ethical AI Practice
Salesforce
SESSION: Fireside Chat – The Evolution of Zero Trust

Q: How do we promote ethical AI designed for users? So making sure users understand how their data is being processed in AI systems to create trust?

A: Organizations needs to prioritize the creation and/or implementation of responsible AI. That involves many things including ensuring training data are representative of everyone the AI system will impact and that it is assessed for bias and accuracy. It also requires that models are assessed for bias, fairness, explainability, and potential harm or impact, esp. on vulnerable populations. And organizations must continually monitor their AI systems for bias, fairness, and harm. Machine learning by definition learns and changes over time so it is not something that you can set and forget. And finally, organizations must commit to transparency in how data are collected, used, and how their AI systems are making decisions. They need to make it easy for their customers to find what data has been collected, any inferences that have been made about them, and allow them to correct or delete that data.
Q: How do you start having that collaborative conversation across organisations? Who should we be speaking to? The Data officer? The CEO? The CTO?
A: Ethics is like Security; it requires every employee in a company to be successful. You can have a massive security organization but all it takes is one employee to have a weak password on a post-it or click on a dodgy link in an email for a massive data breach to occur. Similarly, you can have a massive Ethical Use team but if the individuals building products, selling and marketing them, or leaders in the company rewarding behaviors don't know what it means to create, sell, and support responsible technology, it doesn't matter. As Joaquin Quiñonero Candela once said, "Ethics live in the everyday design decisions." So every employee needs to be trained and incentivized to do the right thing. 
Q: How do you ensure accountability for a global business when governance and compliance is different in each country? Do we continue to circumvent these geos?
A: There is a minimum threshold that every organization should adhere to, regardless of location: Protect human rights and the data you are entrusted with. This covers privacy, health, safety, freedom of choice, equal access to economic opportunity,… The UN Guiding Principles on Human Rights are generally agreed to around the world & if you ensure that you are designing technology that protects those rights first and foremost, you are a long way to complying with regulations in many locations. That is not sufficient; however, so you need people in each location that your products or services are sold in to ensure that you understand what the legal requirements are, as well as the culture, values, and context of use. To be ethical, meeting legal requirements is the minimum threshold you should aim for.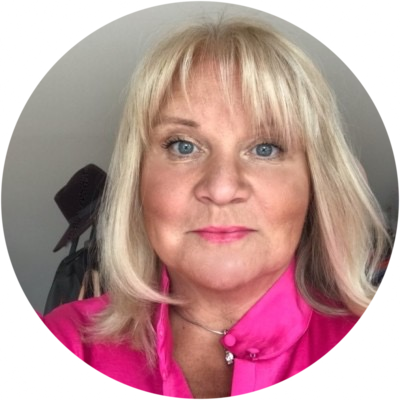 Joanne Webb
Founder
The Girls Club – Network
SESSIONS:

Fireside Chat: Are you truly supporting your people? 

Lightning Talks: Making a career shift during a pandemic – best or worst decision?

Q: Do you think there's a danger of leaving a good place, good employer, but simply wondering if the grass is greener? Becoming stagnated, potentially due to COVID and our current situation, and impulsively moving?

A: There is – but how much is it really a danger? There's always the issue of what if – which is even more 'dangerous'? In my opinion, you should seize the moment – but of course, NEVER burn bridges. Go for it…but leave the door slightly ajar …if you want to go back…but betcha won't!

Q: Do you have any virtual interviewing tips that you could share?

A: Wear something that makes you feel comfortable and confident. Block colours work well…. Patterns can be distracting. One of the best tips that I was given recently is watch TV presenters / newsreaders…. They've got it sussed. Watch what they wear, where they appear in the screen – and of course, test the connections before the actual interview! Apart from that be yourself. Remember you're interviewing them as well as they'r interviewing you….you're fabulous – they need to help you make a decision to work for them too! Try and think about what they're looking for and anything that they may be concerned about….ask questions, and make it a conversation. Good luck!
Q: How about internal growth during a pandemic? Manoeuvring things like pay rises, promotions, asking for more responsibility during a difficult time for companies
A: Some companies haven't had a tough time – those that have have needed to rely on their teams to go above and beyond. We're hopefully starting to see a turn in the economy….get yourself organised…make sure that you have a list of the deliverables that you've been able to achieve during this extraordinary time….and open up the conversation. 
Q: For us working in HR, do we need to up our game to keep top talent in the hybrid working world? As employees leave for greater flexibility?
A: I'd hope that you have a great retention scheme in already. Of course, flexibility is now something that is firmly on the agenda…and proven to work. I'd recommend speaking to the employees and finding out what they want…don't make assumptions.  
Q: How do we improve talking about authentic feelings? When Covid hit people didn't know how to converse beyond 'How are you and are you set up properly at home?'
A: It's important to create a SAFE environment and ideally should be led from the top. What's the CEO / MD saying? If employees see their leaders being open and honest, then they'll know that it's OK to speak….and make sure that you listen and acknowledge! 
Q: How can we overcome the idea of presence which can also impact how some people's decision-makers view capability and progress?
A: Firstly, I'd recommend that you speak to your manager and ask how they like to communicate and what information they want / share with the management team…and then communicate to them in that way. 
Q: These initiatives should ultimately be employee-led, to understand what is needed. How do you bring your people into that discussion, and try to meet all needs?
A: Once again, it's about the environment that you create – and it being endorsed by senior leadership. Create a safe space, listen, acknowledge and act upon it. Actions, even small ones at first, will mean a lot!
Q: We risk losing employees if we don't offer 100% flexibility – there is a healthy job market, and companies that can now offer this. Should we shift to meet this?
A: I'd hope that you have a great retention scheme in already. Of course, flexibility is now something that is firmly on the agenda…and proven to work. I'd recommend speaking to the employees and finding out what they want…don't make assumptions.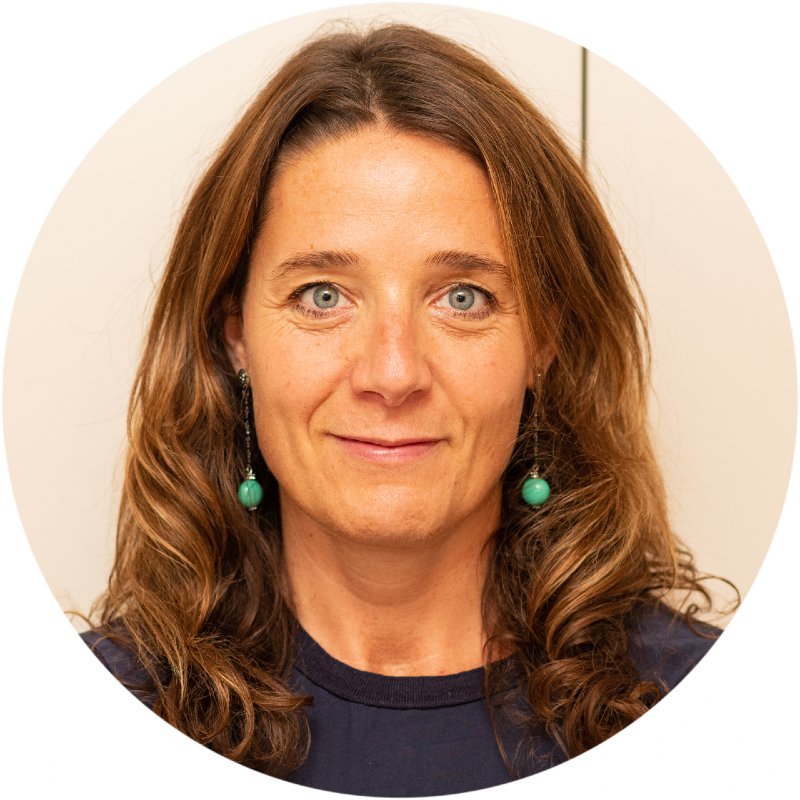 Barbara Gottardi
CIO
Vanguard Europe
SESSION: Fireside Chat – Are you truly supporting your people? 

Q: Do you think there's a danger of leaving a good place, good employer, but simply wondering if the grass is greener? Becoming stagnated, potentially due to COVID and our current situation, and impulsively moving?

A: I think thinking that the grass is always greener is naïve…but it could be a different shade of green. You never leave to escape the current situation, you leave because it is a good opportunity to do something else/different/bigger. If you think you can learn something else and push yourself outside your comfortable zone then you should consider the move.

Q: Do you have any virtual interviewing tips that you could share?

A: Be yourself – no matter which tool you are using for interviewing (phone, video or face to face)
Q: How about internal growth during a pandemic? Maneuvering things like pay raises, promotions, asking for more responsibility during a difficult time for companies
A: It shouldn't make a difference – a difficult time can always be used as an excuse (economy, sales/revenue, pandemic..). Pay rise and promotions should be based on criteria that don't change with the external factors. We should always ensure fair and objective process. The only thing is that we should include much more empathy in the process this year due to many people difficult personal circumstances.
Q: For us working in HR, do we need to up our game to keep top talent in the hybrid working world? As employees leave for greater flexibility?
A: Absolutely – your role is critical to the success of people/talent now and people/talent are the best foundation of a successful company. Put people first and not company first – and remember what flexibility is ….it is not "one fit all".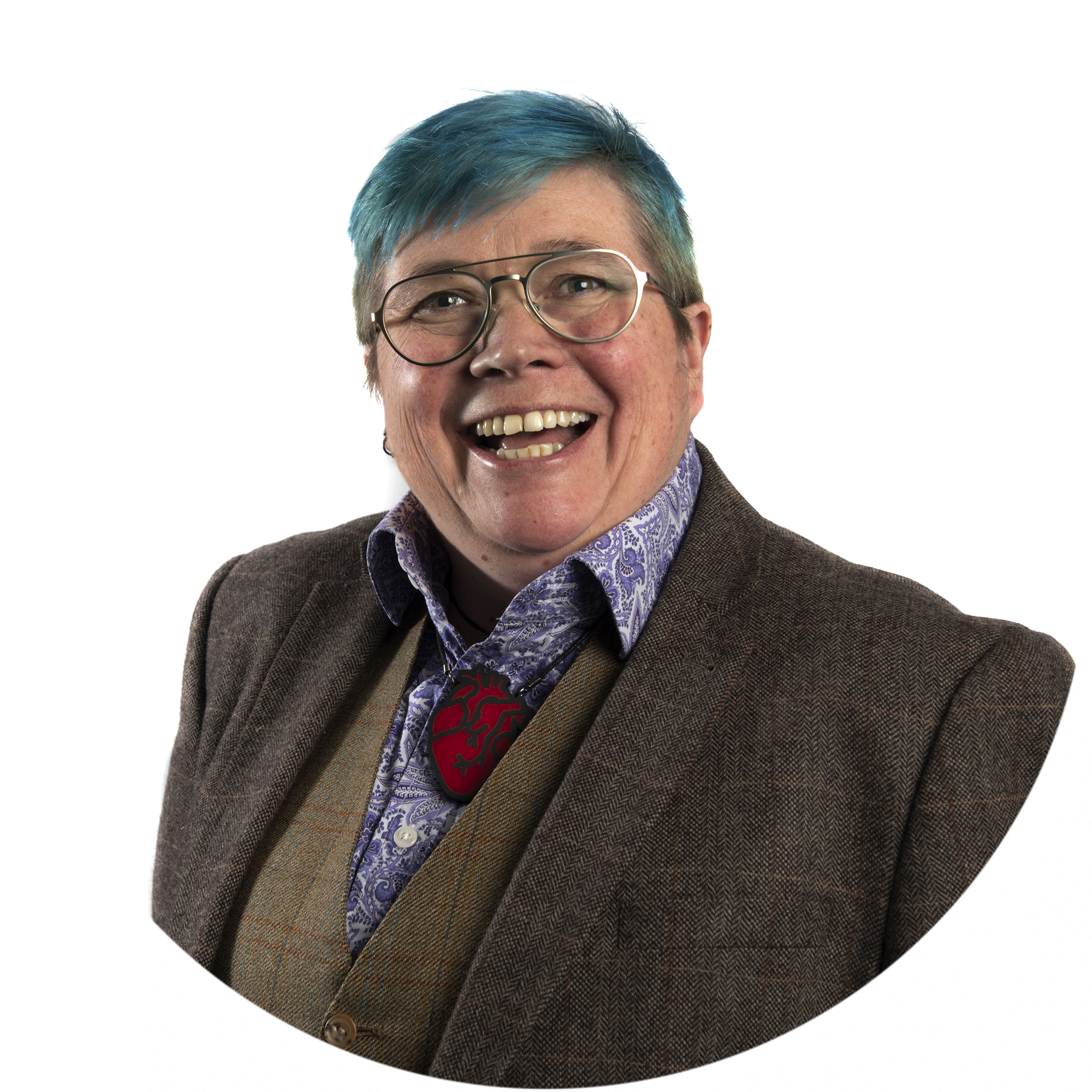 Dr. J Harrison
Harbinger of Change
ThoughtWorks
SESSION: Keynote – Inclusive Teams Deliver

Q: How do you flag this up if a colleague in your team has switched off until it is their turn?

A: It is about the tone that everyone sets, and the mindset of the standup. Run a quick refresher on doing standups – it's reporting to the whole team not to a delivery/project manager what is going on. Doing this and rotating the facilitation can reset people's mindsets.

It is also about being gentle on this – you can start to call on the colleague who is switched off, e.g. this to me looks like a blocker, what do you think colleague? – find ways to engage the whole team in discussions. This might break the standup a little and you then have to create a Tech Huddle to have those wider discussions.

By focussing first that everyone has the same understanding and expectations of a standup that resets the whole team's behaviour, which avoids calling individuals out for things that the team has slipped over time.
Q: Amazing inspiration! How do you view organisational drive for creating their own 'Culture', something which is potential measured on the wrong outcomes?
A: You can only manage what you measure. If we get focussed on numbers and meeting specific targets, we sometimes forget the actions those targets were driving us towards. Which is why it is about making an inclusive space over reporting numbers.
The culture will determine the mindsets that everyone will bring to the discussions and meetings. If we aren't focussed on the right mindsets, the culture can end up empty actions, or track in the wrong way.
One of the tools I like to use is a Team Canvas, or a Social Contract for the Team – this allows the "norms" of the culture to be discussed and spelt out. Are we the team that brings in cake on our birthday? Or will someone on the team get a cake when it is my birthday? Do we have evening drinks, or an afternoon coffee as our team bonding? One team I was on had a lot of people who didn't drink, so we had Friday afternoon icecreams – and sat around for 30 mins eating icecreams and chatting late on a Friday, which built the team culture as one that is very inclusive of all different cultures.
Q: How Important Is Diversity To You, And What Value Does It Bring?
A: Obviously, diversity is very important to me, as someone from traditionally under-represented groups in STEM. I think inclusion and equity are far more important than diversity – while diversity can be measured as numbers, it is making spaces where people feel capable to bring their whole selves to work that is important, and where the value comes in. Having diverse people on the team, and not making space where they can share their voices and lived experiences safely, means they will not feel included.
Being Equitable in our thinking is also important, recognising there are voices that are not likely to be in the room, and seeking them out, and enabling them to part of the conversation is an important part of inclusion. Giving people the autonomy and agency to take part in conversations, and to express when they are not feeling comfortable is important. Making the changes required to improve their ability to participate is necessary.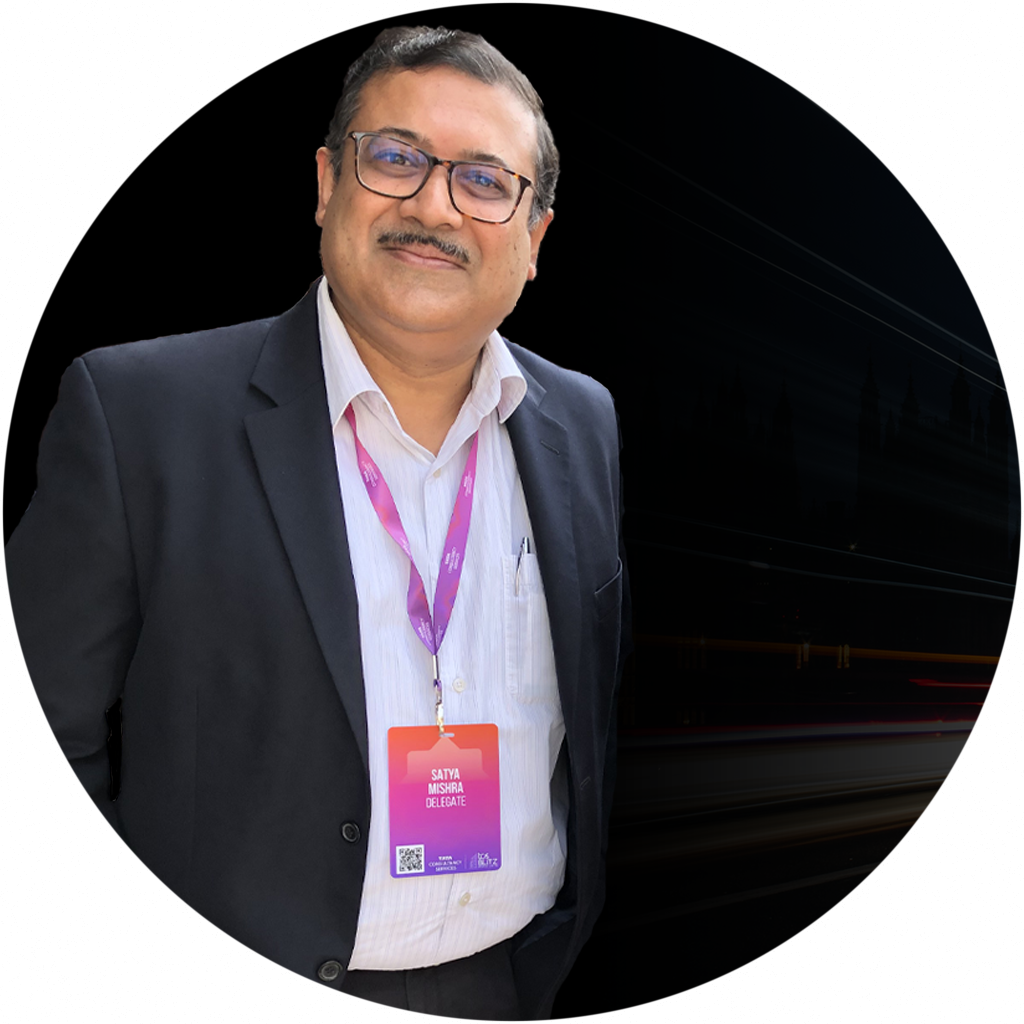 Satya Mishra
Vice President and Business Unit Head – BFSI
Tata Consultancy Services
SESSION: Presentation – Digital Transformation Leading to Purpose-Led Growth

Q: What are the key challenges of digital transformation?

A: Ever evolving customer needs and technological challenges aside, one other key challenge of digital transformation is defining and shaping the organizational culture to prepare for the transformation. While technology can still be changed and modified, the org culture aspect takes time and needs to be proactively woven into the Digital transformational Change management.

Q: Do you think the pandemic helped push the digital transformation agenda?

A: Yes, the pandemic has not just helped push the agenda but also re-defined it in terms of priority. The Environment, Social, and Governance is now the driving factor for any digital transformation change.
Q: While organizations might believe and drive purpose-led growth, what should be the direction of travel such that the purpose is steered by their employees too?
A: While the leadership can help define the vision and belief, it will be driven my mid-level managers. So, it is imperative that the mid-level management are key drivers of this journey and all changes and vision are communicated to and via them. This involvement and communication need to be through inspiration by storytelling rather than just cascading information and vision.
Q: Why does digital transformation matter?
A: The customer and the world around us are ever changing and evolving. A good look around ourselves answers this question – the advent of Netflix, Air BnB, Uber are a few examples of the answers to changes. This ongoing transformation constantly needs to result into customer-centric products and services to ensure more value. In our industry it is enabled by digital transformation.
Q: How do you think senior execs can get more involved and become more accountable?
A:  The senior execs need to drive the organisation's culture and identify & resolve the areas that might prove a bottle neck. They also need to be more in touch with people 'on-the-ground' through connects which also result in insights from day to day operations. As far as accountability is concerned, while a number of mechanisms can be in place, the Business outcomes & Market forces instil accountability in senior management.
Q: What would be the advice on accelerating the pace of transformation?
A: The one major roadblock in accelerating the pace of transformation is cautious management culture. Another one, is acceptability of changes & the organisational culture. For an accelerated pace Culture management and agility in terms of quick recourse, implementing changes, need to be the focus areas. Culture management and agility can together ensure a fast-paced transformation.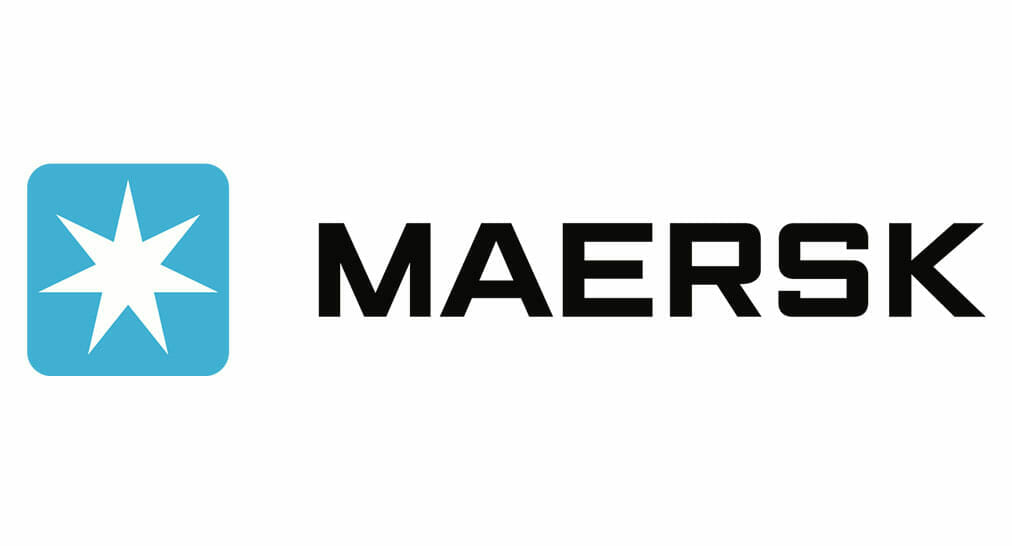 SESSION: Presentation – Together all the way?

Q: Do you think setting KPIs or targets for diversity and gender diversity is detrimental to the Diversity journey?

A: We do not think they are detrimental to the D&I journey – but they are not the only consideration, they are part of a multi-faceted approach to ensuring equality in the work place. By demonstrating progress, or lack of, toward a goal can be seen as a positive in visibily demonstrating change. The purpose of setting a KPI needs to be well understood as to what the desired outcome is linked to the KPI – and one KPI must not be detrimental to another. For example, there is little point in achieving a 30% recruitment target for women, if a furher 30% have left the organisation. Equality is about more than just KPIS. Therefore, a multi-pronged approach is needed with clear understanding of how KPIS will help not hinder.
Q: While diversity is great for business & the bottom line, how do we get leaders to focus on it simply because it's the right thing to do?
A: By ensuring diversity in an organisation, studies have shown a direct correlation to the bottom line and it is not a negative to draw this connection and be a good motivator to keep up the diversity and inclusion agenda. However, being a great place to work, being attractive to all members of society and being conscious of inclusivity are what many organisations are striving to be in the 21st century. With the competition for good talent being high, differentiators are important culturally and focusing on topics such as the environment, social conscience and D&I are increasingly noted as attractive qualities in an organisation. Being the right thing to do will make sense in terms of the bottom line and culture – so is a win-win.
Q:  How do you ensure intersectionality in your diversity work – supporting women of colour, LGBT women, women with disabilities etc?
A: Maersk are working across all aspects of D&I, supporting individuals and communities through networks, initiatives and recruitment. We have recently seen the Rainbow container travelling the world to different ports, actively showing our support for all communities.
Q: It is interesting that you have opened your group to men. How important is it to you to have men both sponsoring and included in your network?
A: As men still make up the majority of our workforce, and indeed many senior and Board positions across the globe, we felt it vital to include men in both the sponsorship and network. By coming together collectively, we can then begin to open the dialogue, to see issues from all perspectives and to be working together to resolve, rather than apart. Our fundamental offering is Together All the Way – and this is absolutely true of working to address the gender and equality questions in our organisation and wider community. By not including men, we feel we are limiting that conversation – we need to change the dialogue, we need to see hearts and minds change for all of us, no matter what gender. Therefore, made sense to us to do this together. Also we felt that if we didn't include men – we would ourselves not be inclusive – all voices and views are important. 
Q: What can companies do to ensure that their diversity work is not performative, or a tick-box. What tangible steps can companies put in place to put people first?
A: Well, for Maersk – one of our core values is our People, our employees, so we have a good start to put our people first and foremost at the heart of what we do. We have seen this many times over, including the response to the challenges in the current global pandemic situation. Maersk as an organisation has provided care internally and externally to so many who need it and with our people as a core value – our leaders are passionate about this value and both through actions and words, address these needs every day. DIversity is part of this – not separate – it is part of the dialogue and ongoing care fostered in our organisation. If other companies value 'people' the tangible steps will follow. There are still areas we are learning and improving on, but belief that people are valued is core to this. Pro-activesponsorship from senior leaders, actions not just words and networks such as our RISE women's network, help move us from a tick box to being part of the culture – part of 'how we do things round here'. We are on a journey – but each step counts to the overall outcome.
Q: The pandemic has done damage to diversity and inclusion efforts, what are you doing to combat the backwards steps for women, and all underrepresented groups?
A: We are continuing the dialogue – we are continuing to work across Maersk to see where needs are and take action to address. We are sponsoring from the highest level in the organisation and making topics part of our daily agenda to resolve. Maerks is a global company actively working to address global issues – both from a central and local perspective. For example, we recently held a targeted recruitment drive in India focusing on women in technology and have recruited over 30 women into positions at all levels.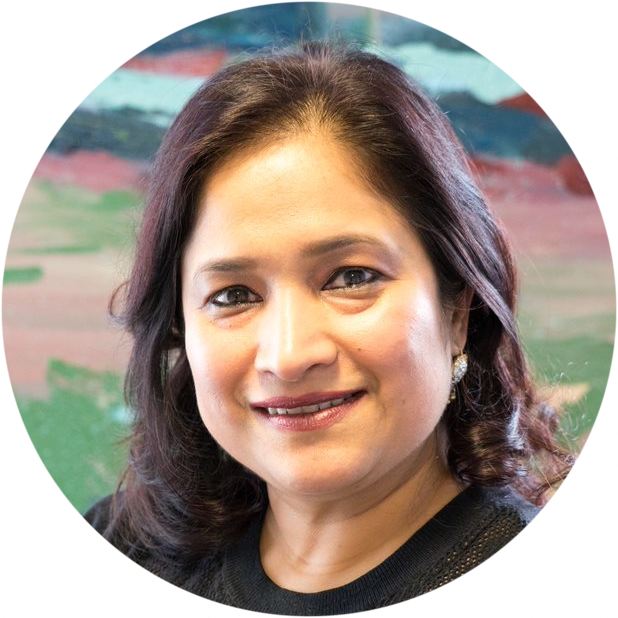 Ruchi Aggarwal
TEDx Speaker, Director Business Development
University of Lincoln
SESSION: Keynote – Get off your sticky floor. Liberate yourself with a growth Mindset

Q: How do we develop our influential skills and live like it becomes an unconscious habit? Any tips you might have?

A: A high degree of Relational skill (self worth) is a great starting point, for when it is that we feel confident in ourselves that we begin to get people along with our decisions (influential skills). And the best way to do that is actually through knowledge. If you are an expert in the work you do – and are knowledgeable such that people lend an ear to your advice, influential skill will automatically get accumulated. Hope this helps!

Q: How can this concept apply to us as individuals in our own careers?

A: I assume you are referring to the Growth mindset of the 3 box model. It totally can translate to our personal lives! As I mentioned in my talk as well, we bring our whole selves to work – and hence all concepts that apply to work, apply to us. Here is how, to my mind. Anchor your present and make it most efficient (Box 1). Ensure that every opportunity to optimize that is taken. In parallel, keep an eye on where you want to go – how you see yourself ready for the future opportunities (Box 3). If you can identify that space, you invest in doing things that will take you there. There is a risk it may not pay off (eg you may get the training, but not the job) … but it will be worth taking that educated path of risk. In this process, you may need to stop doing things that don't align with your aspiration for the future. Drop those tasks and feelings along the way – and work towards Box 3.