Removing barriers and creating builders
Maureen Lonergan, Director of AWS Training and Certification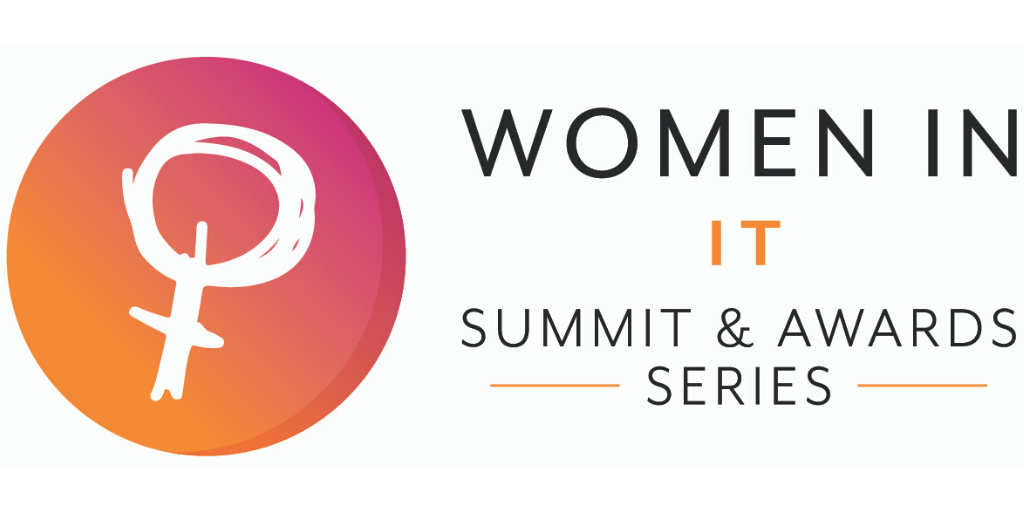 Last month, Maureen Lonergan, Director of AWS Training and Certification, delivered the keynote speech at the Women in IT Awards NYC. The event, in its third year, recognizes the dedication and efforts of women and allies in the tech community. Maureen shared the importance of removing barriers and creating builders through education and training to elevate women and other underrepresented groups. The following are her prepared remarks.

It's an honor to celebrate so many talented women tonight. We've all had different journeys to get here, different experiences that have shaped our paths to tech, and different reasons for why technology matters to us. I suspect, though, we all have at least one thing in common – a love of learning. Learning is fundamental to staying on top of the rapid change of pace in our work, and for me, as the director of AWS Training and Certification, learning is my work.
I have a deep belief in and passion for education. It's truly the great equalizer. Particularly in technology, access to education makes a remarkable difference in people's lives, helping them navigate and thrive in a world that is constantly evolving. Education opens doors to jobs that people may have thought were out of reach or, in some cases, didn't even know existed. At AWS, we know what learning can do for people and believe we have an opportunity to provide cloud education that can improve the lives of people around the world.
Closing the cloud skills gap with AWS and creating a diverse workforce
Over the past decade, cloud technology has transformed everything from how we work and do business to how we consume entertainment, how we exercise, and yes, of course, how we shop. Organizations around the world need highly skilled people who know how to build in the cloud, but even in today's modern workforce, these people can be very hard to find.
To build up that workforce, we focus on providing accessible education that levels the playing field for anyone who has the desire to learn cloud computing. When you remove barriers to education, you can create a stronger and more diverse team of builders. That's why we're intentional about investing in our education programs. We want to reach non-traditional learners who might not be thinking about careers in the cloud.
Like many of your companies, we are working to expand access for women and other learners from underrepresented groups. A diverse workforce goes well beyond a focus on gender or ethnicity and embraces a true diversity of thought, experience, and background. With all of this in mind, we provide opportunities for people who want to learn and grow, and change the trajectory of the careers and their business.
Increased need in the current environment
This mission has never been more pressing. The world is shifting rapidly, with economic changes that force businesses to make thoughtful, and sometimes hard, decisions about what direction to move toward. Each of us has been touched in some way by this pandemic, with unique challenges to bear. But we must also recognize the outsized overall impact COVID-19 has on women in the workforce. Recently released studies from McKinsey and Lean In tell us that:
Women are losing their jobs at a higher rate than men.
Women of color are more likely to risk their health in frontline, essential-service roles.
And, something many of you may be feeling—women are more likely to shoulder the additional challenges of balancing work with family obligations, such as their children's distance learning or caring for an ill loved one.
All of this presents a very real risk of women falling behind or dropping out of the workforce entirely. With education and opportunity, we can help mitigate some of this impact by opening the doors of technology for builders of all backgrounds. I'd love to share just a few of the ways we're doing that at AWS.
Building bridges to cloud skills
One of the efforts I'm most proud of is a partnership we built with a consulting company in our hometown of Seattle. During an Advisory Board event last year, I met a young woman who wanted to build cloud skills among women in non-technical roles at her organization. Together, AWS and the partner built a solution that  exposed these learners to the fundamentals of the cloud.
We hoped for 300 participants, but to date, we've had almost 900, with great support from the company's CEO and senior leadership. These women are now better equipped to understand their business and support their customers, and we're thrilled to help them increase their value to the company and broaden their career opportunities.
While many of our programs are meant to bring new learners to the cloud, we also help those in early-stage technical roles accelerate their journeys. These are folks in roles like solution architect, technical trainer, and professional services consultant. AWS Tech U is a residency program that builds the technical and professional skills of diverse talent within our own AWS organization. Our goal with these learners remains consistent—we want to use education to advance their skills and their careers. And sometimes, we get really fortunate to see the education come full circle. This is exactly what happened with three members of our Tech U program.
These young women saw a need for cloud learning in K-12 students. For their final capstone project, they innovated a project-based, play-learning product that teaches children how to code. They developed curriculum aligned to STEM education standards, Internet of Things development kits, and guides for educators to help students work through lessons. Their project is now being incorporated into AWS's learning offerings for K-12 students, and we're excited that the women who created it have been hired to lead it. Through their own educational experience, they are now inspiring future builders.
Ultimately, I think that's what it's all about. Learning as much as you can, and then using that knowledge to help the learners that come after you.
Call to action
I'll close by saying that it's a tremendous honor and privilege to be here with all of you. As women in tech, innovation is in our DNA. Let's use that to help the women who come next. Throughout my life I've seen the power of women helping women, and collectively, we have the chance to educate and empower the next generation. By removing the barriers standing in their way, we can create a diverse community of builders and drive innovation around the world.
And most importantly, we can change lives.
Each of tonight's honorees are proof of that. Congratulations to each of you, and have a wonderful evening.