VentureCapital Magazin

VentureCapital magazine has been informing investors, innovative entrepreneurs and intermediaries about trends, transactions and backgrounds related to private equity capital, entrepreneurship and technologies since May of 2000. Together with the online products VC-Magazin.de and the weekly Private Equity Flash, VentureCapital magazine is the leading private equity portal in German-speaking regions.
Our mission is to provide the best available overview of market developments, competition and trends in the industry. VentureCapital magazine sees itself as a platform and intermediary for/between investors and consultants, representatives of the private equity sector, companies and entrepreneurs: from founders to established SMEs. With a broad range of content related to venture capital/buyout investments, technology trends and tax & legal, the magazine and online products represent the equity capital and founder culture in German-speaking regions. We inform professional investors with the latest study results and technology trends, and innovative entrepreneurs with specific know-how related to business financing, growth and technology. The vision is to be the leading platform for the investment industry in the DACH region, across media.
Distribution/target groups: In single and bulk subscriptions to:
Private equity, corporate & institutional investors

Venture capitalists, business angels & family offices

Innovative entrepreneurs (including portfolio companies of renowned funds) & founders (including participants in renowned business plan and founder competitions)

Innovation & technology centres, research institutions & university libraries

Lawyers, M&A consultants and representatives of science and politics
Targeted distribution also takes place via applicable industry events, expert conferences, conventions and other events!
Berlin Valley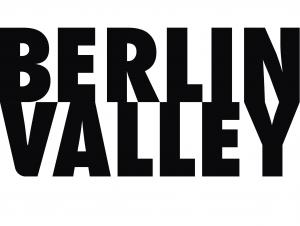 The manager magazine of tomorrow, flagship in the NKF Media portfolio, Berlin Valley presents the most exciting topics and players of the startup world on 160 pages. The editorial team analyzes current trends, conducts interviews with successful entrepreneurs, shows disruptive business models and explains current developments in the global economy. Berlin Valley is published bimonthly in an edition of 30,000 copies. Get your copy here: https://berlinvalley.com/shop/
There are exclusive opportunities for firms to be event sponsors. Sponsors achieve intense brand positioning, benefitting from far-reaching exposure before, throughout and after the event.
For more information on sponsorship opportunities contact joe.aspis@bonhillplc.com or sarah.beaman@bonhillplc.com