MEDIA & WINNERS
Contains a gallery of all photographs taken from the previous year and also lists the winners and shortlists for each category of 2018
WOMAN OF THE YEAR
A woman who has demonstrated the highest degree of IT excellence, innovation and leadership in the last year, and shone a light on the great things women in IT can achieve. Candidates should have not only have demonstrated outstanding business- and/or technology-focused achievements, but also acted as a positive role model and actively sought to bring more diversity to the technology industry. Chosen by the judges.
Sponsored by Equinix.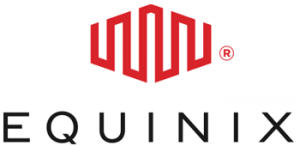 JOINT WINNERS: Barbara Hewitt – Texas State University & Christina Petersen – Salesforce
FINALISTS
Beena Ammanath – Hewlett Packard Enterprise
Suja Chandrasekaran – Kimberly-Clark Corporation
Libby Fiumara – Digital Shadows
Rashmi Gopinath – Microsoft Ventures
Barbara Hewitt – Texas State University
Vasu Jakkal – FireEye
Roojuta Lalani – Salesforce
Mei Lin Fung – People Centered Internet
Mandy Mock – Intel Corporation 
Reena Merchant – Google
Christina Petersen – Salesforce
Paria Rajai – ModelExpand
Jeannie Warner – WhiteHat Security
What an incredible night to experience alongside inspirational women and their allies who are driving change in their workplaces and communities. I was truly honored to be recognized for my work in such a beautiful setting. A big thank you to Bonhill and Information Age for creating a platform to lift Women up and recognize them.
It was a fun night and a great way to acknowledge personally and professional the hard work and dedication of hundreds of amazing women, just being in the room clears you head, makes you take a step back – breathe and realize all that you have accomplished and how much we can all accomplish together when we help each other out!
Winning the 'Diversity Initiative of the Year Award' was a game-changer for DevelopHer. It put us on the map and really showcased what we're doing!
I was nominated for a Presidential Service Award at Texas State University since receiving this award. I have had countless individuals congratulate me. I think that it helped grow awareness of the programs that I support within the San Antonio community through LinkedIn Connections.
Women working in IT need to encourage other women to choose this career and provide visible role models for their success.  The Women in IT Awards helps to raise awareness of the gender gap and is a positive force to drive change in this space.
I knew I was going to work at Intel one day as an engineer. I was determined to make my dream a reality. I now have a career as a Software Development Engineer in Test at Intel. Winning the IT Woman Rising Star of the Year Award, let me know that dreams do come true. All my hard worked has paid off. After winning the Rising Star of the Year Award, I have decided to take on my next challenge as a Power and Performance Engineer.
While I wasn't aware of the Women in IT Awards until the organizers reached out to me, I was surprised and honored to attend the awards ceremony. The huge ballroom was filled with inspiring women, and I enjoyed every conversation I had that evening. I was completely surprised to win the "Business Role Model of the Year" award, and I am proud to include it on my LinkedIn profile and in my professional bio.
I encourage women in the tech industry to participate in awards such as Women in IT—nominate yourself, nominate others, and attend the awards ceremony to meet incredible women work in tech.