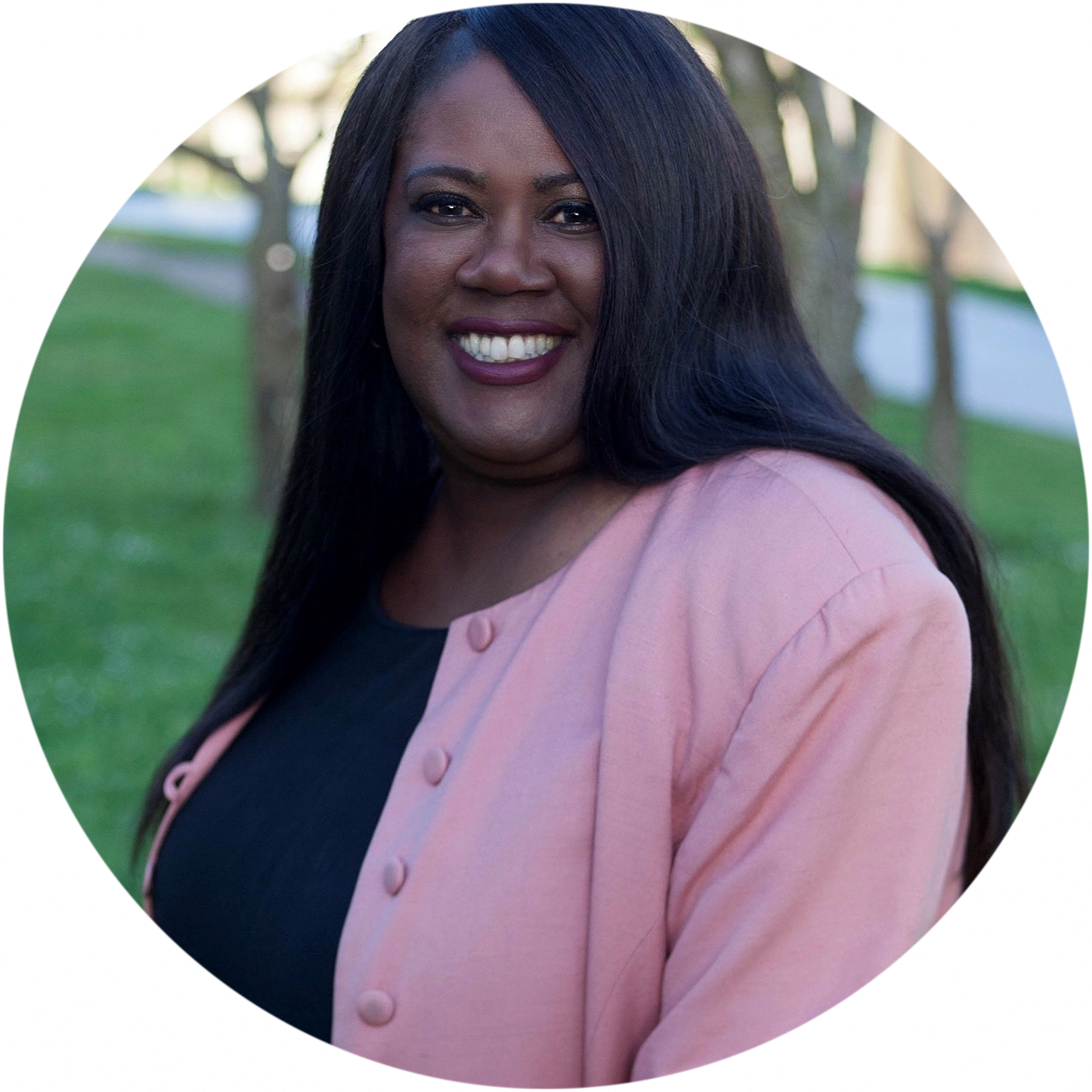 Anita Gardyne
President & CEO
Oneva Inc
Biography
Speaker information coming soon.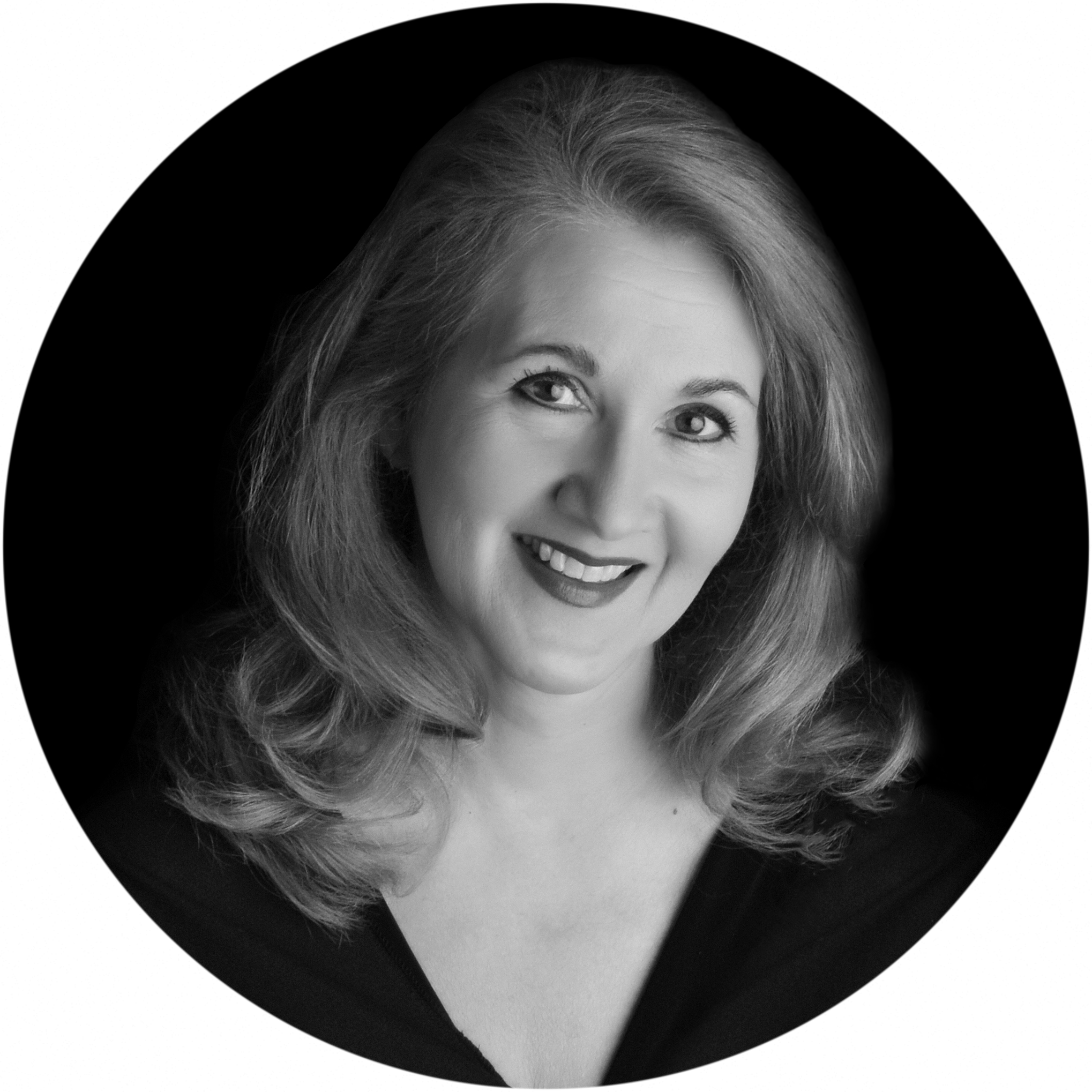 Cheryl O'Donoghue
Founder
Emotional Intelligence Leadership Resources
Biography
Cheryl O'Donoghue, MS is the author of three books focusing on emotional intelligence leadership, including the newly released How to Be an Emotionally Intelligent Leader and the 2019 release of the popular How to Be a Woman in Technology. As Founder of Emotional Intelligence (Ei) Leadership Resources, she works with organizations to transform corporate cultures through proven Ei practices, training and tools. Cheryl is also president of the nonprofit, Mission Sisters Who Work. Mission Sisters helps women in business and STEM to close the gender gap, taking the reins in their own careers with empowerment training, support and scholarships.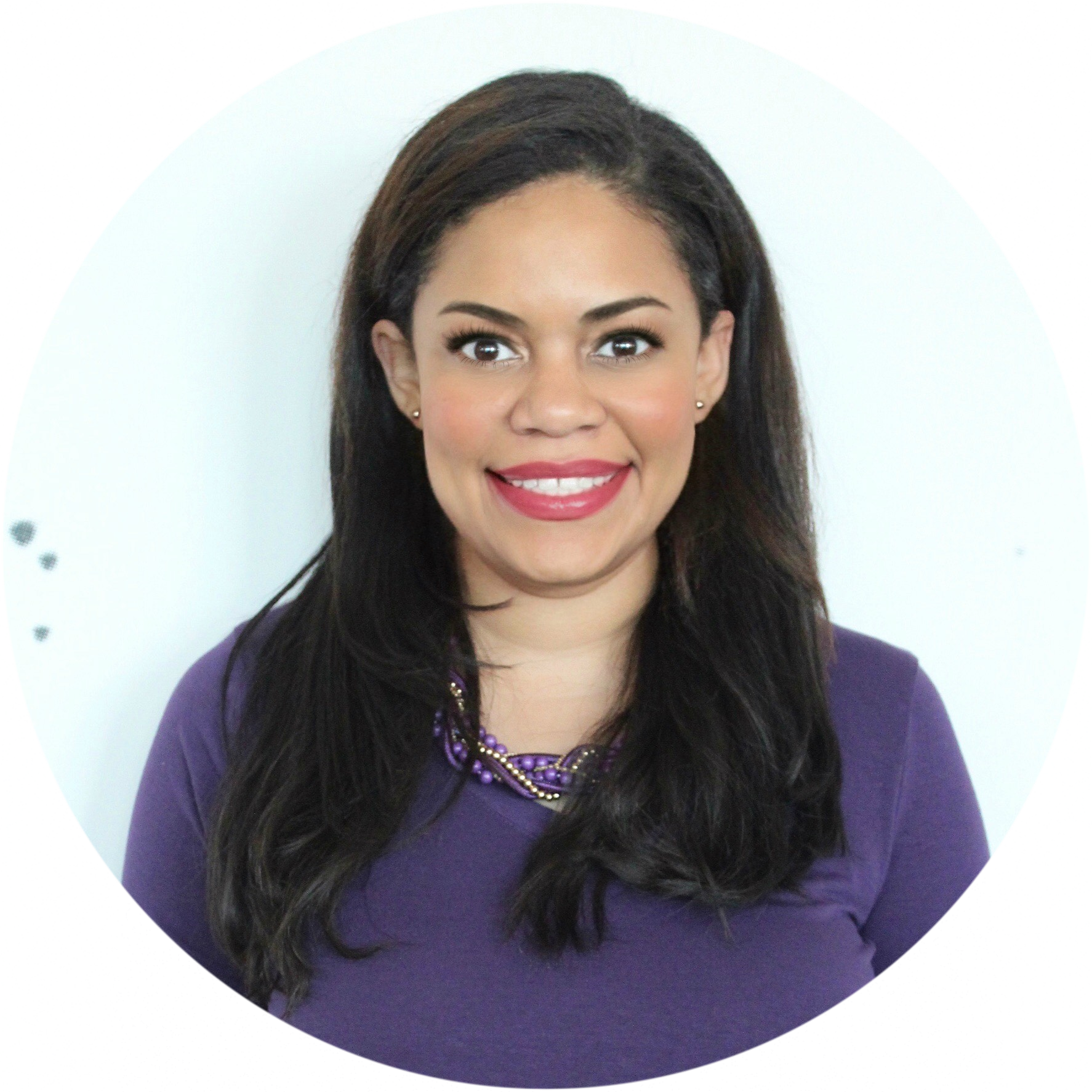 Alley Lyles
Design Producer
USAA
Biography
Alley is a design producer at USAA's Chief Design Office. She specializes in human-centered design, digital strategy, and product management. She is also a newly minted Women in IT – Silicon Valley "Digital Transformation Leader of the Year" awardee and a two-time TEDx speaker.
Alley served on former Mayor Bloomberg's first digital team to implement the City of New York's premier digital road-map. The experience catalyzed successful digital campaigns with Dell, AIG, ExxonMobil, Neste US, Budweiser, and Takeda Pharmaceuticals. With LeverageSports, she worked on virtual reality campaigns for the University of Houston and the University of Minnesota football teams.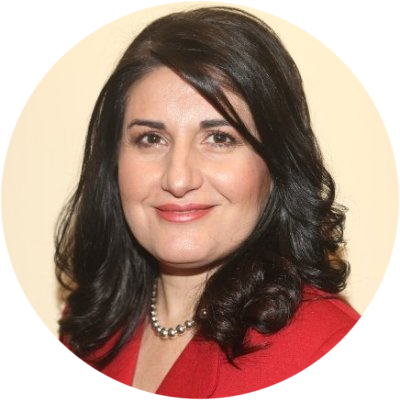 Bernadette Rotolo
Senior Vice President, Head of Global Systems
Warner Music Group
Biography
Prior to joining WMG in 2017, Bernadette started her career in Technology at Accenture before moving to Adecco Group as Group Vice President, Global Head of Solutions.  As an advocate for the advancement of women in technology, Bernadette founded Women in Tech at WMG in 2017 with a mission to assist women achieve their career goals.  Bernadette also sits on the WMG's Diversity & Inclusion Council. 
She is a board member of the Society for Information Management (SIM) and a member of the CIO Innovation Advisory Network at Lightspeed Venture Partners.  Bernadette holds a Master's degree from NYU.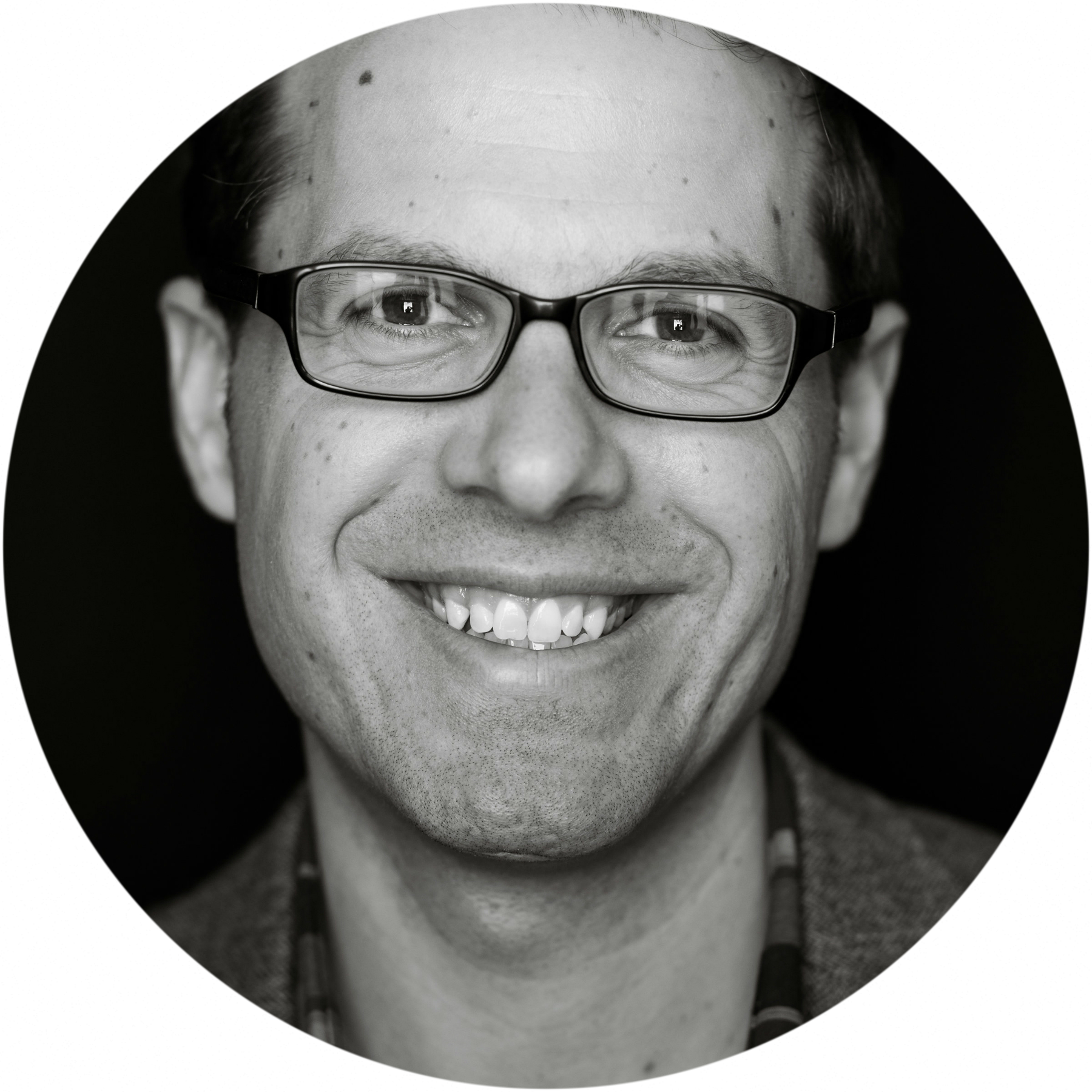 David Ryan Polgar
Founder
All Tech is Human
Biography
Speaker info coming soon.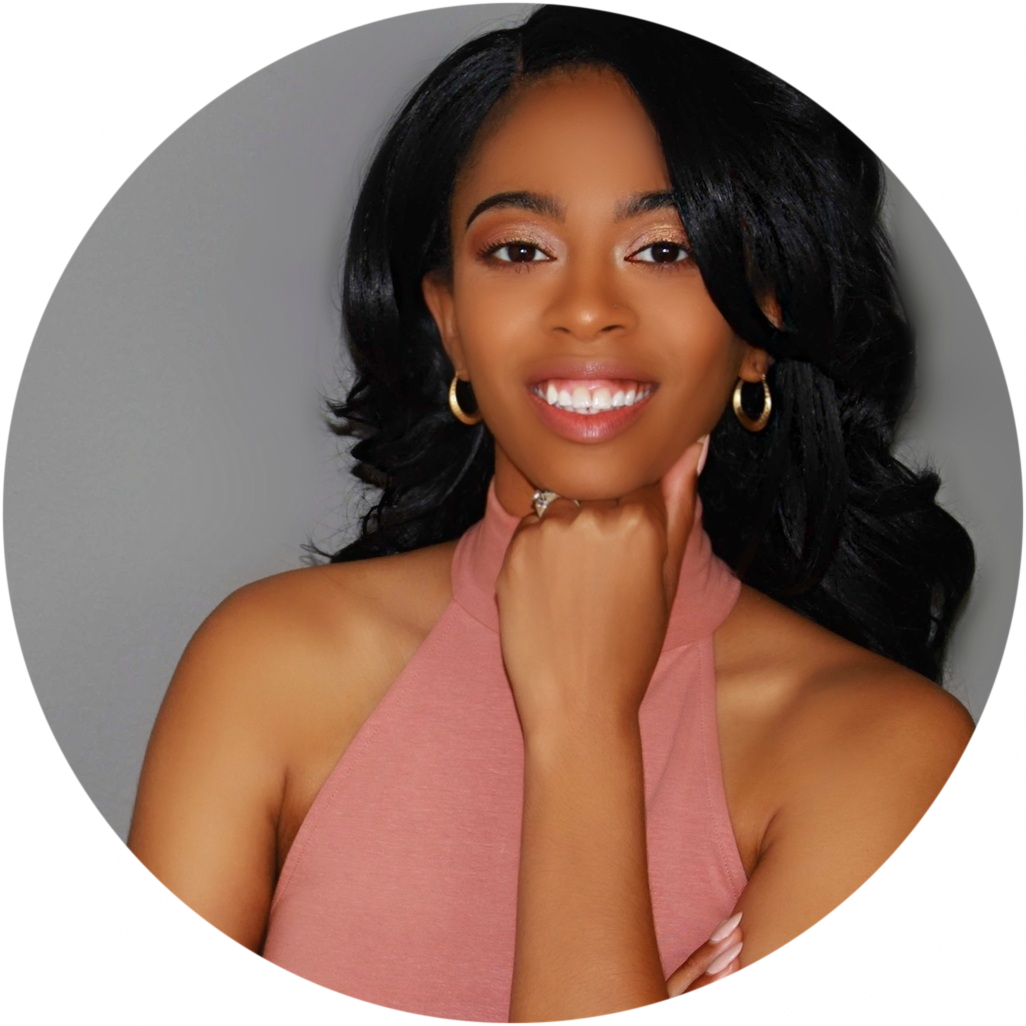 DeAnnah Stinson Reese
CEO & Principal Consultant
E3 Professional Services
Biography
DeAnnah Stinson Reese is CEO and Principal Consultant for E3 Professional Services. DeAnnah has 10+ years of experience in equitable hiring, retention, DEI education, and career development. DeAnnah and her team educates, equips, and empowers minorities to advance in their careers using her proprietary career strategizing model while also partnering with companies to diversify their leadership by creating more equitable workplace cultures. As a corporate equity educator and strategist, DeAnnah helps companies to understand the power of biases, privilege, race, and social injustices to strategize ways to cultivate truly diverse and inclusive workplaces that retain top diverse talent. More importantly, through her unconventional corporate workshops, participants are able to explore, challenge, and expand their perceptions of race through a humane social justice lens. Using her expertise, she has been able to change how underrepresented groups advance their careers and how companies dismantle corporate inequality. DeAnnah is a member of the Forbes Coaches Council, a partner with Fortune 500 companies, and has been featured in a variety of media outlets.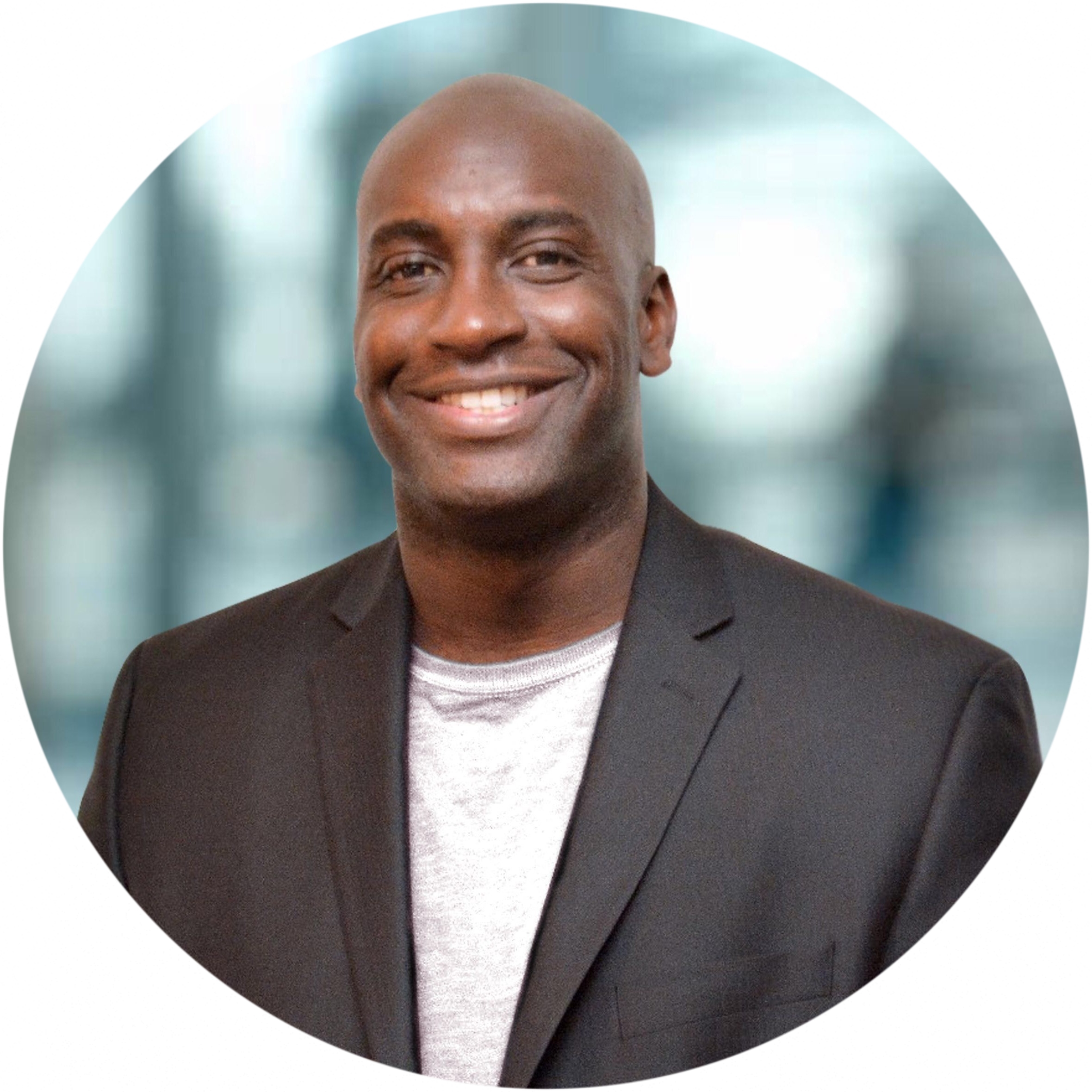 Early Boykins
Venture Partner
Start Zero
Biography
Early is a venture partner, blockchain investor, & advisor. His focus consists of driving digital transformation for financial institutions. He actively advises various digital asset exchanges, crypto-friendly banks, FinTech companies, and venture funds. 
With over 8 years of blockchain experience; Early is a lifetime member of the Bitcoin Foundation since 2013.  He is also a member of the Global Digital Finance. His involvement is in guiding the framework and best practices for compliant utilization of digital assets.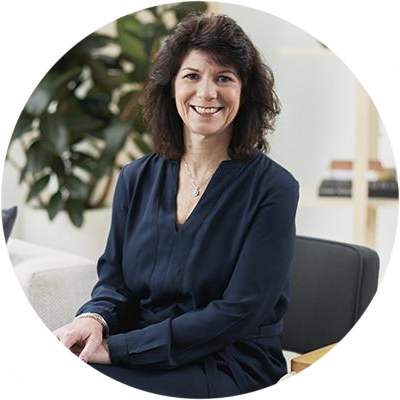 Eileen Mahoney
Chief Information Officer
PVH Corp
Biography
Eileen Mahoney is PVH's Global CIO leading the global Technology & Process Group across the fashion and lifestyle company along with being a Corporate Officer of the company. In this role, Eileen is responsible for developing the strategic direction for PVH's technology and platform solutions, business process and transformation, along with portfolio management and Information Security.  Eileen was Information Age's CIO of the Year in 2019 and member of IDG's CIO Hall of Fame.  Eileen sits on many vendor partner CIO advisory councils as well as the founder of PVH's Womens BRG (UPWARD).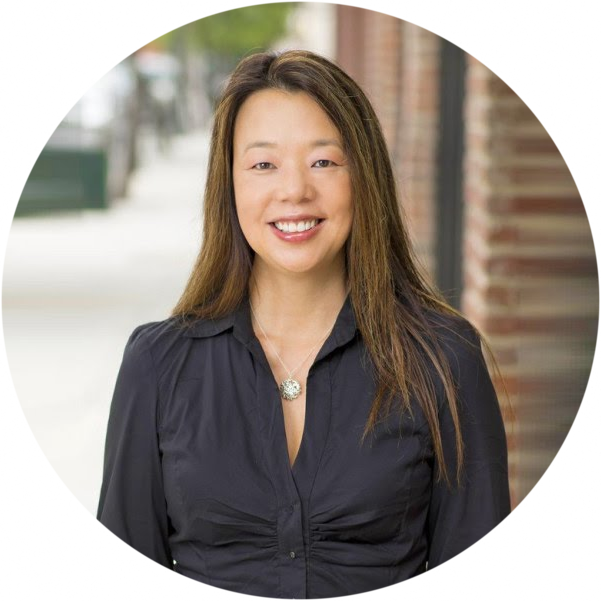 Biography
Gladys Kong is CEO of UberMedia and an expert in mobile technology and data solutions. Since being named CEO in 2015, Gladys has been responsible for assembling a best-in-class data science team and pivoting it from a social media app developer to a leading mobile data and analytics company.
In 2015 and 2016, Gladys was named one of Business Insider's "30 Most Powerful Women in Mobile Advertising." In 2016, Mobile Marketer named her one of the 25 "Mobile Women to Watch". Her expertise and passion for innovation have directly contributed to UberMedia being ranked #16 in The Wall Street Journal's Top 50 Start-Ups.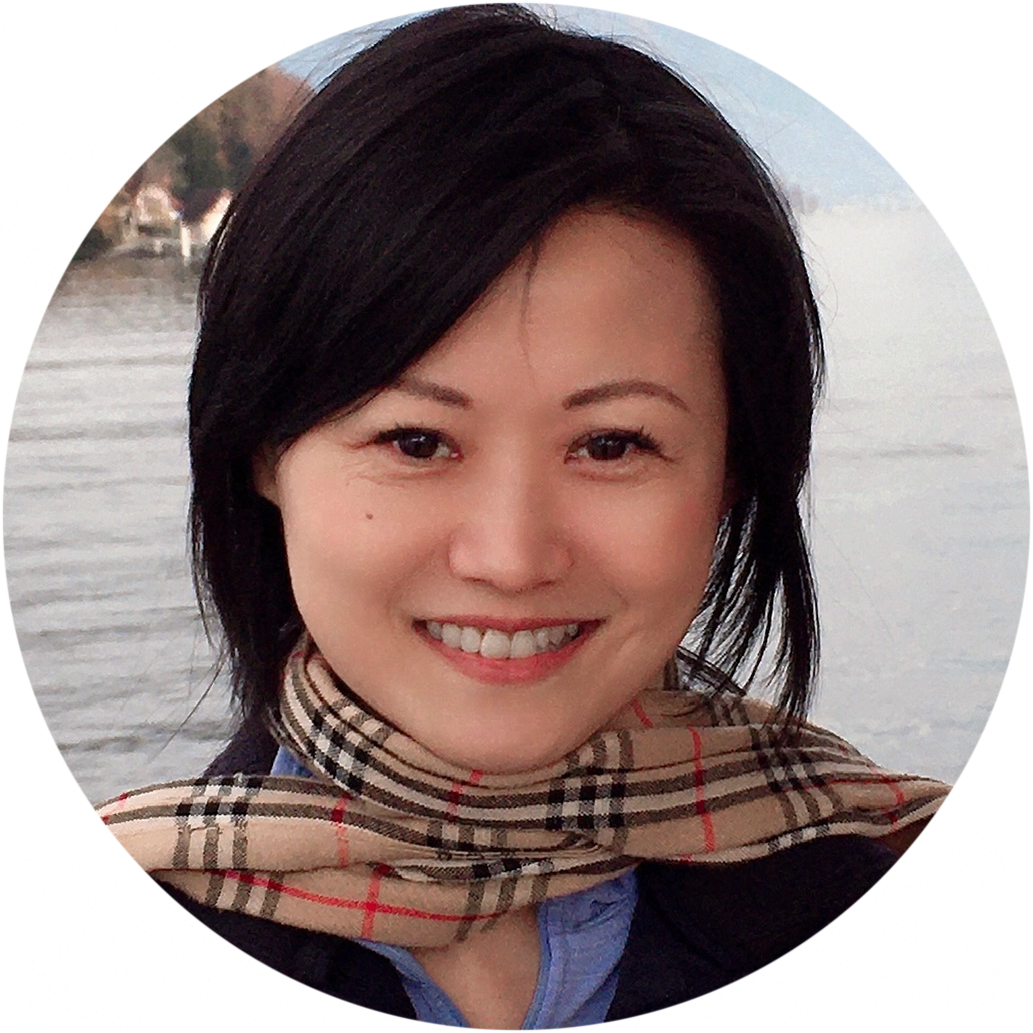 Helen Yu
Founder & CEO
Tigon Advisory Corp.
Biography
Helen Yu believes real growth thrives at the crossroads of #tech and #humanity. Ms. Yu has led multibillion-dollar revenue growth and profitability for pre-IPOs and Fortune 500 enterprises, including Oracle and Adobe. After watching many start-up technology founders rise and fail, Ms. Yu launched Tigon Advisory in 2017 as a growth accelerator.
She has been named a Top 10 Global Influencer in Digital Transformation by IBM, Top 50 Women in Tech by Awards Magazine, Top 35 Women in Finance by Onalytica, Top 10 thought leader in Cybersecurity, AI and Marketing by Thinkers360. You can find Ms. Yu on Twitter @YuHelenYu.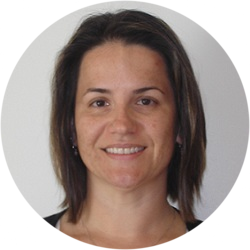 Ioana Bazavan
Security Managing Director
Accenture
Biography
Ioana Bazavan is a Managing Director in Accenture's security practice with more than 20 years of experience in security assessment and strategy design, organization design, program management, GRC, and MSS. She is currently the global General Manager for Accenture's strategic partnership with Palo Alto Networks. 
Ioana is known for her pragmatic and scalable approaches to large strategic problems and acts as a trusted advisor to her clients and colleagues. She is a published author and a highly sought-after career counselor. She is also the founder of Accenture's Security Women's Forum, which focuses on growing and retaining women within Accenture Security.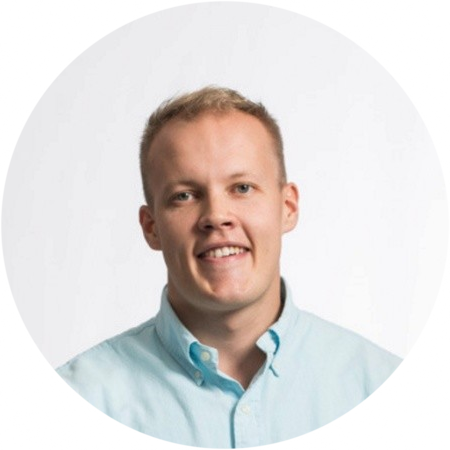 Jani Lehtimaki
Vice President of Sales
Brella
Biography
Jani is Co-Founder and VP of Sales at Brella. An experienced sales professional, he works for software that brings people together in a modern way in events. Advocating to bring more empathy in everyday life, sales and the workplace.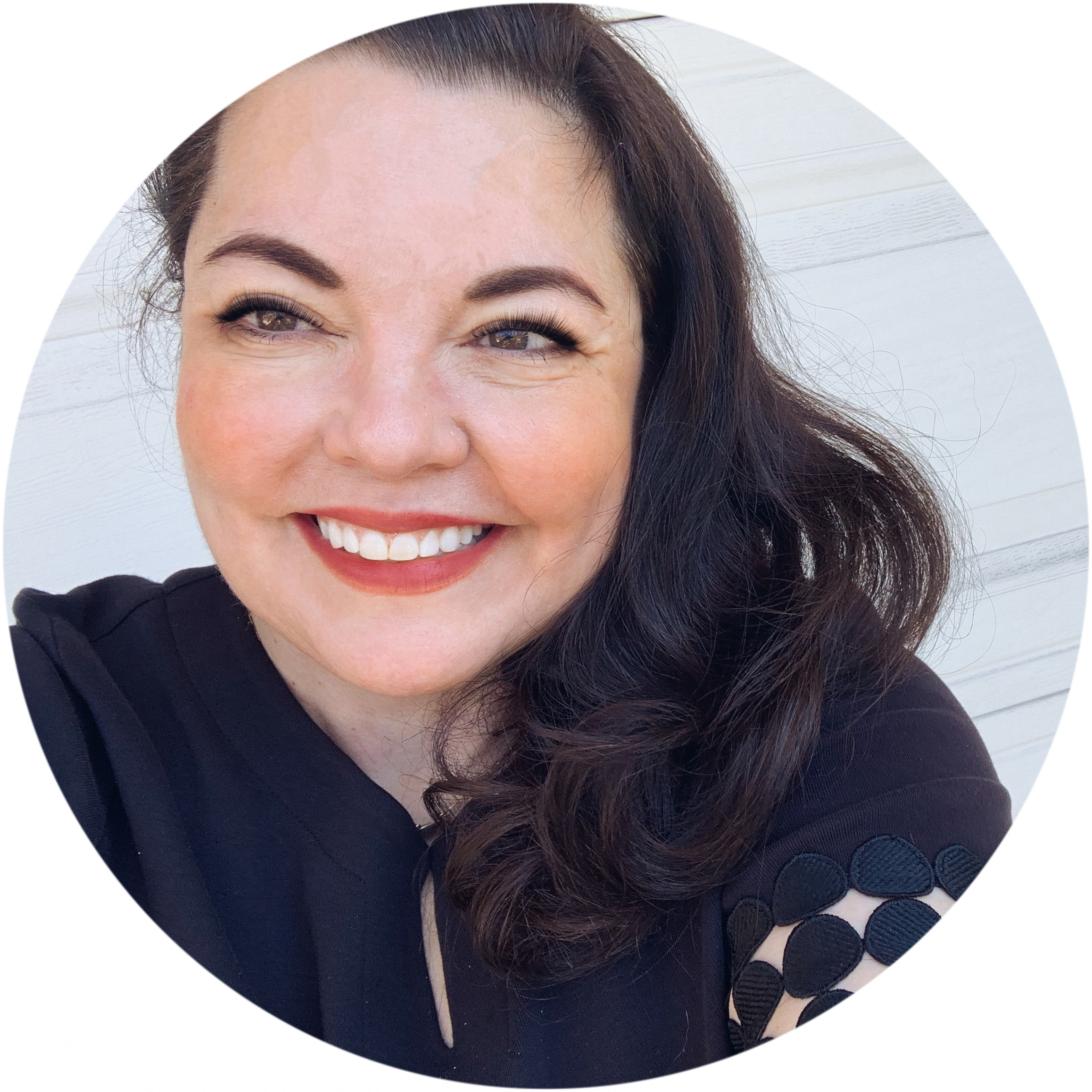 Jo Peterson
VP, Cloud and Security
Clarify360
Biography
Jo Peterson is vice president of cloud and security services for Clarify360. 
Currently ranked as #5 on the Rise Global Cloud Power 100 as well as #2 on the Rise Global Cybersecurity Power 100, a Top Woman in CyberSecurity by CyberCrime Magazine and a 2019 Channel Influencer by Informa. Jo is a 2016-2020 CRN Women of the Channel Recipient. She is a member of the Forbes Technology Council. 
In 2020, Thinkers360 listed Jo as one of the Top 100 Thought Leaders and Influencers to follow on social media and Onalytica listed her as one of the Top 100 Cloud Influencers.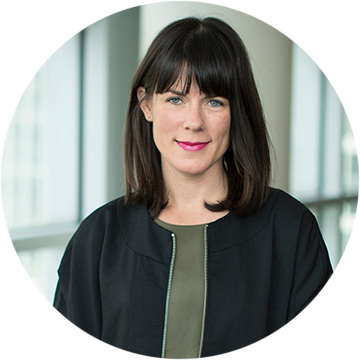 Kate O'Laughlin
Director, Tech & Investment
Orrick, Herrington & Sutcliffe LLP
Biography
Speaker information coming soon.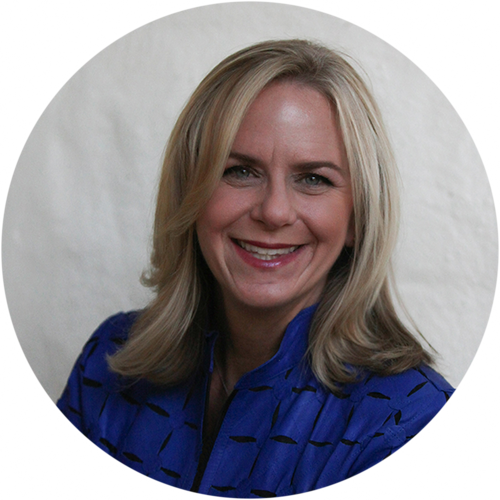 Kathryn Ullrich
Technology Partner & Head of US Diversity
Odgers Berndtson
Biography
Kathryn Ullrich is an executive recruiter with leading global search firm Odgers Berndtson. She focuses on senior executive searches for technology companies and senior IT leadership roles. 
Prior to executive search, Kathryn worked in software product marketing, strategy consulting and engineering. She is founder of a Silicon Valley non-profit for women in technology and a partner of Athena Alliance helping women into board roles. Kathryn is author of Getting to the Top: Strategies for Career Success.
Kathryn has a BS cum laude in electrical engineering from University of Michigan and MBA from UCLA Anderson School of Management.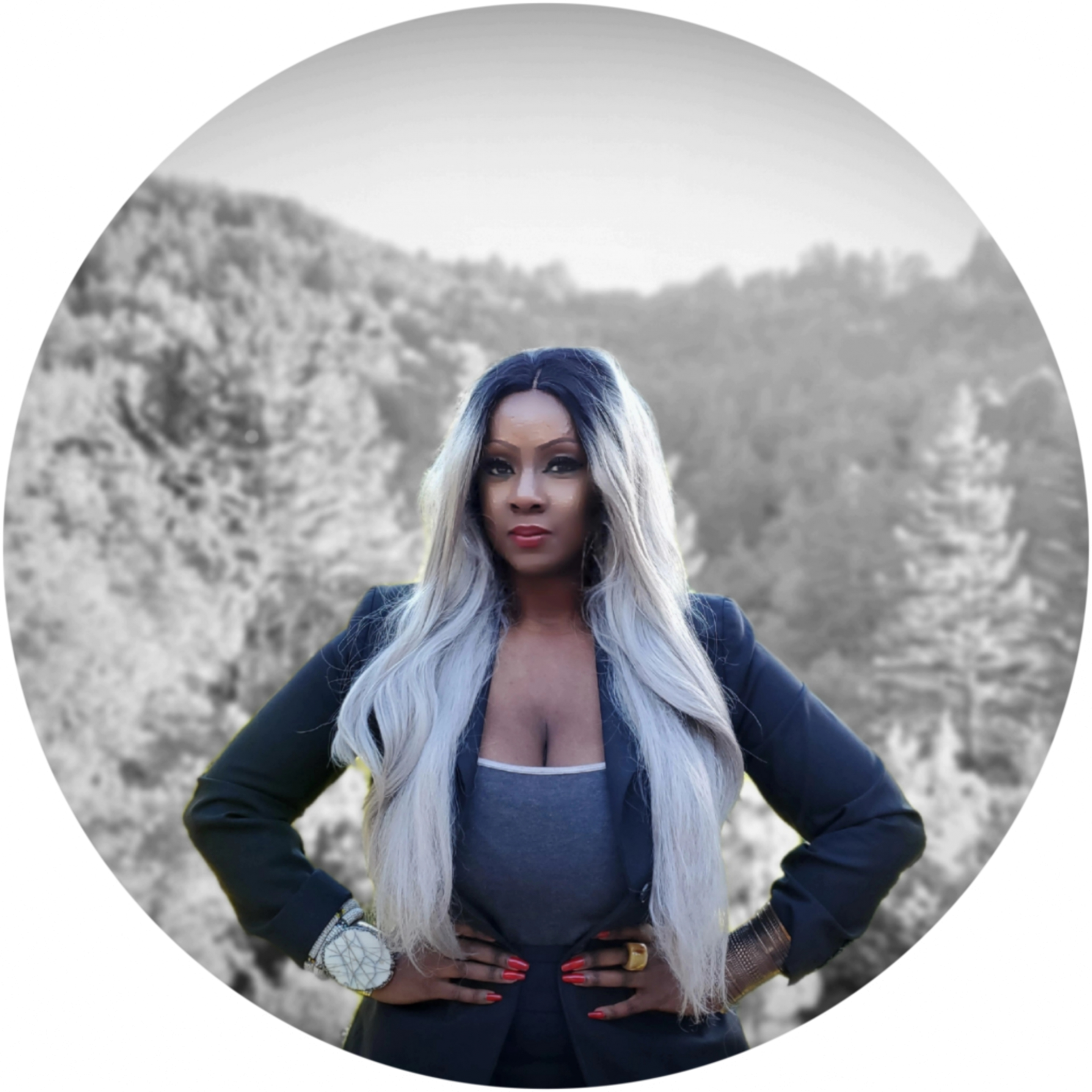 Kiki Mwiti
Founder & CEO
DYVVYD
Biography
Kiki Mwiti is the Founder and CEO of DYVVYD (divvied, divide, diversified), which is the tech industry's 1st diversity and inclusion platform and digital community for VCs and startups. DYVVYD leverages AI and machine learning to provide overlooked and often underestimated founders the power to access capital. The platform targets investors who are "ahead of the curve" in terms of prioritizing investments in underrepresented founders—such as women, people of color, LGBTQIA and older founders and provides a digital community where both investors and founders can be introduced foregoing barriers such as the warm intro or elite network.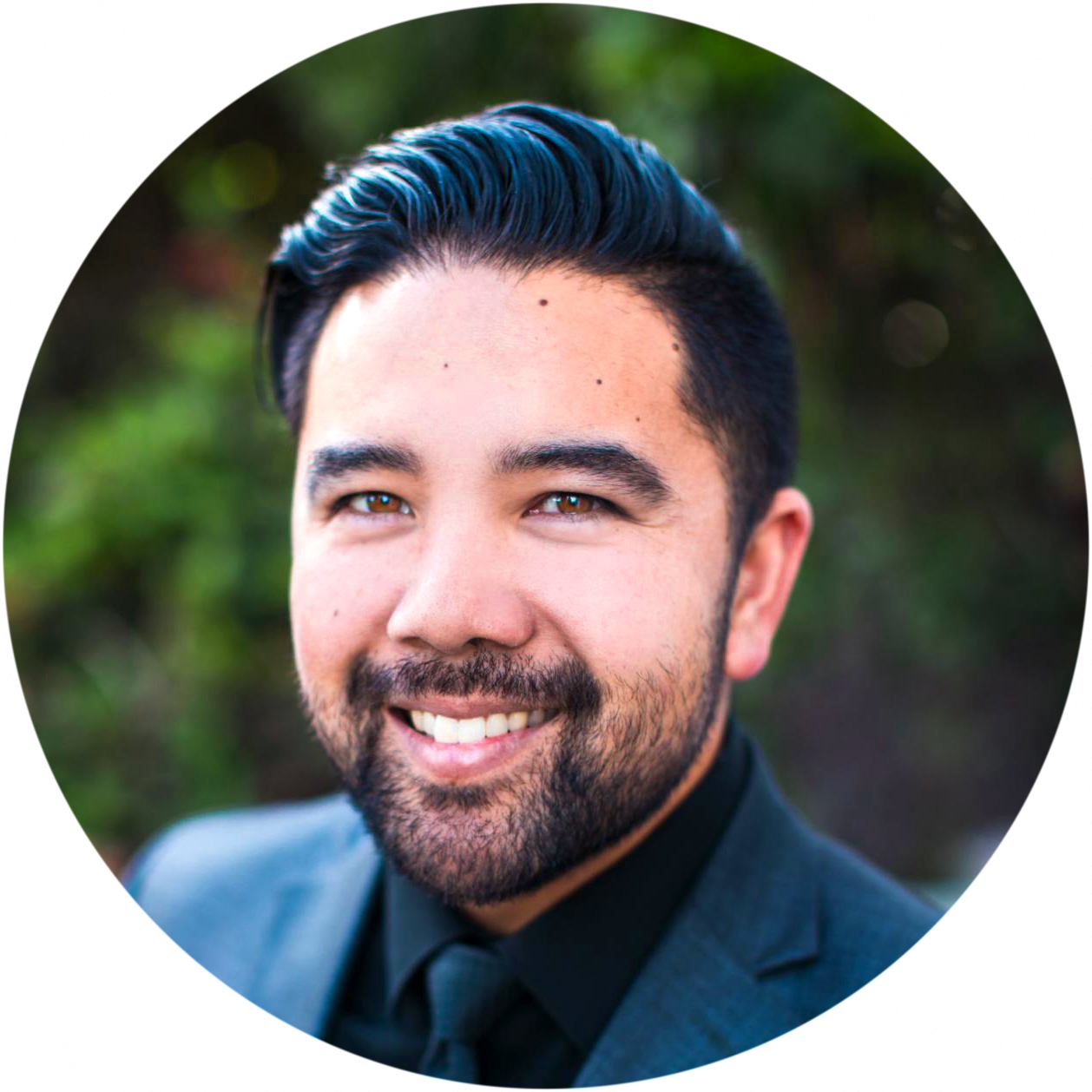 Mark Nabong
Recruiter
Power Personnel
Biography
Mark is a recruiting professional looking to create modern-day solutions and rebuild the infrastructure of the hiring process.  With a background in customer service, he intends to bridge the gap between recruiters, their hiring leaders, and their candidates. "My son doesn't think I work given he's constantly asking me for help with Zoom and to go on bike rides with him, but when your passion is your profession, as they say, you never work a day in your life.  I guess he's not wrong."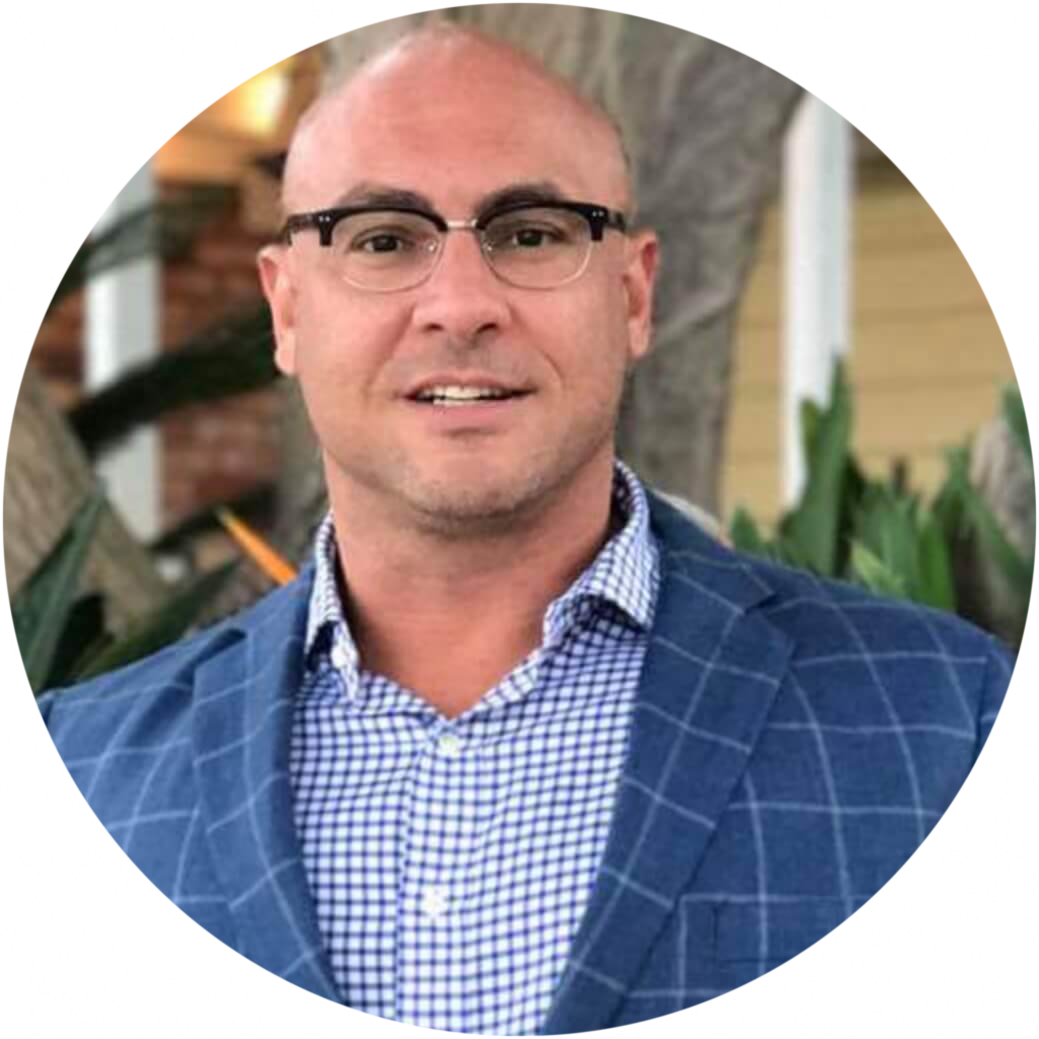 Matthew Douglas
Chief Enterprise Architect
Sentara Healthcare
Biography
Matthew Douglas is the Chief Enterprise Architect for Sentara & Optima Healthcare, which employees over 30k employees in Virginia. He is responsible for over $60 Million in Healthcare IT budgets and the architecture and the operations teams supporting it. 
Matthew has 25 years of experience as a global IT executive with expertise across multiple verticals, building, and managing large-scale networks and enterprise applications. This includes 10 years of experience in cloud technologies "when cloud wasn't cool" he has expertise in machine learning, AI, and infrastructure architecture with decades of experience with large scale application life-cycle development from concept to production.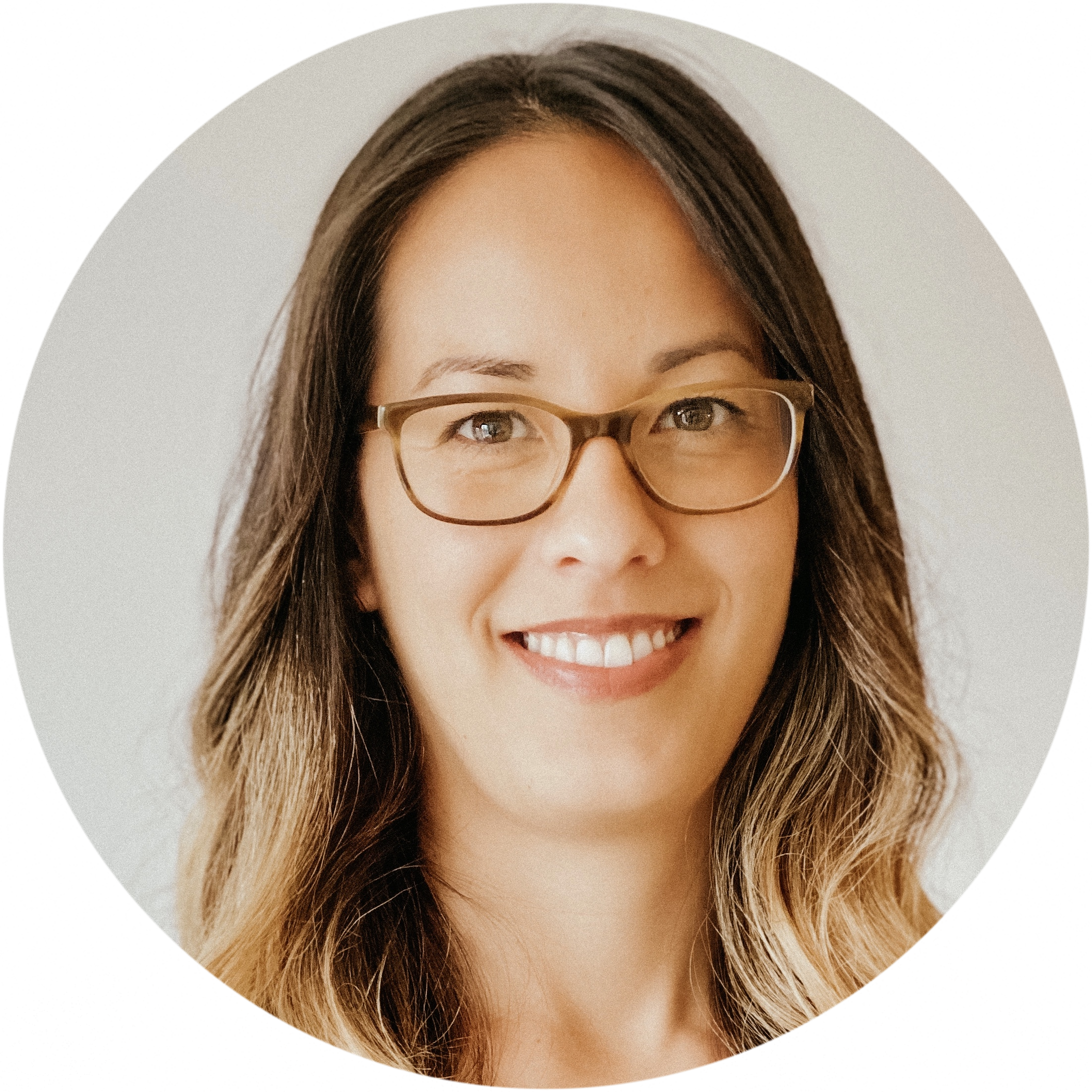 Natalie Au
Director
Natalie Au Ltd.
Biography
Natalie Au founded her consultancy with a simple mission in mind – to drive impactful work that's gender equitable, inclusive & empowering across the private and public sector. Her expertise in gender, safeguarding, diversity and inclusion stems from a 15-year career in international development. She's happiest using her expertise in unconventional ways, whether it's building tech products or improving organisational performance. 
Natalie is also a Strategic Advisor for W.E. Can Lead. She holds an M.A. in International Politics and Human Rights from City University in London and B.A. in Women's and Gender Studies from Occidental College in Los Angeles.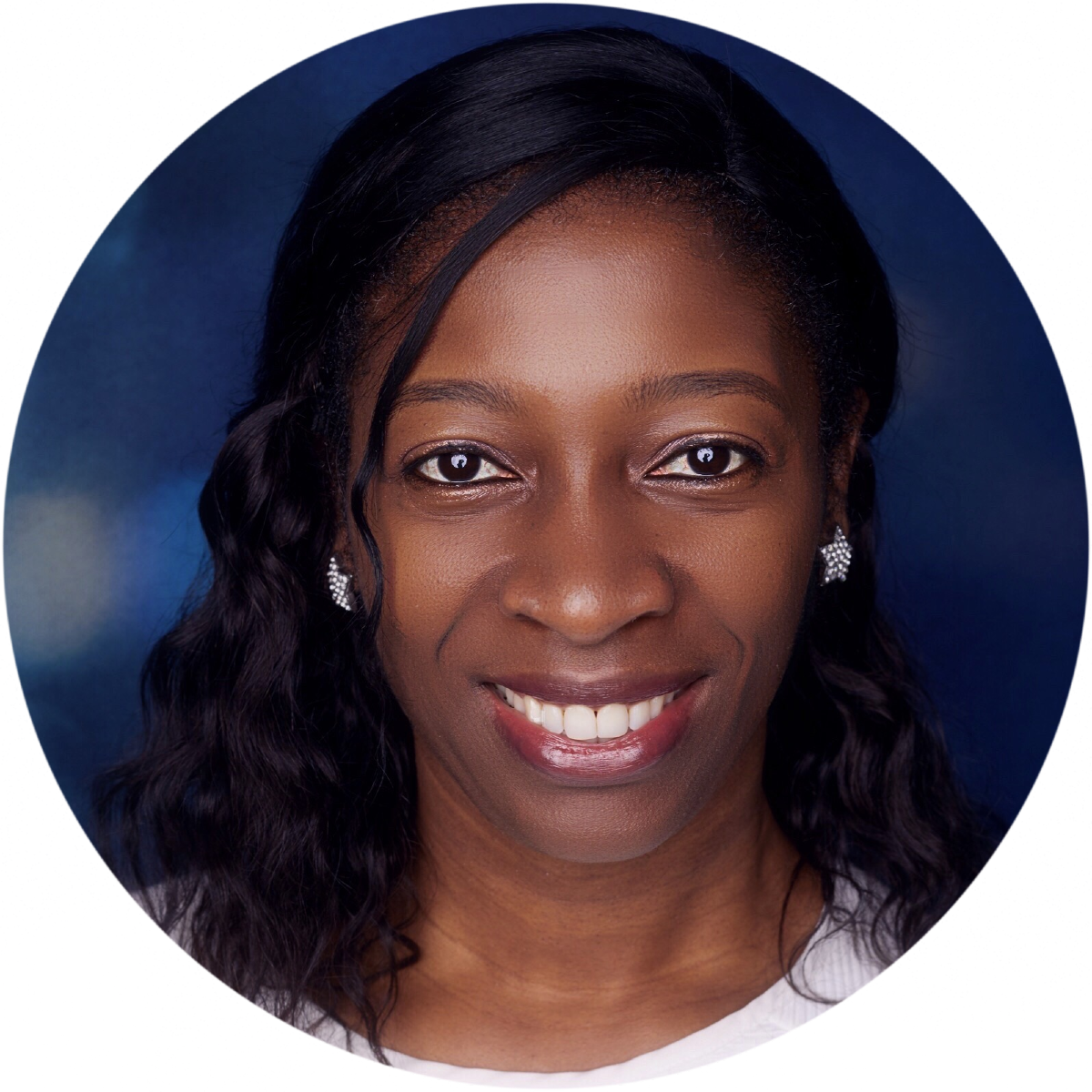 Nneka Emegwa
Security Consulting Senior Manager
Accenture
Biography
Nneka Emegwa is a Security Consulting Senior Manager. She is a CISSP and a Certified Network Security practitioner within Accenture's Cyber Security practice. She has been with Accenture for 13years+ and is driving thought leadership and engagements for clients' journeys to a secure digital transformation. Her specialties are in Network Transformation and Security, focusing on Zero Trust and secure access.
She is based in Houston. Prior to joining Accenture, she worked for an Oil & gas company.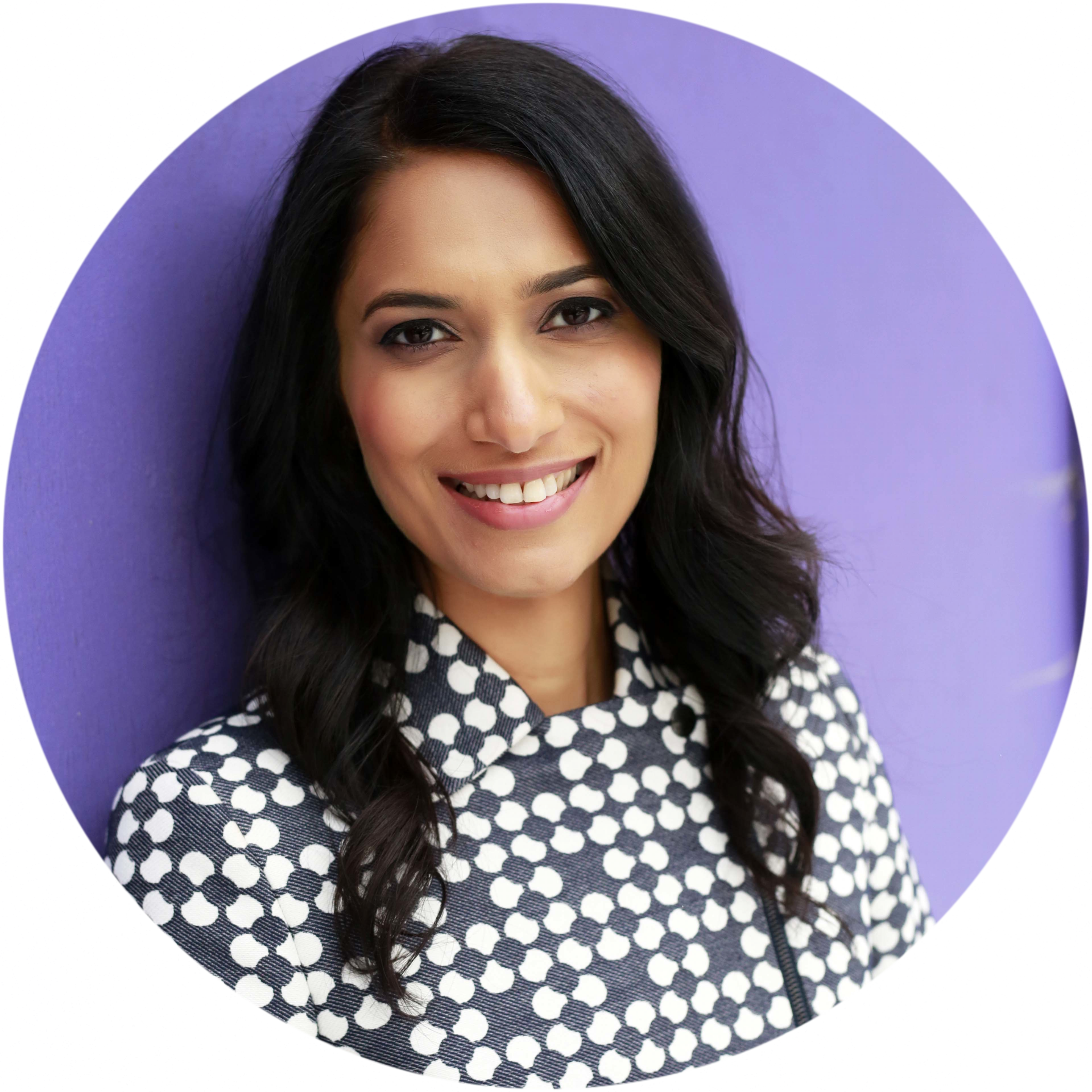 Parneet Pal 
Chief Science Officer
Wisdom Labs, Inc.
Biography
Parneet Pal is a Harvard-trained physician, working at the intersection of lifestyle medicine, behavior change and technology. Her focus is regenerative wellbeing – how we can optimize personal and planetary health. 
She is currently the Chief Science Officer at Wisdom Labs, a San Francisco-based company solving for stress, burnout, anxiety and loneliness in the workplace, using the science of mindfulness, resilience and compassion.
An educator and communicator at heart, Parneet is an international speaker; podcast host at Wise@Work podcast; a TEDMED scholar; writes for various publications including Harvard Business Review and was featured on the cover of Mindful magazine.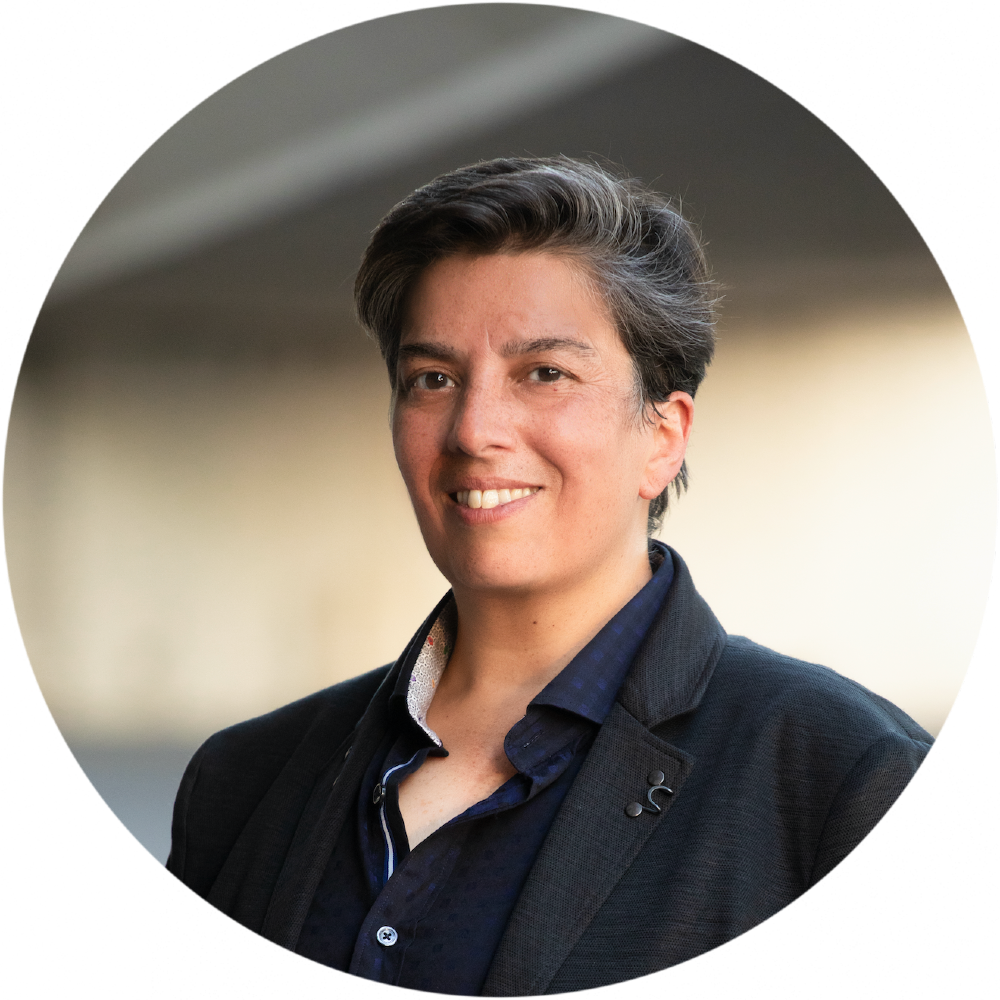 Rajkumari Neogy
Founder
iRestart
Biography
Rajkumari Neogy is an epigenetic coach and executive consultant focused on the intersection of neurobiology, culture and empathy in today's business world. Possessing a rare blend of scientific prowess and emotion, Neogy believes that passionate self-reflection coupled with dedicated curiosity define true leadership. Specializing in the technology sector, Neogy has worked with high-powered, worldwide organizations for more than two decades, training leaders at Google, Facebook, Adobe, Indeed, Slack, Salesforce and numerous others.
She holds a master's degree in Transformative Leadership Development from the California Institute of Integral Studies and is the author of "The WIT Factor: Shifting the Workplace Paradigm by Becoming Your Optimal Self." Neogy is based in San Francisco.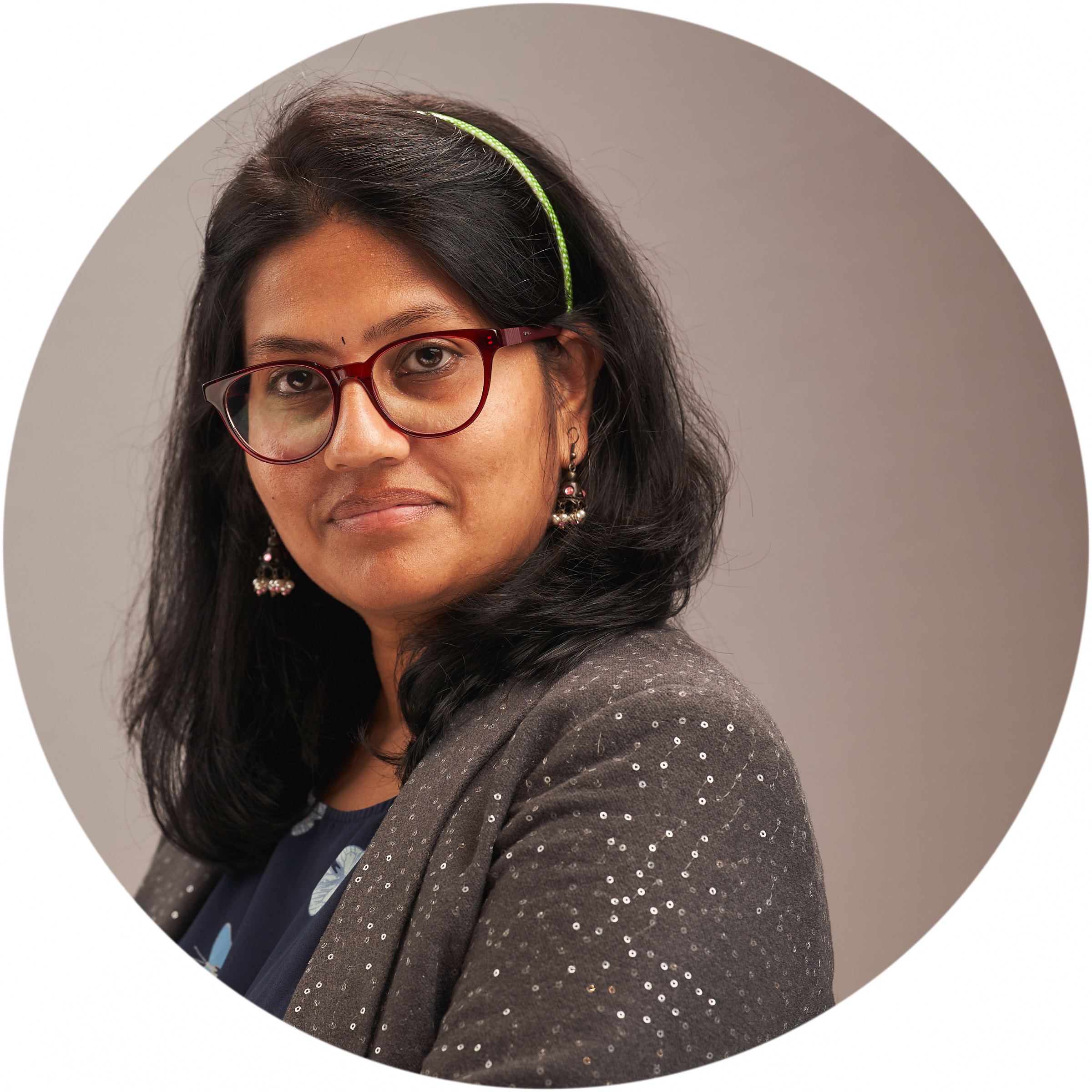 Rekha Venkatakrishnan
Senior Manager, Group Product Management
Walmart Labs
Biography
Rekha leads international product teams at Walmart. She is a product evangelist and technologist with 15+ years of experience in product management, strategy, and engineering leadership roles. She is a firm believer in building simple yet delightful products with seamless experiences that help win both customers and business.
Rekha is a strong advocate for women in tech, data, and product, and runs mentor circles to advance women in various functions. She has an MBA from the University of Arkansas (United States) and a Bachelor of Technology from Anna University (India).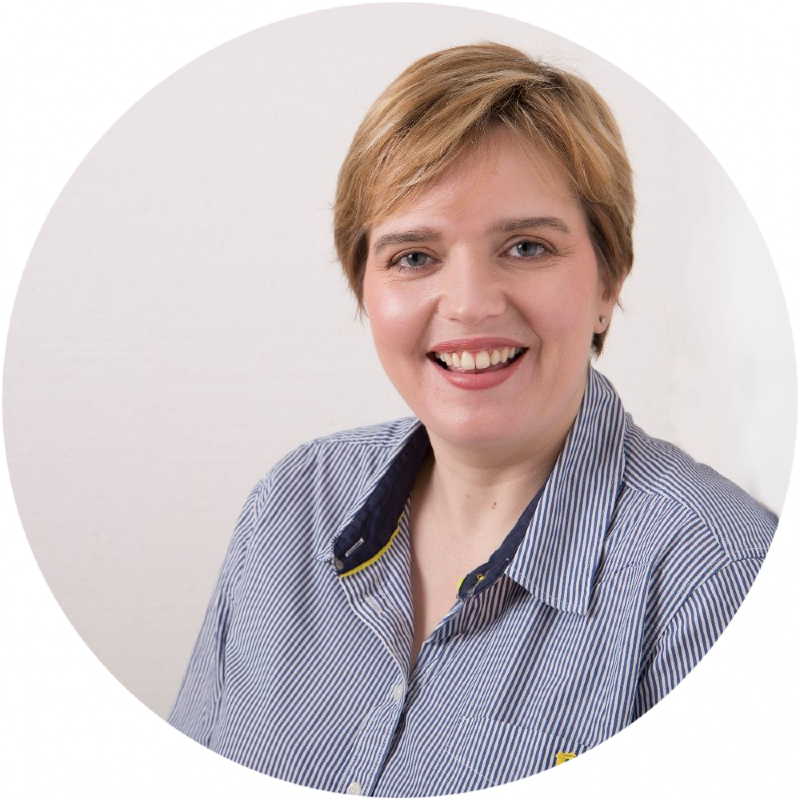 Sally Eaves
Senior Policy Advisor
Global Foundation for Cyber Studies
Biography
Prof. Sally Eaves is a highly experienced Chief Technology Officer, Professor in Advanced Technologies and Global Strategic Advisor, Author and Speaker on Digital Transformation, Sustainability and Social Impact. She specialises in the application of AI, Cloud, CyberSecurity, Blockchain, IoT & 5G disciplines for both business and societal benefit at scale. Sally is Senior Policy Advisor for the Global Foundation of Cyber Studies & Research and has founded 'edtech' enterprise Aspirational Futures to enhance accessibility, inclusion and diversity in education, technology and beyond.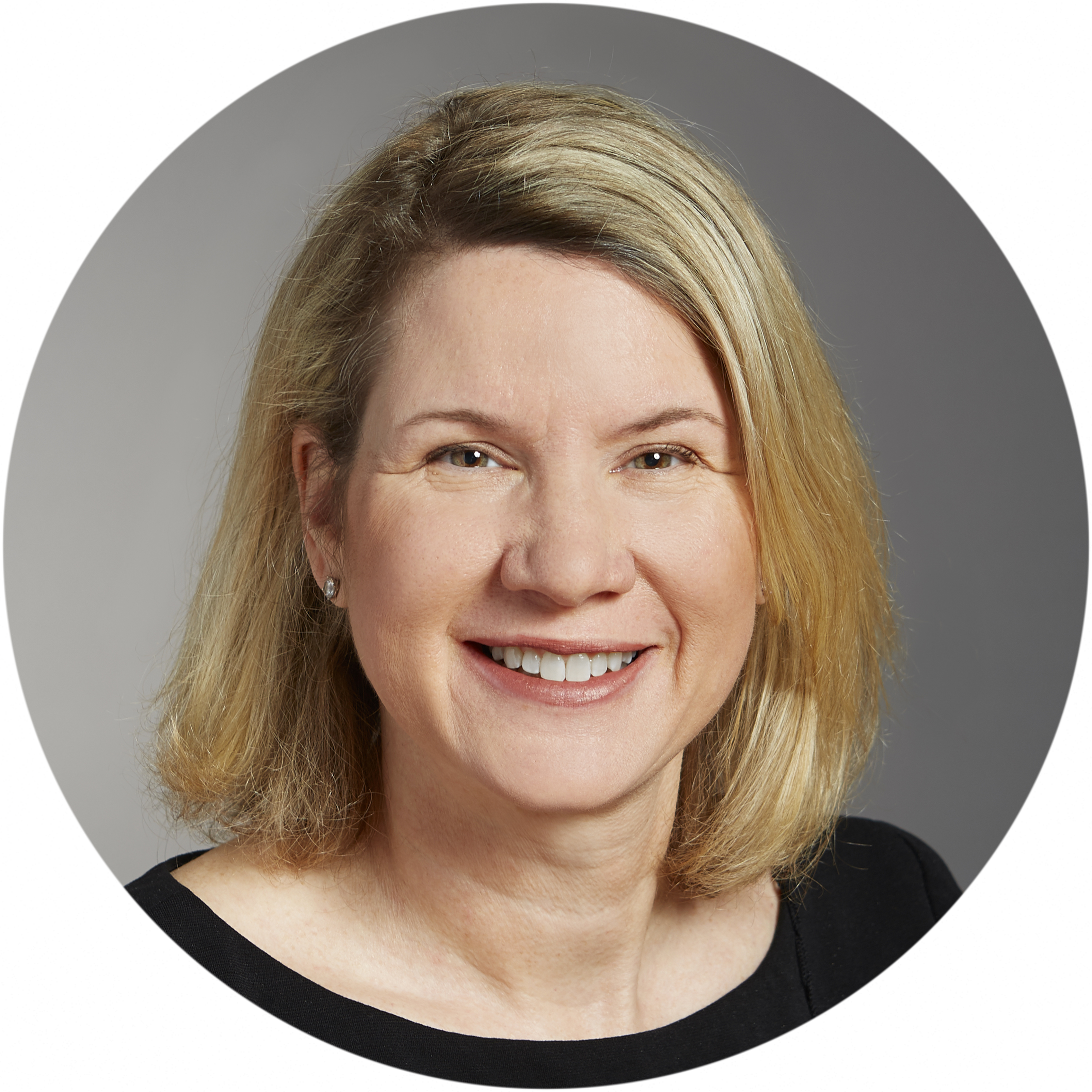 Stephanie Bourdage-Braun
Head of Technical Operations, Intralinks
SS&C Technologies
Biography
Stephanie is the senior vice-president of Technical Operations at SS&C Intralinks, she leads a team responsible for the daily operations of the Intralinks products; her team tests and deploys software, manage the infrastructure, and ensures the security, auditability, and reliability of the Intralinks products.  Prior to joining SS&C, Stephanie held leadership roles in IBM Watson Health and Commerce solutions.
With over 25 years of experience in technology, project and product management as well as business operations, Stephanie is a well-rounded executive who strives to practice servant leadership and supports her teams to deliver on commitments while providing an outstanding customer experience.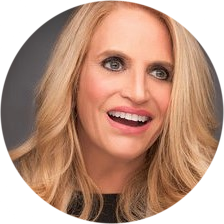 Tina Gravel
SVP Global Channels and Alliances
AppGate
Biography
An award-winning executive with more than 25 years of experience in information technology. Tina is currently SVP Global Channels and Alliances, Appgate, a cybersecurity software firm. A highly rated public speaker, Tina has a knack for making topics that are highly technical easier to understand. Tina is known as a cybersecurity and IOT influencer and has received countless awards for her work in those fields including being named #58 Onalytica's June 2020 IIOT list of influencers and Top 50 Women in Tech by Award Magazine.
You can find her @tgravel @appgate appgate.com tinagravel.com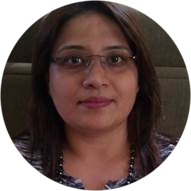 Varsha Makharia
Business Relationship Manager
Tata Consultancy Services
Biography
Varsha Makharia is a Domain & Business Solutions Head for Tata Consultancy Services, a multinational Information Technology services and consulting company headquartered in Mumbai, India. With 21 years of experience in the IT services industry, predominantly in the Travel, Transportation and Hospitality business unit, she is the go-to person for growth & transformation strategy, business solutions and nurturing domain talent within her business unit. Recognized as a Contextual Master within TCS, her sought after and insightful articles and points of view on industry trends are a testament to her experience and expertise. Multi-lingual (fluent in 4 languages) and multi-faceted, Varsha is a regular speaker at webinars hosted by TCS.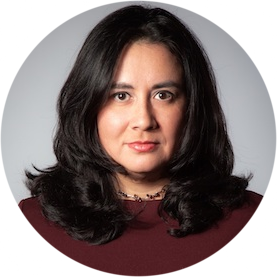 Veronica Millan
Global Chief Information Officer
MullenLowe Group
Biography
Currently the Global CIO for MullenLowe Group – part of the Interpublic Group of Companies (IPG) – Veronica Millan oversees the global technology organization. She is responsible for integrating and transforming technology in her agencies.  
Prior to this role, Veronica led teams in North and Latin America and was also named as CIO Magazine's "Ones to Watch."  Veronica has a PhD, mentors women in business, and promotes DEI in the corporate world.  With experience in the Americas and Europe, Veronica has a global perspective that permeates her professional and personal life; she is also fluent in English, Spanish, and Portuguese.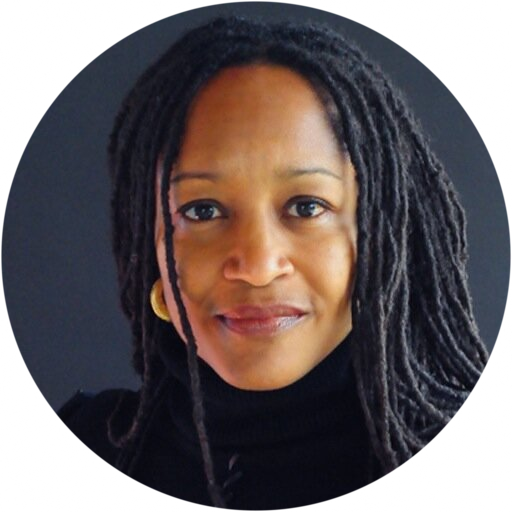 Wendy Knight Agard
Leadership Coach & TEDx Speaker
Shopify
Biography
Wendy Knight Agard is an Everyday Genius (TM) and Doctor of Heilkunst Medicine who enjoys helping others develop as leaders from the inside out. She understands how to leverage the delicate dance that occurs between the intellect and our emotions to improve performance. Her coaching, speaking and writing projects are informed by an unusual blend of experience, ranging from leadership roles in small tech companies, to sales roles in F500 IT organizations, to running her own coaching company. Wendy will be sharing much of this experience in her soon-to-be-released book, Everyday Genius: A Guide to Peaceful Leadership.
Find out more about Bonhill events