THE JUDGING PANEL
All the judges for Women in IT Awards Silicon Valley 2019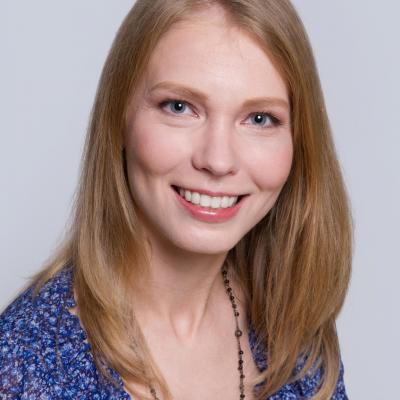 Anastasia Zamyshlyaeva
Co-Founder, Reltio
Anastasia Zamyshlyaeva is Chief Architect at Reltio ( http://www.reltio.com), where she's responsible for the architecture of the Reltio Cloud modern data management Platform as a Service. She has extensive experience in big data and enterprise software architecture. Anastasia holds a MS in Computer Science from Chelyabinsk State University where she conducted research in the area of distributed graph computing.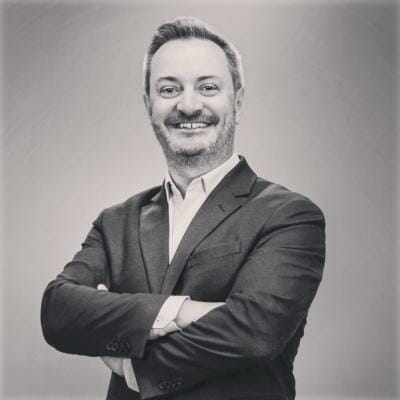 Jonathan Reichental
CEO, Human Future
Dr. Jonathan Reichental is the CEO of Human Future, a global business and technology education, advisory, and investment firm. He is the former Chief Information Officer (CIO) for the City of Palo Alto, and a multiple award-winning technology leader whose 30-year career has spanned both the private and public sectors.
In 2017, he was named one of the top 100 CIOs in the world and in 2016 he was named one of the top 20 most influential CIO's in the United States. Dr. Reichental is also recognized as a global thought leader on a number of emerging trends including urban innovation and blockchain technology. In 2013 he was recognized as one of the 25 doers, dreamers, and drivers in government in America. He also won a best CIO in Silicon Valley award and a national IT leadership prize. His innovative work in government has also been recognized by the White House. Dr. Reichental is an adjunct professor at several universities including UC Berkeley and the University of San Francisco. He is a popular writer and online host, producing several highly successful online courses with LinkedIn Learning. He co-authored The Apps Challenge Playbook and he is a frequent public speaker on a wide range of technology and business-related topics. He co-hosts the popular podcast, Drinking Wine Talking Tech. He is currently working on his latest book about Smart Cities for Wiley & Co. (release date: May 2020)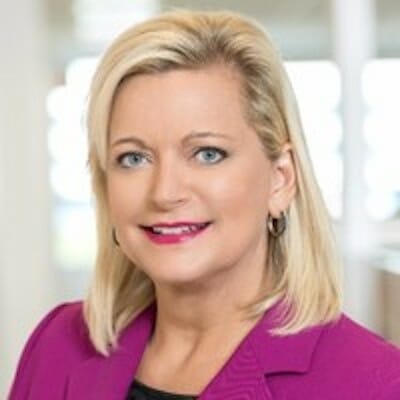 Paula Tolliver
CIO, Formerly at Intel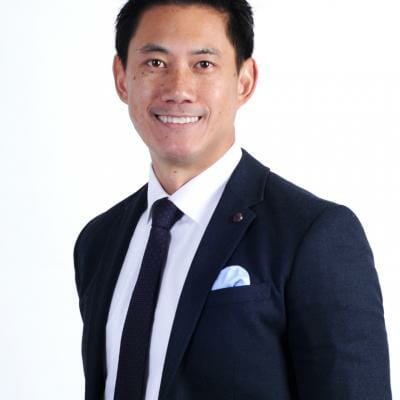 Christopher Kung
Head of Technology, New Business Development for Macy's
Christopher Kung is the Head of Technology, New Business Development for Macy's in the US and the founding CIO for Macy's China, a joint venture between Macy's Inc. and the Fung Retail Group in Hong Kong.
As the head of technology for the new business development team, he is responsible for the technology and infrastructure related to Macy's $1.5 billion Leased/Licensed businesses, Macy's 150+ restaurants/food businesses, as well as, technology oriented m&a, partnership, and investments. He is also responsible for digital and omnichannel sales growth for multiple product categories, including athletic shoes, sunglasses, sports apparel, and rugs.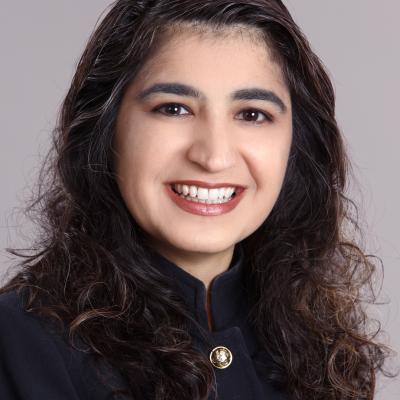 Myra Nawabi
Multi-Function Engineering and Science Associate Manager, Lockheed Martin
Multi-Functional Engineering and Science Associate Manager (Operations Manager for Optical Payload Center of Excellence (OPCoE)), Lockheed Martin Space
Facilitating the largest Lean In circle in Northern California allows Myra to indulge in two of her passions at once: Help women to increase their self-confidence, and give back to her community. Her dynamism and warmth create a safe, supportive environment for the group, where the members can help each other become more confident and successful. 
 
Myra is an Operations Manager, literally working with rocket scientists to develop next-generation optical payloads. In a former life, she was an educator and she still lives and breathes the belief that education has the power to change the world. 
 
In her spare time, Myra consults with mobile app start-ups, volunteers to teach women and girls how to get the most from technology, mentors with Technovation and TechWomen. 
 
As if this were not enough, Myra is a princess in an ancient Afghan lineage (really!) She and her family lived through the horrors of the Russian invasion of Afghanistan, finally escaping and finding asylum in the United States in 1987. 
 
Myra is a Silicon Valley Business Journal 2016 Women Of Influence, Women In IT Award, Business Leader of the Year 2018, YWCA Silicon Valley Women of Tribute 2019.  
 
Myra holds a BA in Liberal Studies and a MS in Educational Leadership from California State University, East Bay, with minors in Mathematics and History and options in Early Childhood Development and Urban Teacher Leadership. 
 
Last, but certainly not least, she is a mom to a lovely and talented daughter.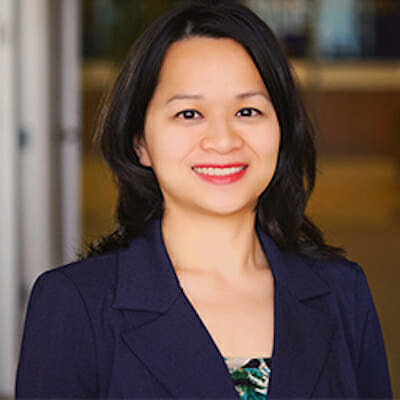 Tracy Vo
VP, Digital Channels, Product Management Manager, Bank of the West
Tracy Vo is Head of Digital and Innovation at Bank of the West Wealth Management, BNP Paribas Group. This exciting role enables her to manage digital strategy and innovation initiatives for Bank of the West Wealth Management. Her work revolves around bringing new and emerging technologies to the firm, including artificial intelligence (AI) and robotics. Tracy enjoys launching apps, engaging the user communities, and bringing everything together through stories. She brings her passion for filmmaking and storytelling to work whether it be in finance, startup, or nonprofit. Tracy was recently named "Future CIO" as part of the Women in IT USA Award. Tracy obtained her MBA from London Business School, and BS in Management Science and Engineering from Stanford University."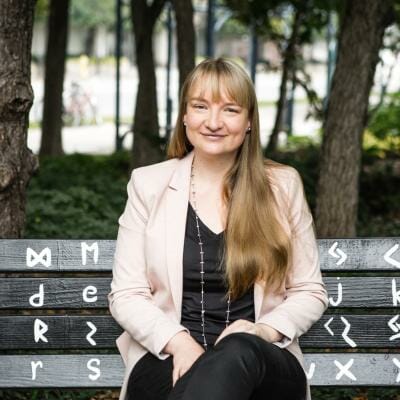 Elizabeth Caley
Senior Director, Chan Zuckerberg Initiative
A life-long student of how good ideas become great products, Elizabeth Caley (EC) has been recognized as the InspiringFifty of Canada, and one of Toronto's Most Inspiring Women. EC has built and led successful, fast-growing technology teams at global innovators including Chan Zuckerberg Initiative, Microsoft, OpenText, and Firmex.
EC is a Senior Director at the Chan Zuckerberg Initiative, a philanthropic organization that works to advance human potential and promote equal opportunity. EC currently co-leads Meta, the initiative to accelerate scientific discoveries using machine learning. EC has studied business & innovation at Henley (UK), St. Gallen (Switzerland), University of Toronto (Canada), and McGill University (Canada). She is an active member of San Francisco & Toronto tech communities, regularly contributing as mentor, advisor, judge, and speaker.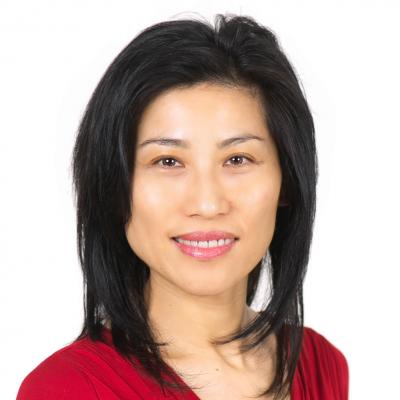 Nora Pan
VP, Products & Technology, TIBCO Software
Currently the Vice President of Products & Technology Operations, Program Management, and Standards and Compliance at TIBCO Software Inc., she has directed the successful creation and implementation of the Quality Management System, Information Security Management System, and corporate Disaster Recovery/Business Continuity Program by leading diverse groups across the company. She has led the compliance efforts to achieve ISO 9001, ISO 27001, SOC 2, PCI, and HiTRUST.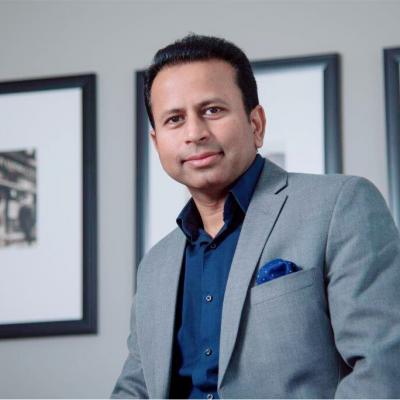 Yasir Anwar
Chief Technology & Chief Digital Officer, Williams-Sonoma
Yasir Anwar is the Chief Technology Officer & Chief Digital Officer at Williams-Sonoma, Inc. since February 2018.  In this role, Yasir leads all technology aspects of the company's digital experience, retail stores, and supply chain. He also oversees Outward, Inc., a 3-D imaging and augmented reality platform that the company acquired at the end of 2017.
Yasir is an innovation enthusiast who is a technologist at heart and an entrepreneur at execution, shaping the strategic technical direction for the company and transforming technology for the next generation retail.  He considers himself on a D.I.E.T (Disruption; Innovation; Execution; Technology Excellence). To keep the balance between solving technical issues and shaping an overarching strategy, he strives to switch roles between being an engineer, architect, and C-Level Executive as needed. He believes this keeps himself humble, realistic and truly connected with his teams.